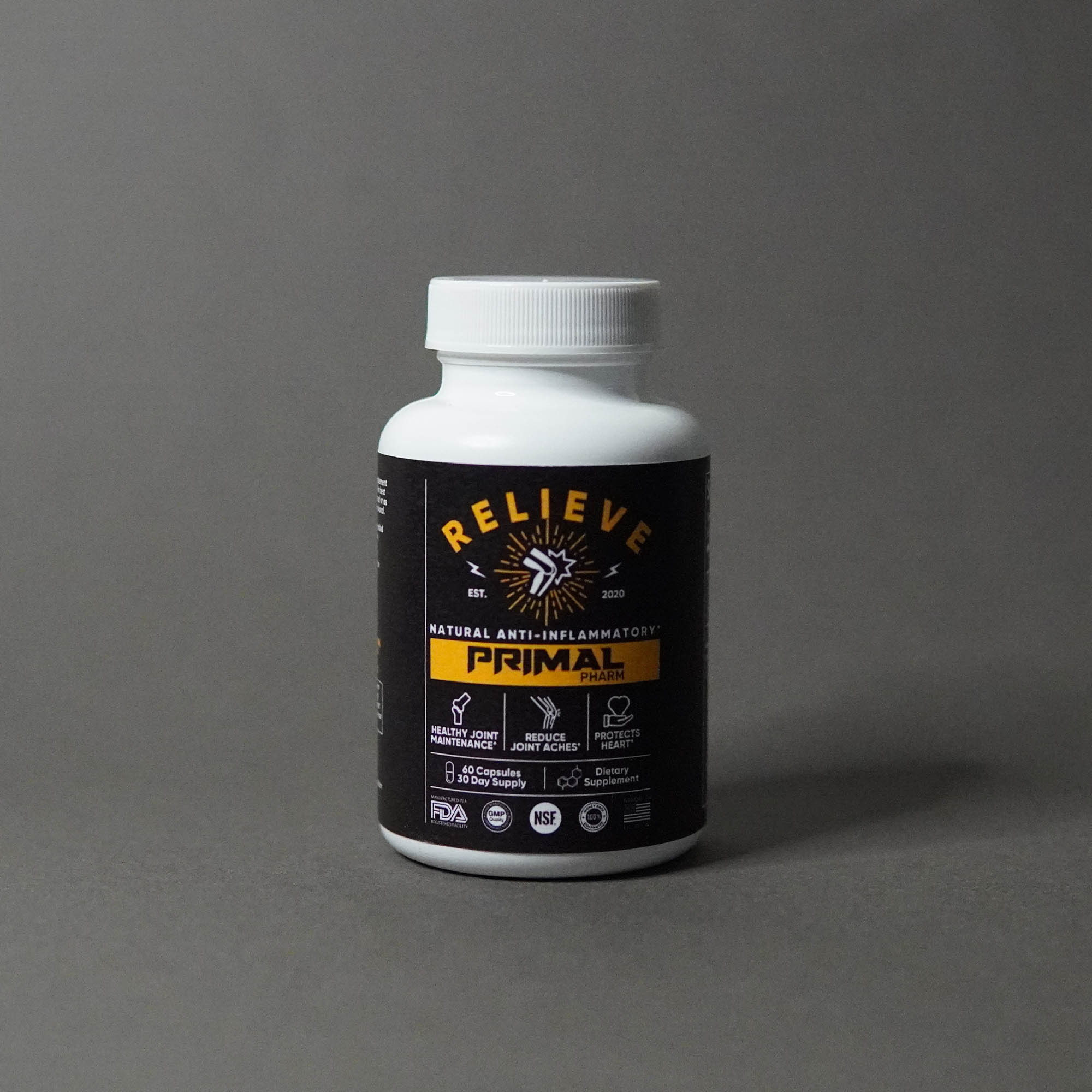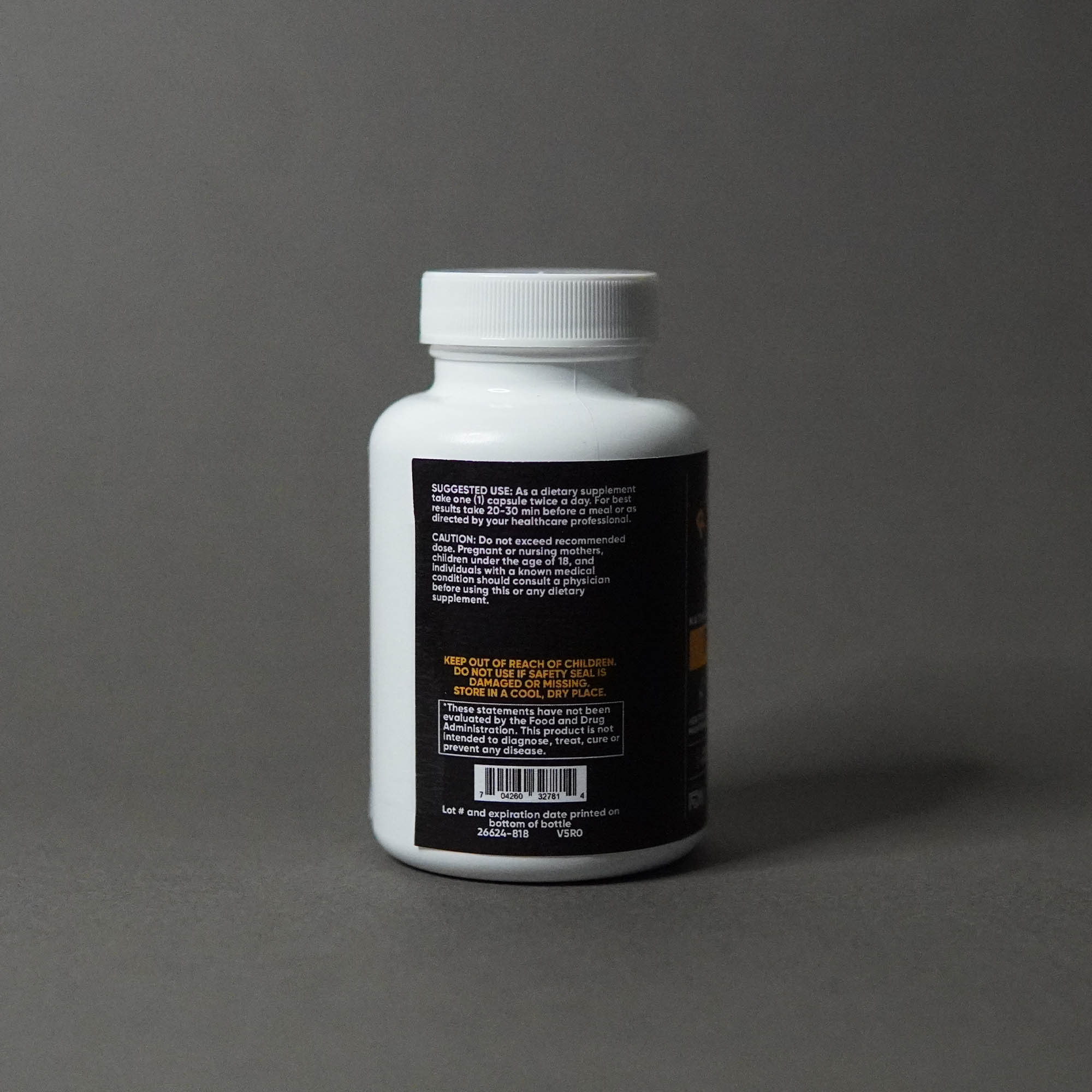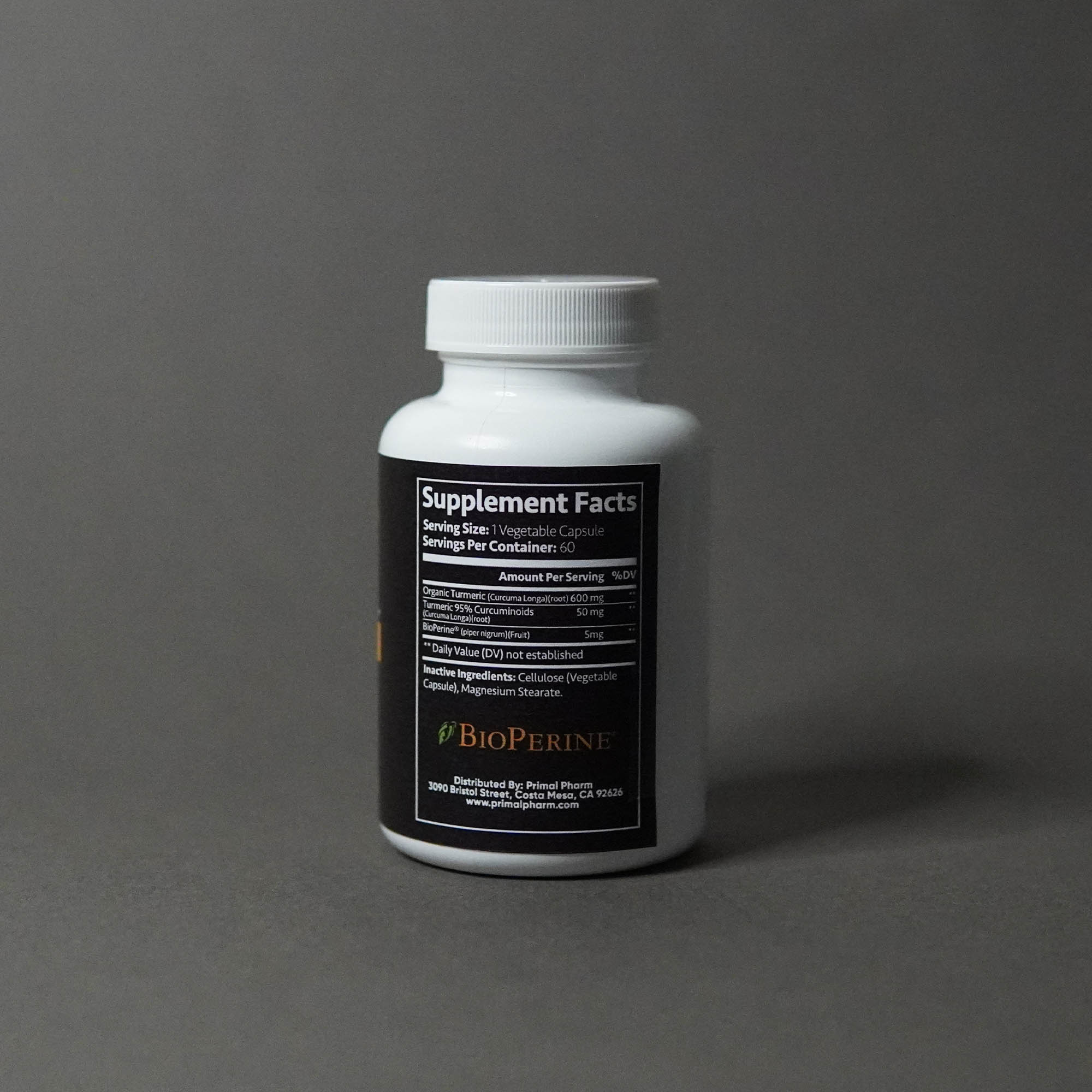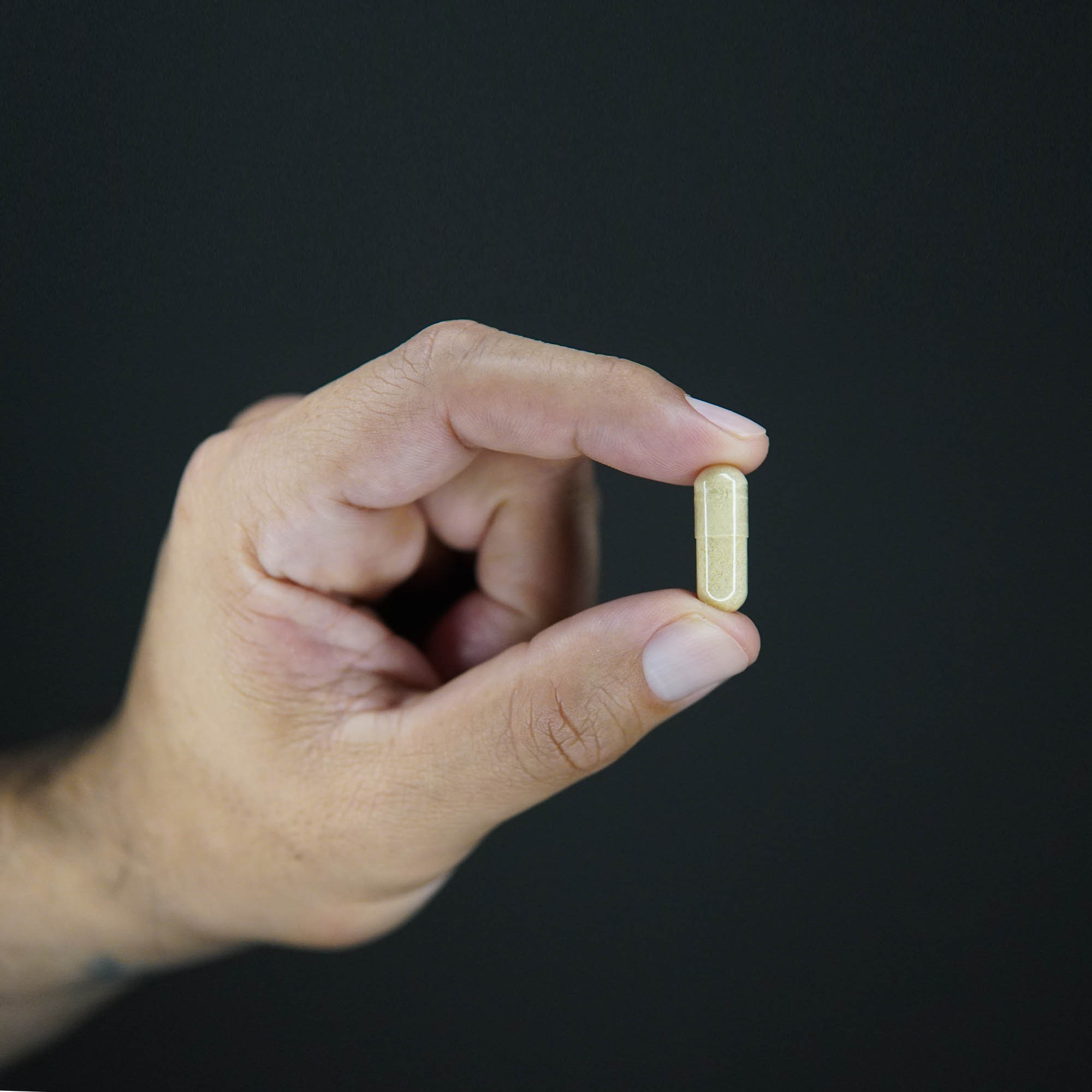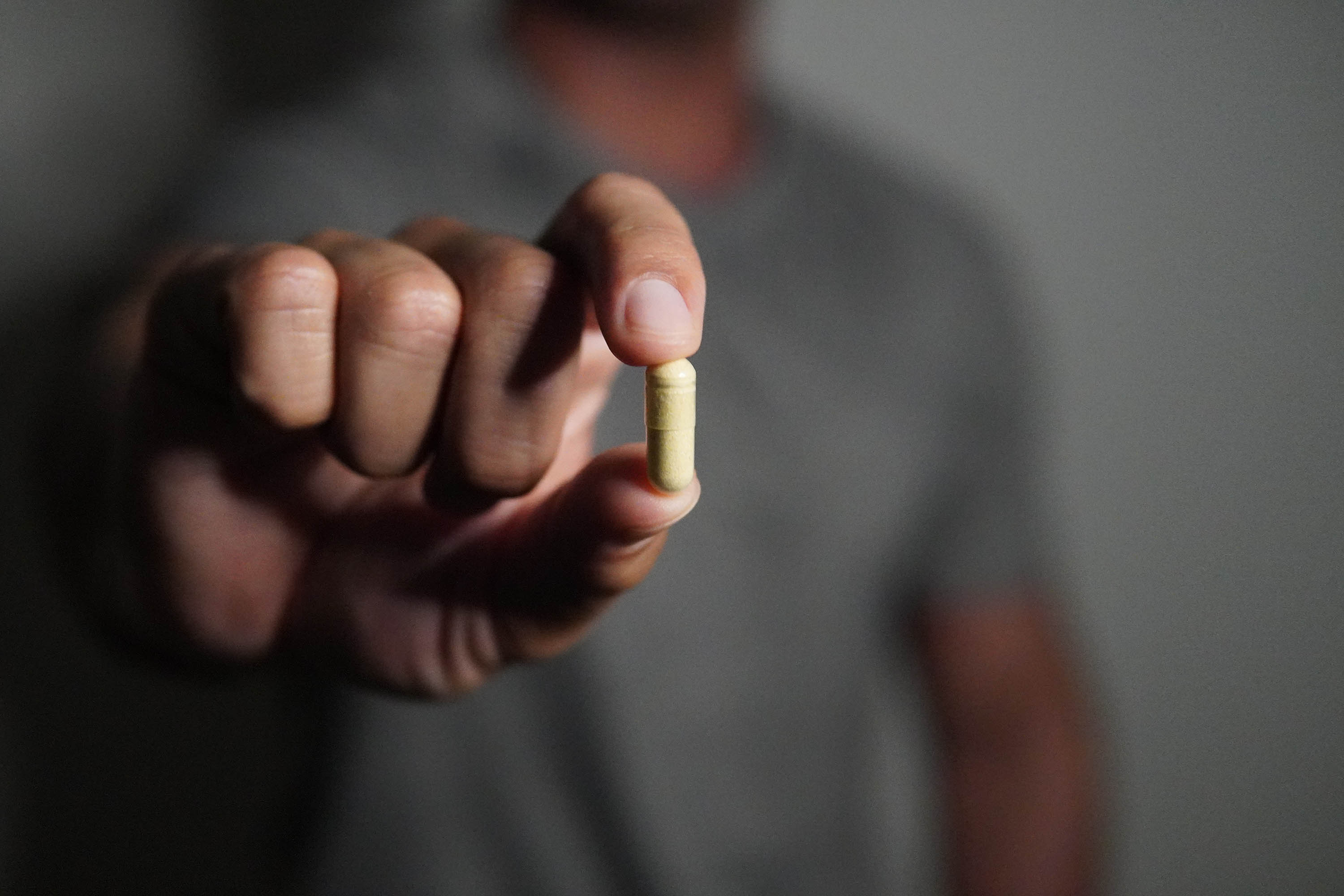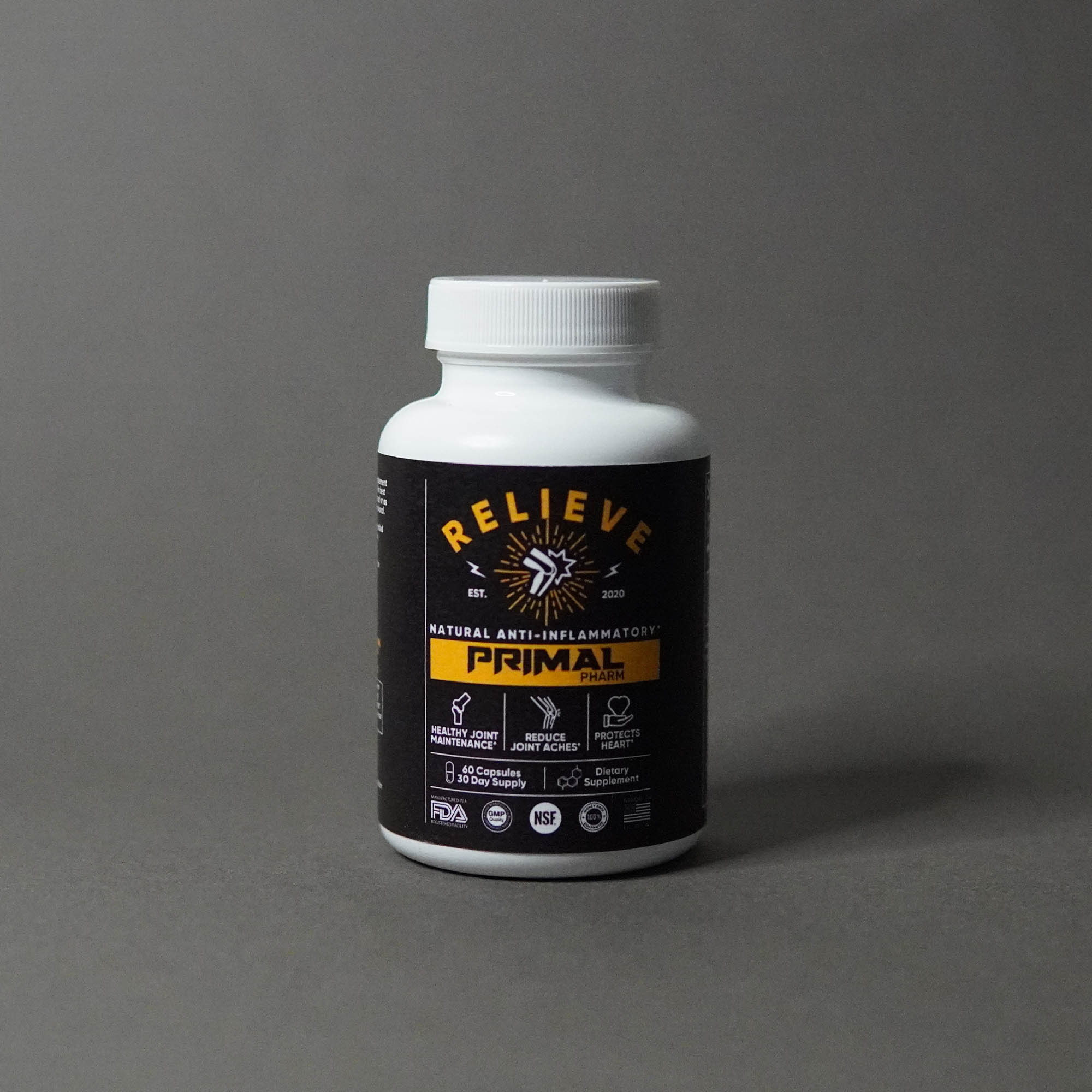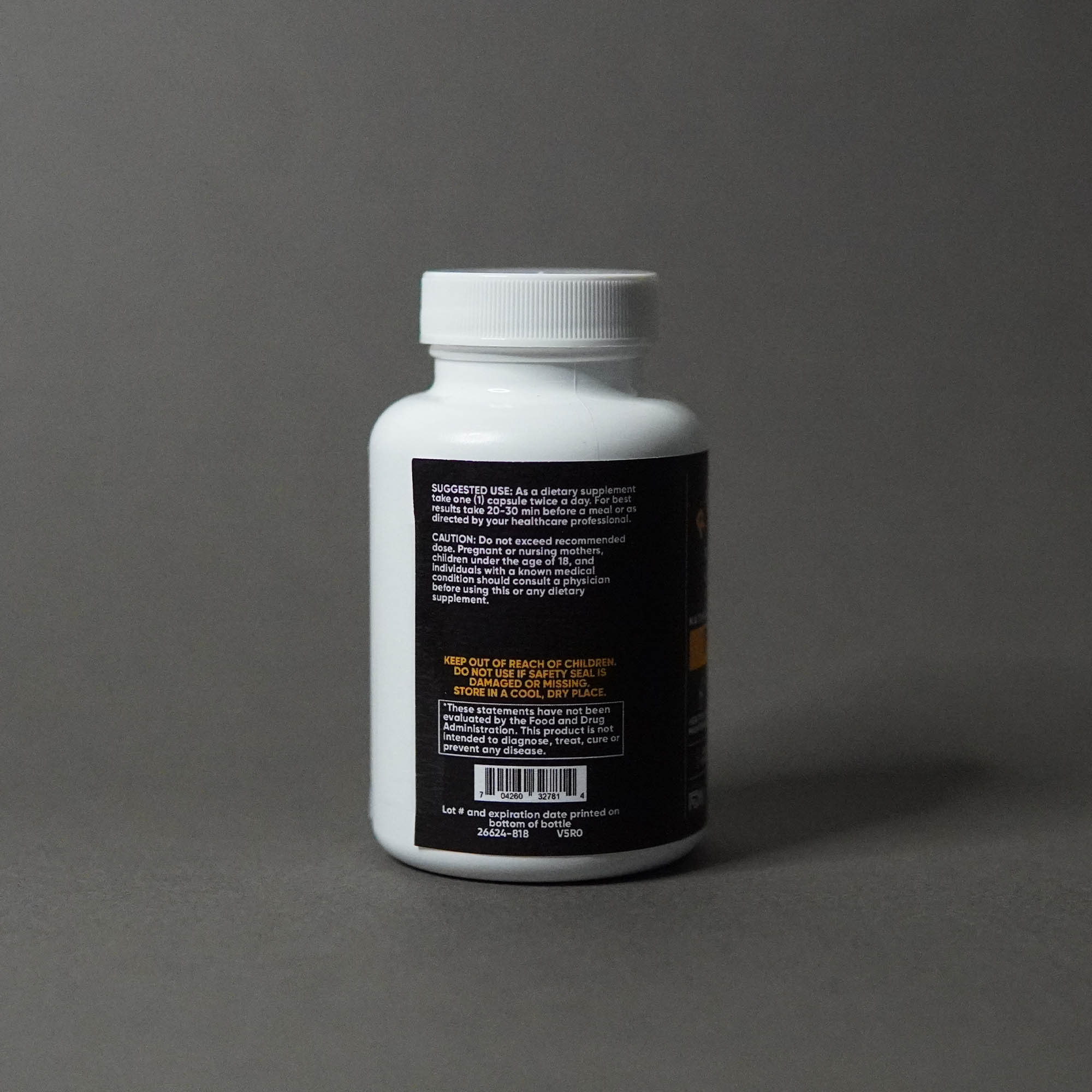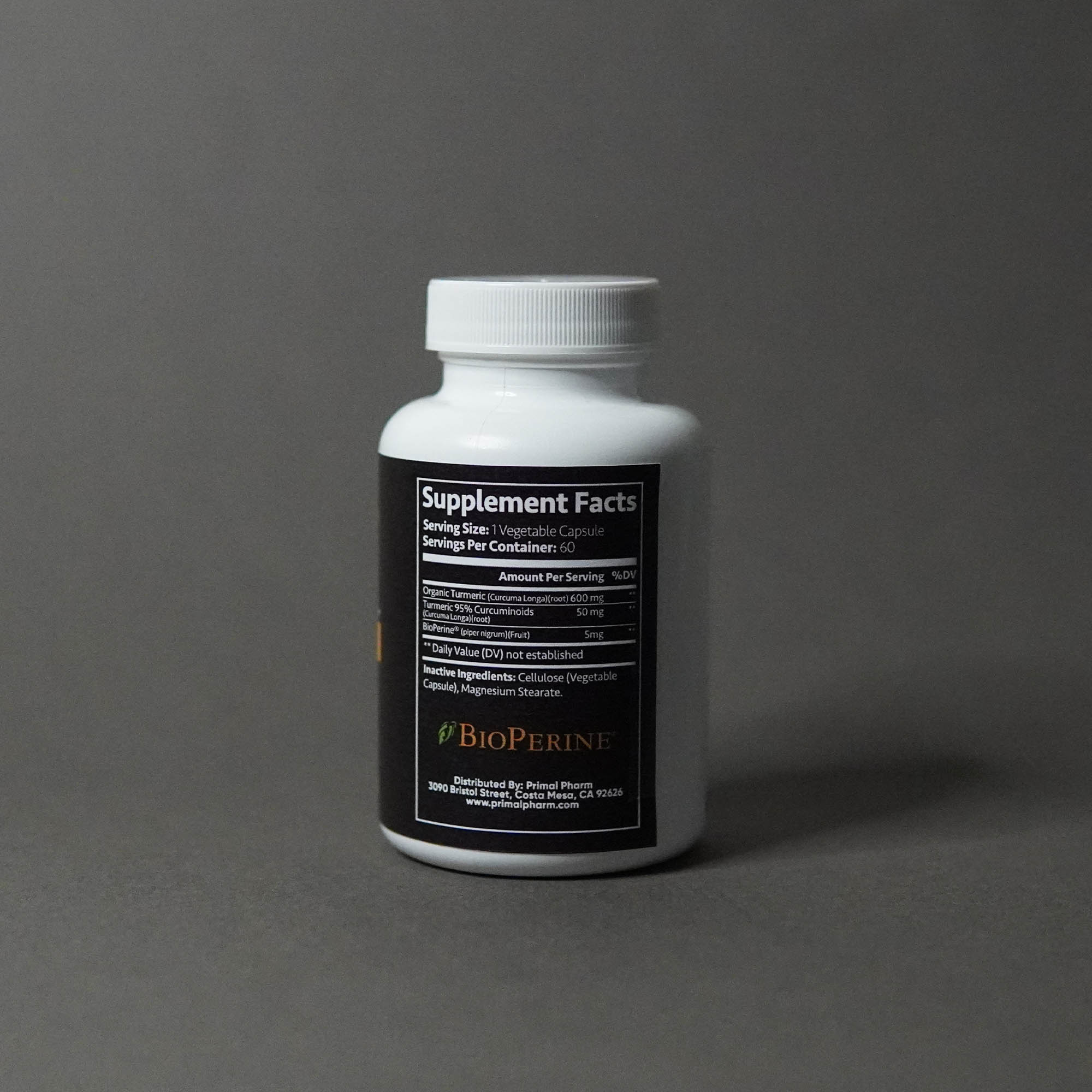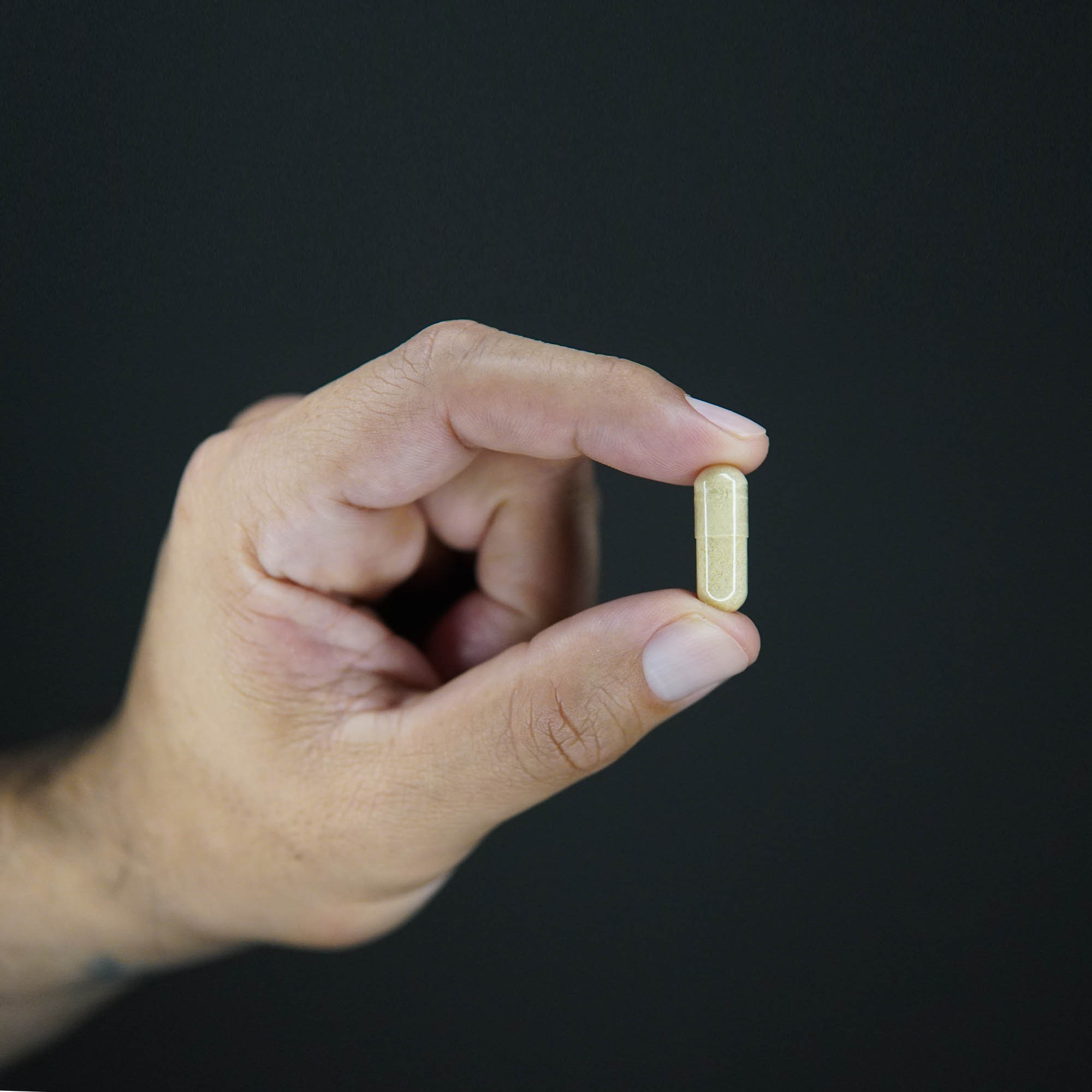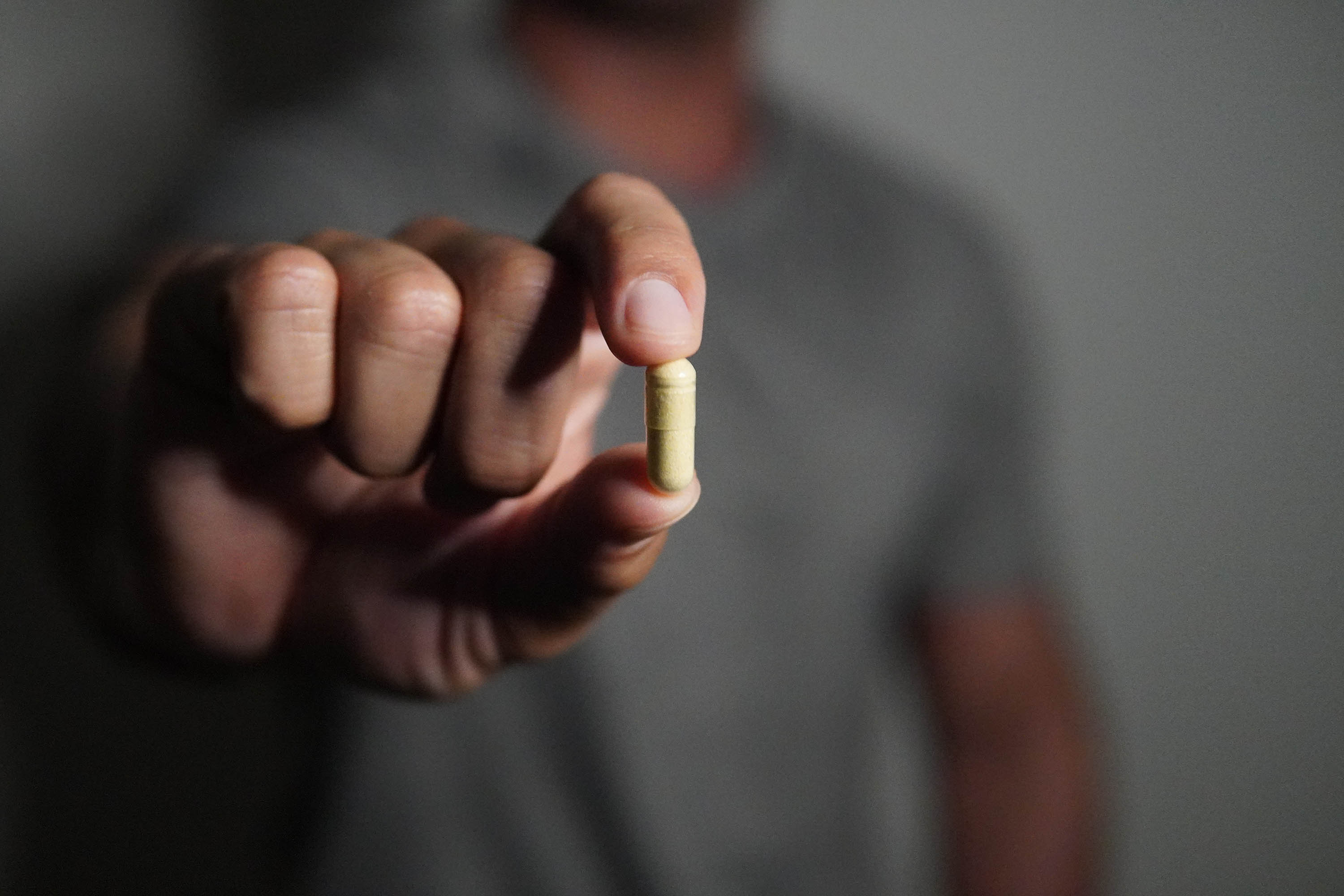 REDUCE PAIN & INFLAMMATION
When your body suffers an injury, it activates your immune system which sends out its first responders: inflammatory cells and cytokines. These cells begin an inflammatory response to heal the injured tissue resulting in pain, swelling, bruising or redness.
Primal Pharm's RELIEVE® contains the active ingredient Curcumin, which is derived from Turmeric. Many high-quality studies show turmeric and curcumin have major benefits for your body and brain helping reduce inflammation and relieving the pain associated with it.
Reduce Your Inflammatory Response
ANTI-INFLAMMATORY
One of turmeric's main claims to fame is that it's commonly used to fight inflammation, and the bulk of turmeric's inflammation-fighting powers can be assigned to curcumin. In fact, in the right dose, curcumin may be a more effective anti-inflammatory treatment than common inflammation-fighting medications such as ibuprofen.
LIVER SUPPORT
Promotes healthy cholesterol metabolism and up-regulation of liver enzymes and supports maintenance of normal blood sugar.
PAIN RELIEF
Arthritis is a common disorder characterized by joint inflammation. Many studies show that curcumin can help treat symptoms of arthritis and is, in some cases, more effective than anti-inflammatory drugs.
HEALTHY INFLAMMATORY RESPONSE
Helps maintain a balanced inflammatory response throughout the body, including in the joints, muscles, GI tract, liver, brain, eyes, and nerves.
Natural, Safe and Clinically-Backed Ingredients
ORGANIC TURMERIC (CURCUMA LONGA)(ROOT) - 600 MG
Turmeric's main active ingredient Curcumin has been shown to be highly effective against inflammation. However, in its raw form, Turmeric contains a low dose of curcumin, about 3% by weight, making it difficult to consume enough to feel its medicinal properties. Extracts, such as this, allow you to consume the proper medicinal levels.
TURMERIC 95% CURCUMINOIDS (CURCUMA LONGA)(ROOT) - 50 MG
Curcumin gives Turmeric its distinct color and flavor and has been widely researched for it's ability to reduce inflammation, relieve joint pain, as well as reduce your risk of heart disease, help fight depression, age-related chronic diseases, and more. However, Curcumin is poorly absorbed into your bloodstream, although research shows combining Bioperine® with curcumin (such as in RELIEVE®) can counteract this.
BIOPERINE®
BioPerine® is a patented extract obtained from black pepper fruits and has been added to RELIEVE® and other Primal Pharm supplements to enhance the absorption of nutrients. Research has shown BioPerine® enhances the absorption of curcumin by up to 2,000%, making RELIEVE® substantially more effective at reducing inflammation and relieving pain.
Suggested Use: As a dietary supplement take one (1) capsule twice a day. For best results take 20-30 min before a meal or as directed by your healthcare professional.
CAUTION: Do not exceed recommended dose. Pregnant or nursing mothers, children under the age of 18, and individuals with a known medical condition should consult a physician before using this or any dietary supplement.
Better than others that are more expensive.
I believe that this turmeric product is helping me with my arthritis pain so far. I have tried 4 different brands and this one has given me better results.
Results!
Easy to swallow. I've been taking this supplement for about 5 weeks. This in conjunction with an anti-inflammatory diet, has decreased my joint pain. I have an autoimmune disease and didn't want to take lots of steroids. This was a nice alternative.
I have heart issues. Cannot take nsaids. Love this product.
Used for inflammation and pain. My cardiologist recommended turmeric. Love it
Very good everything
very good everything. However i can't say if it absorbs better or relieves pain ? It's not a pain killer but yes joints feel much more fluid post a few days of use.
product ingredients
love this product, been using it now for over 3 years. Love that it's organic and the ingredients in it!
Very good quality
I take tumeric on a regular basis for 4 years now. I've tried many brands and found this organic one to be quite good. Many little annoying achrs and pains have dissappeared. Everyones timetable is different, just make sure you keep taking it regularly, it will work sooner or later.
It is great for pain relief and reducing inflammation.
I had knee surgery several years ago not to mention that I train daily. I could feel inflammation in my body especially in my knee. After about a month of taking these tablets I could feel the difference. My inflammation and pain was being relieved. I no longer had to take the amounts of ibuprofen that I was taking. I use it daily and will continue to do so.
Work as expected, just body need to adjust
I bought these for minor pain relife.They work ok just your body needs to adjust to this type of relife.
*These statements have not been evaluated by the Food and Drug Administration. This product is not intended to diagnose, treat, cure or prevent any disease.