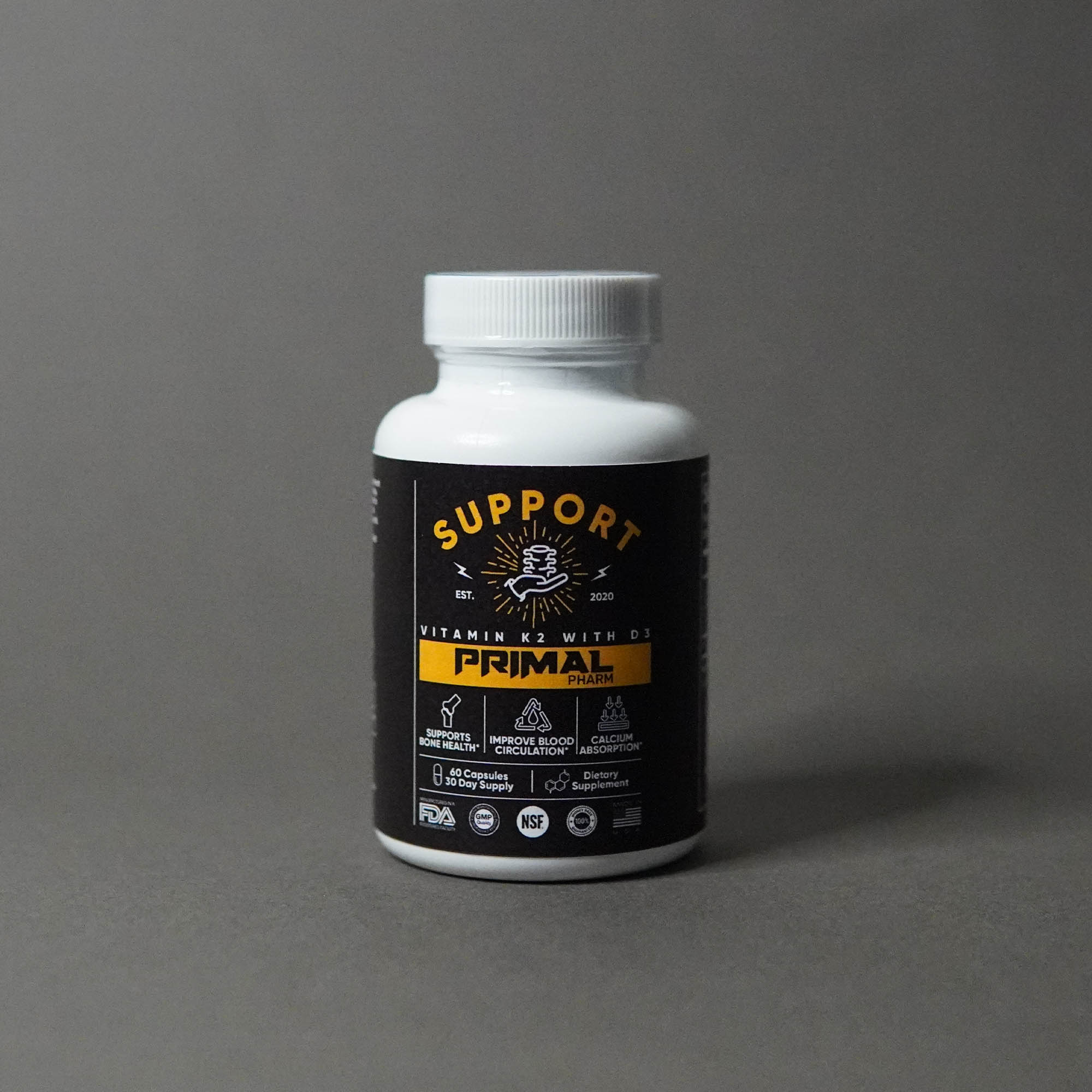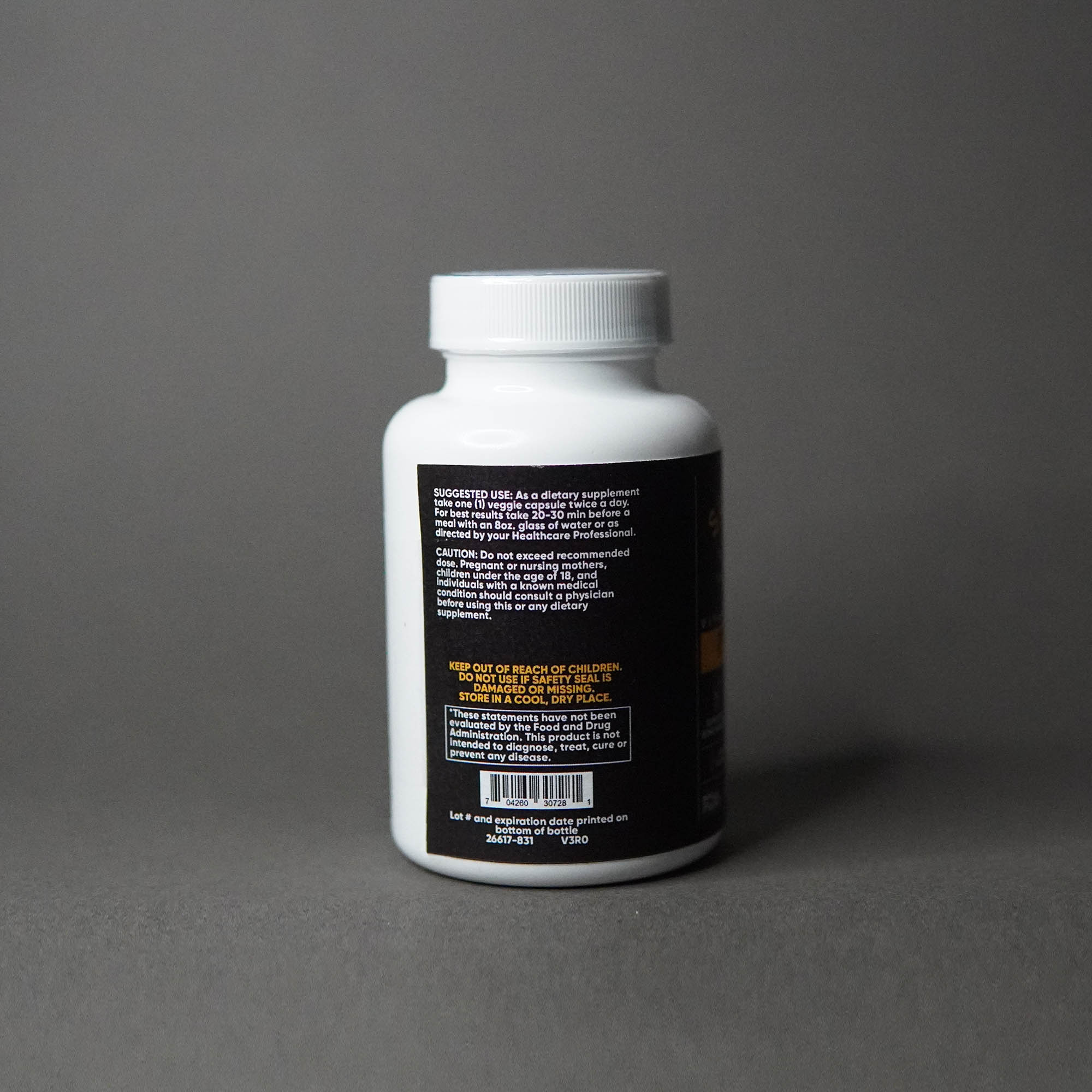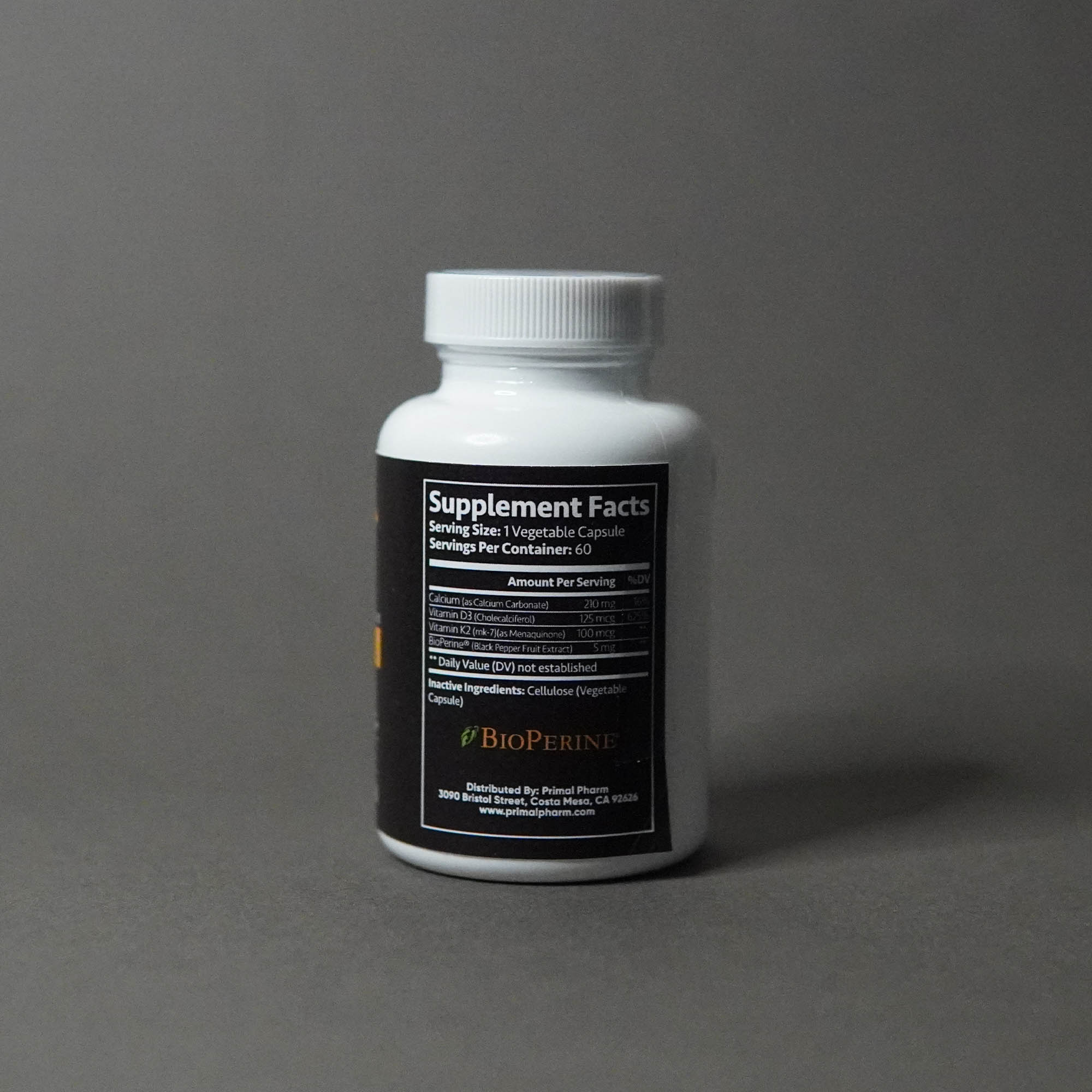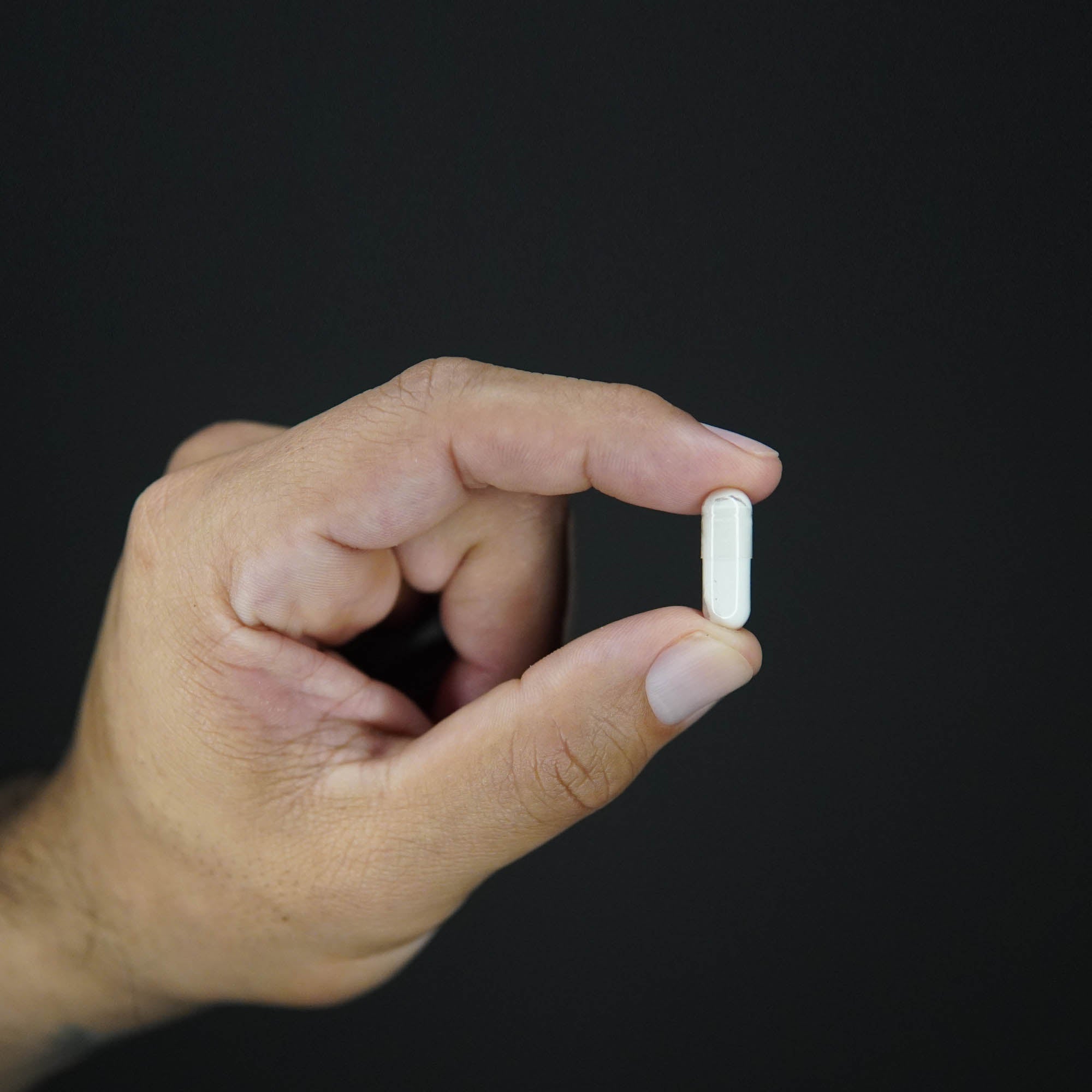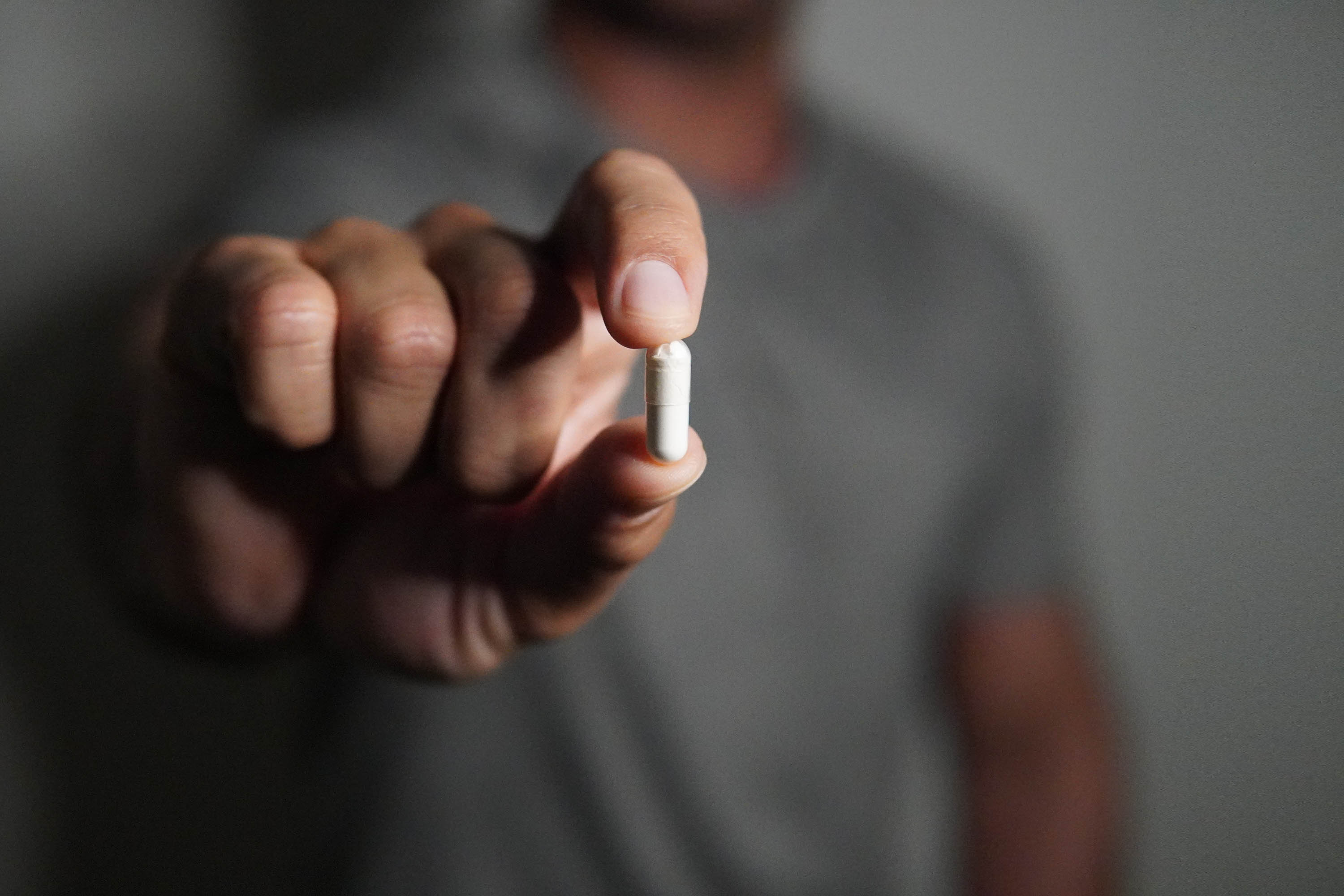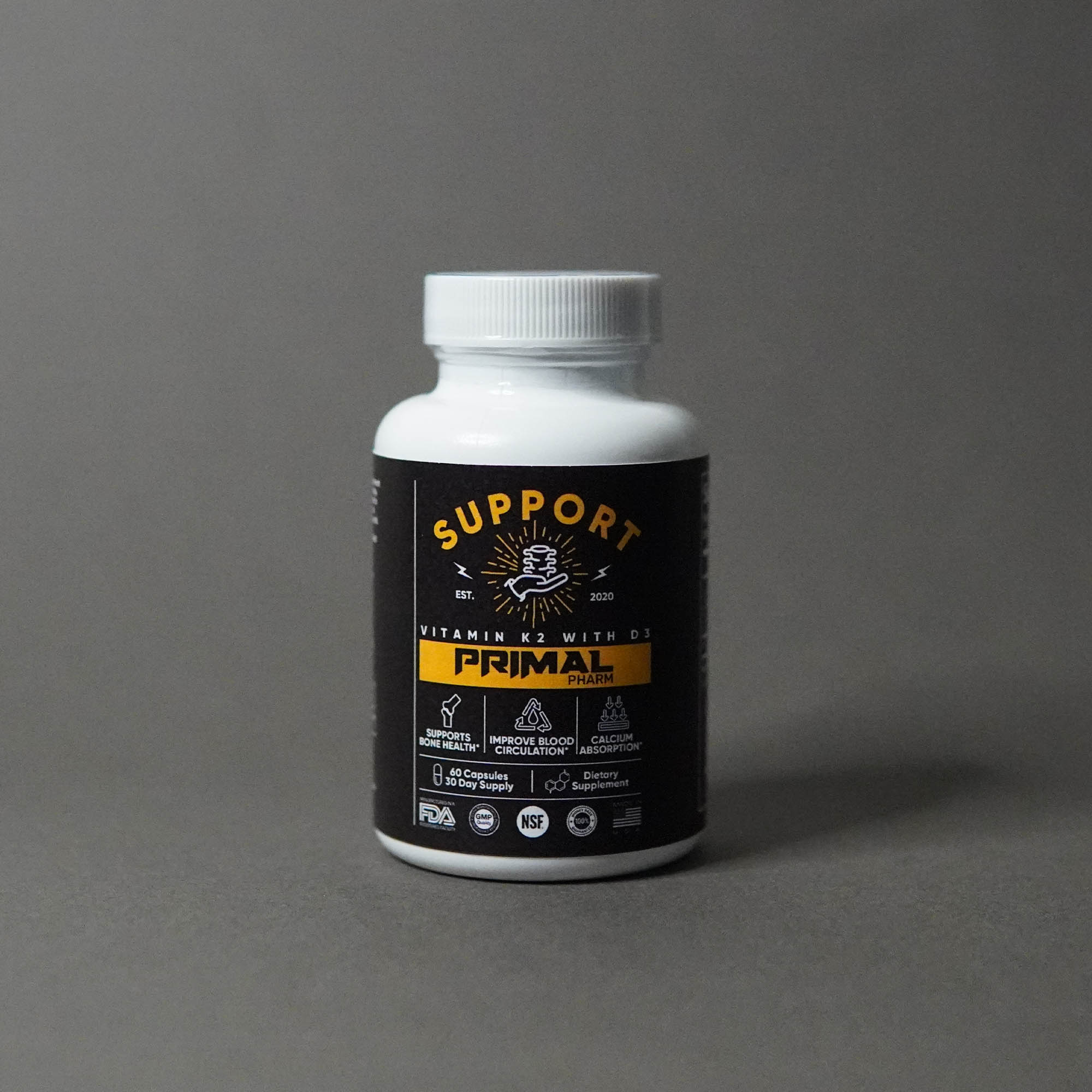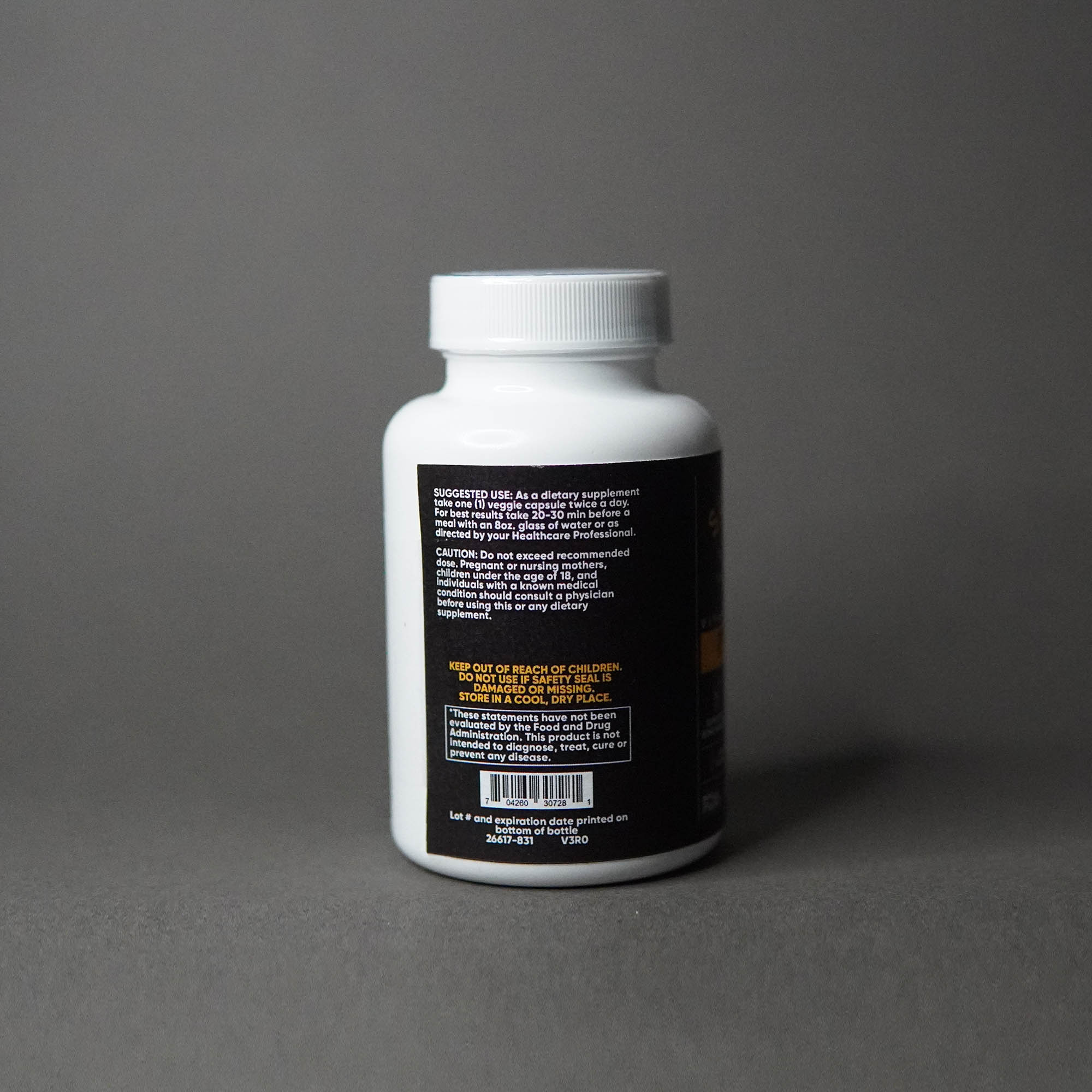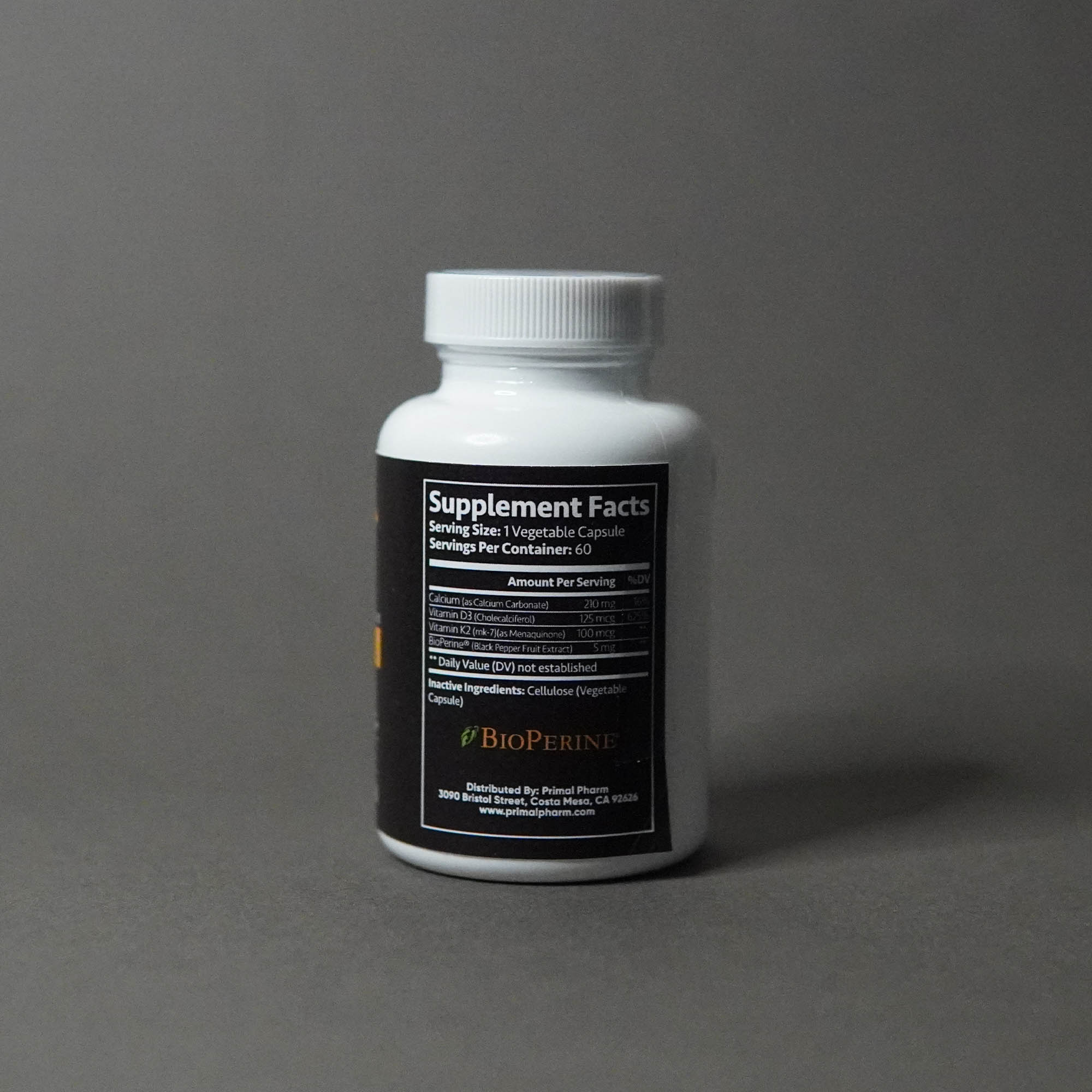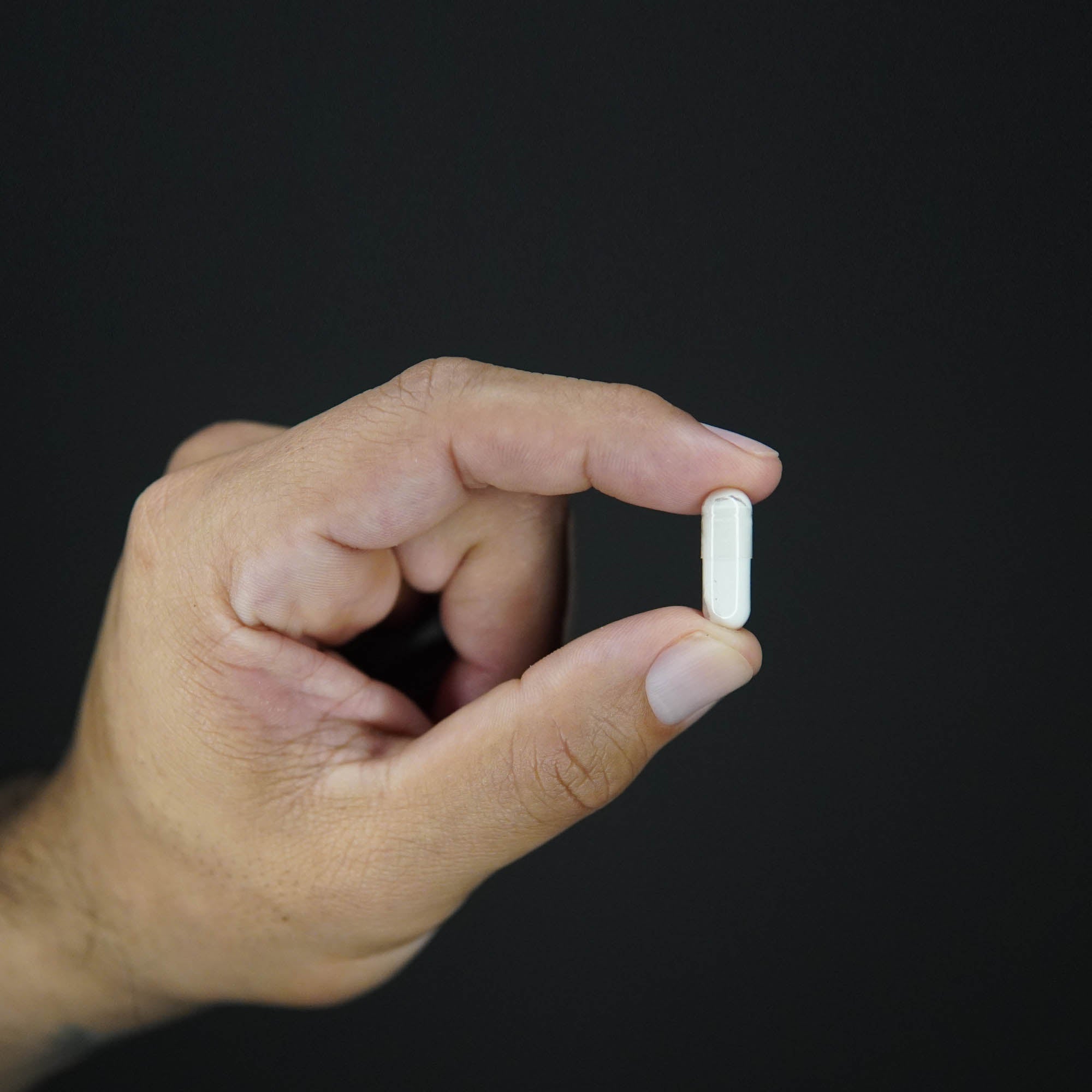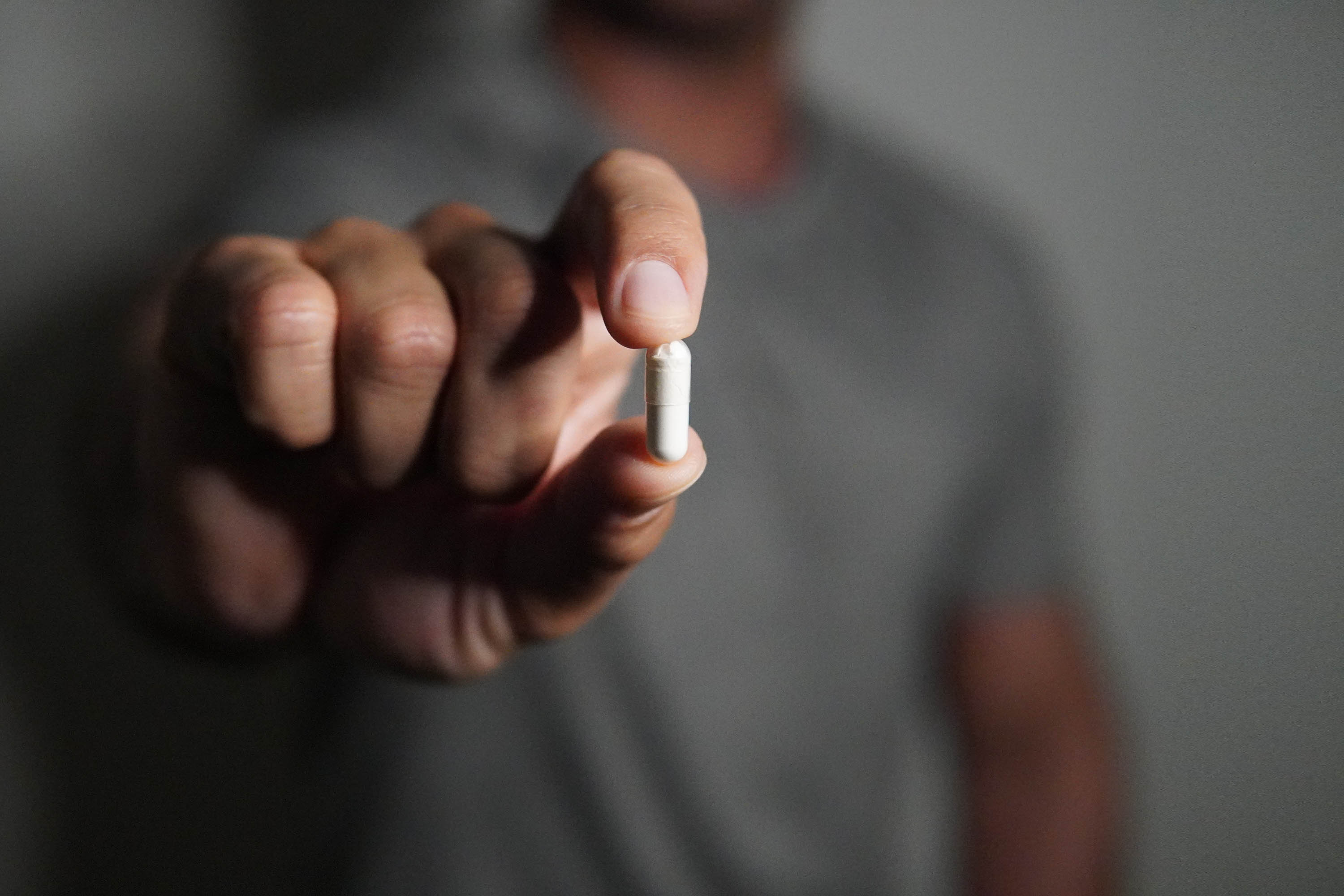 Maximize Your Calcium Absorption
The active ingredients in SUPPORT® (Vitamin K2 + D3 & Bioperine with Calcium) all work in unison to maximize your body's ability to absorb and deliver as much K2, D3 and calcium as possible to your bones while preventing the calcification of your arterial walls, keeping your bones and your heart healthy and strong (4).
Bioperine® is a patented black pepper extract that has ben clinically shown to improve the absorption of vitamins and minerals when taken in conjunction with Bioperine®. Without Bioperine, it's extremely difficult for your body to absorb enough calcium (4) to make a significant impact.
Calcium is essential for your body to circulate blood, move muscles, and release hormones (1). More importantly, calcium is a major part of bone health, making them strong and dense (2). Acting like a reservoir, your body will take calcium from your bones if you do not consume enough calcium, making them weak and brittle (3).
"My vitamin D levels are up, I've had fewer respiratory infections and I've had improved blood circulation."
- Reyna
Registered Nurse
Bone, Muscle, Mood & Immune Health
PROMOTES BONE HEALTH
The active ingridents in SUPPORT are Vitamin K2 + D3 & Bioperine® with Calcium. Vitamins K2 & D3 ensure that calcium is absorbed easily and reaches the bone mass, while preventing arterial calcification (4) helping to keep your heart and bones healthy (4).
CARDIOVASCULAR PROTECTION
Vitamin K2's most important functions is to regulate calcium deposition (9). In other words, it promotes the calcification of bones and prevents the calcification of blood vessels and kidneys (10).
MOOD STABALIZATION
Researchers have found that Vitamin D helps regulate adrenaline, noradrenaline (also called norepinepherine), and dopamine production in the brain as well as helping to protect from serotonin depletion (8). For this reason, low vitamin D levels increase an individual's risk of depression significantly (8).
ENHANCES IMMUNE FUNCTION
One cross-sectional study evaluating over 14,000 people found that people with lower serum vitamin D levels had a 58% higher odds of getting an acute respiratory illness (like the common cold) compared to people who had higher levels (11).
Support Your Body with Safe, Effective Ingredients
VITAMIN K2 (MK-7)(AS MENAQUINONE) - 100 MCG
Vitamin K2 helps regulate calcium deposition, meaning it promotes the calcification of bones yet helps prevent the calcification of blood vessels and kidneys, helping maintain your heart, bone and dental health (6).
VITAMIN D3 (CHOLECALCIFEROL) - 125 MCG
42% of the US population is vitamin D3 deficient resulting in bone loss, depression, infections, fatigue, bone and back pain, hair loss, muscle pain and more (5). Proper levels of vitamin D3 are required to absorb enough calcium needed to help alleviate these symptoms (1).
BIOPERINE®
BioPerine® is a patented extract obtained from black pepper fruits and has been added to SUPPORT® and other Primal Pharm supplements to enhance the absorption of nutrients (7). In general, research has shown BioPerine® enhances the absorption of nutrients by 30%, making SUPPORT® substantially more effective at absorbing calcium and keeping your bones and muscles strong and healthy (7).
CALCIUM (AS CALCIUM CARBONATE) - 210 MG
Your body needs calcium in order to circulate blood, move muscles, release hormones and carry messages from your brain to other parts of your body (1). More importantly, it makes your bones strong and dense (2). If you don't consume enough calcium, your body will take it from your bones (3). It is important to note calcium cannot efficiently absorbed into your body without proper levels of vitamin D (1).
Transparent Ingredients Supported By Honest Studies
Suggested Use: As a dietary supplement take one (1) veggie capsule twice a day. For best results take 20-30 min before a meal with an 8oz. glass of water or as directed by your Healthcare Professional.
CAUTION: Do not exceed recommended dose. Pregnant or nursing mothers, children under the age of 18, and individuals with a known medical condition should consult a physician before using this or any dietary supplement.
You got you K and then you also have your D in one pill.
I gave it a 3 star for absorbency because I have not idea how I'd measure that. As for flavor I swallowed them not chew them up. I'd recommend not chewing them but as far as swallowing they weren't foul tasting.
GREAT JOB.
I LIKED EVER THING YOU SEND,KEEP IT UP. CARL STROM
To fight Covid you need 5000 iu daily.
Good pill
I use this daily and it's very easy to swallow. THanks for a good product and for fast shipping.
Great quality
High potency D with the right amount of K to balance (I take with magnesium to make more effective and reduce calcification)
Easy to use
Not sure whether absorbing , but hopefully they are.
Excellent vitamins
Excellent vitaminsEasy to swallow and lowers cholesterol and high blood pressure
Great supplement
I liked the fact that I could take 1 supplement and get the same results as to taking 2 capsules. I feel better the Vitamin D and K together has made feel better within a week.
Easy to swallow
No taste easy to swallow excellent vitamin
great product great price works great
vit d3 with k2 is great it is easy to take works fast helps me feel good
*These statements have not been evaluated by the Food and Drug Administration. This product is not intended to diagnose, treat, cure or prevent any disease.