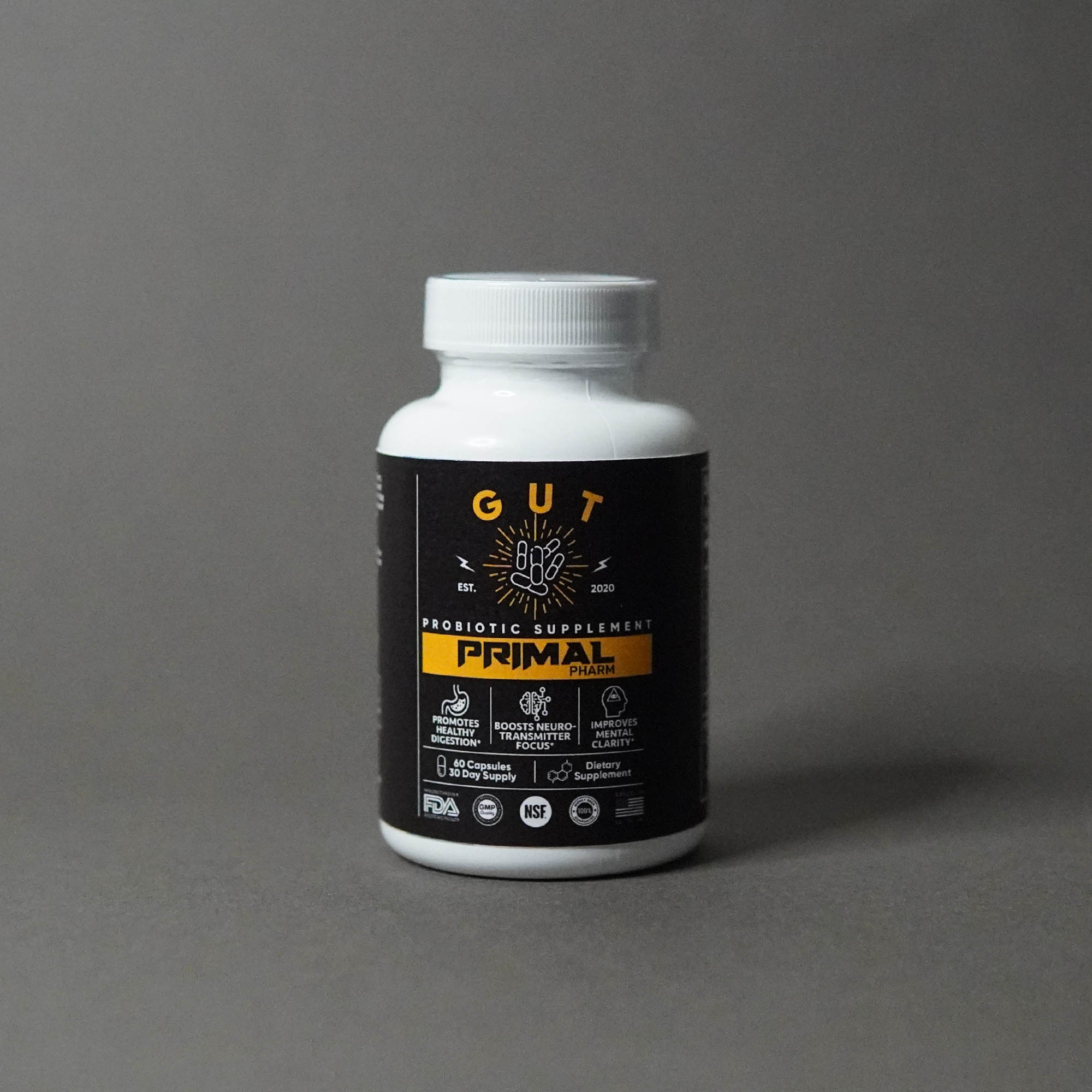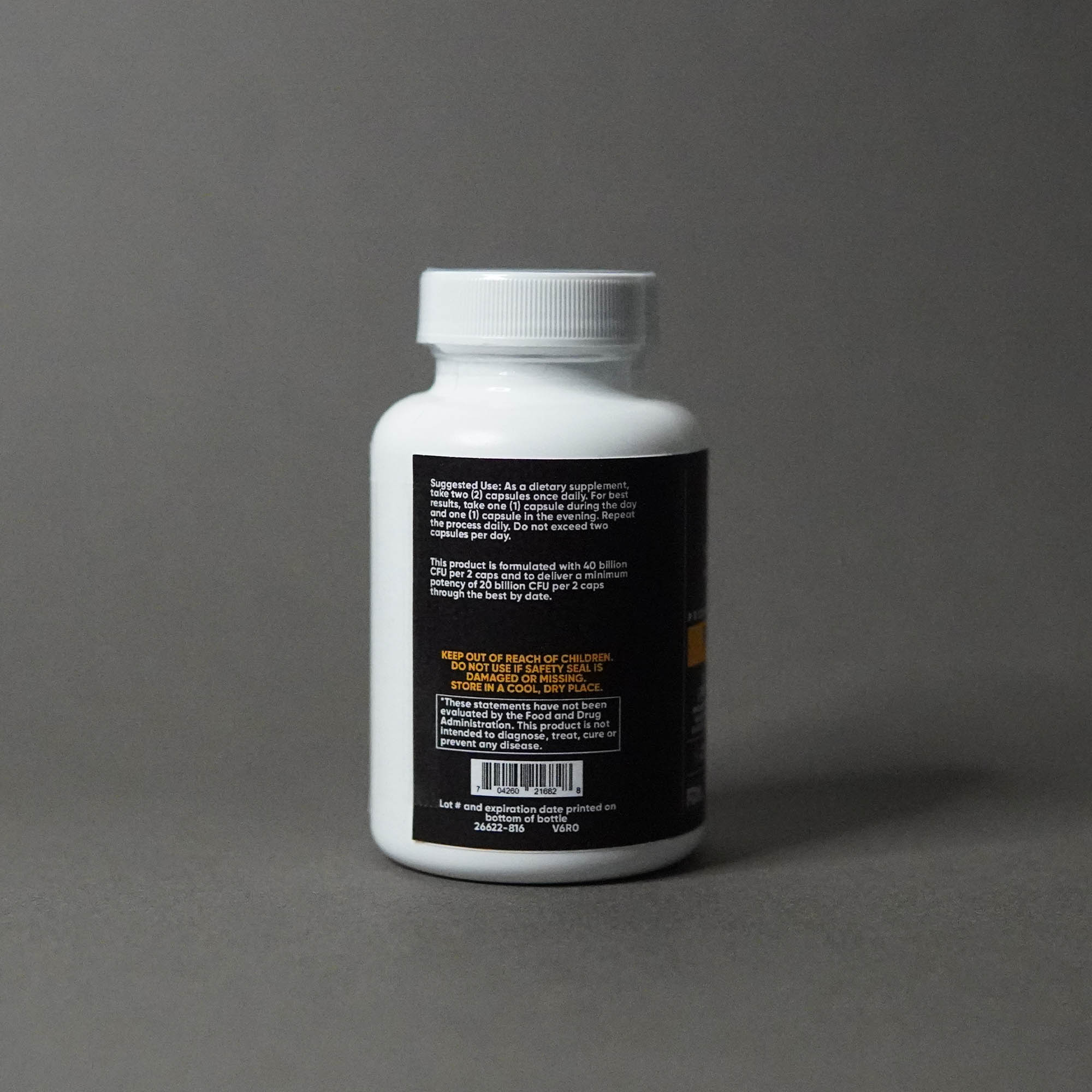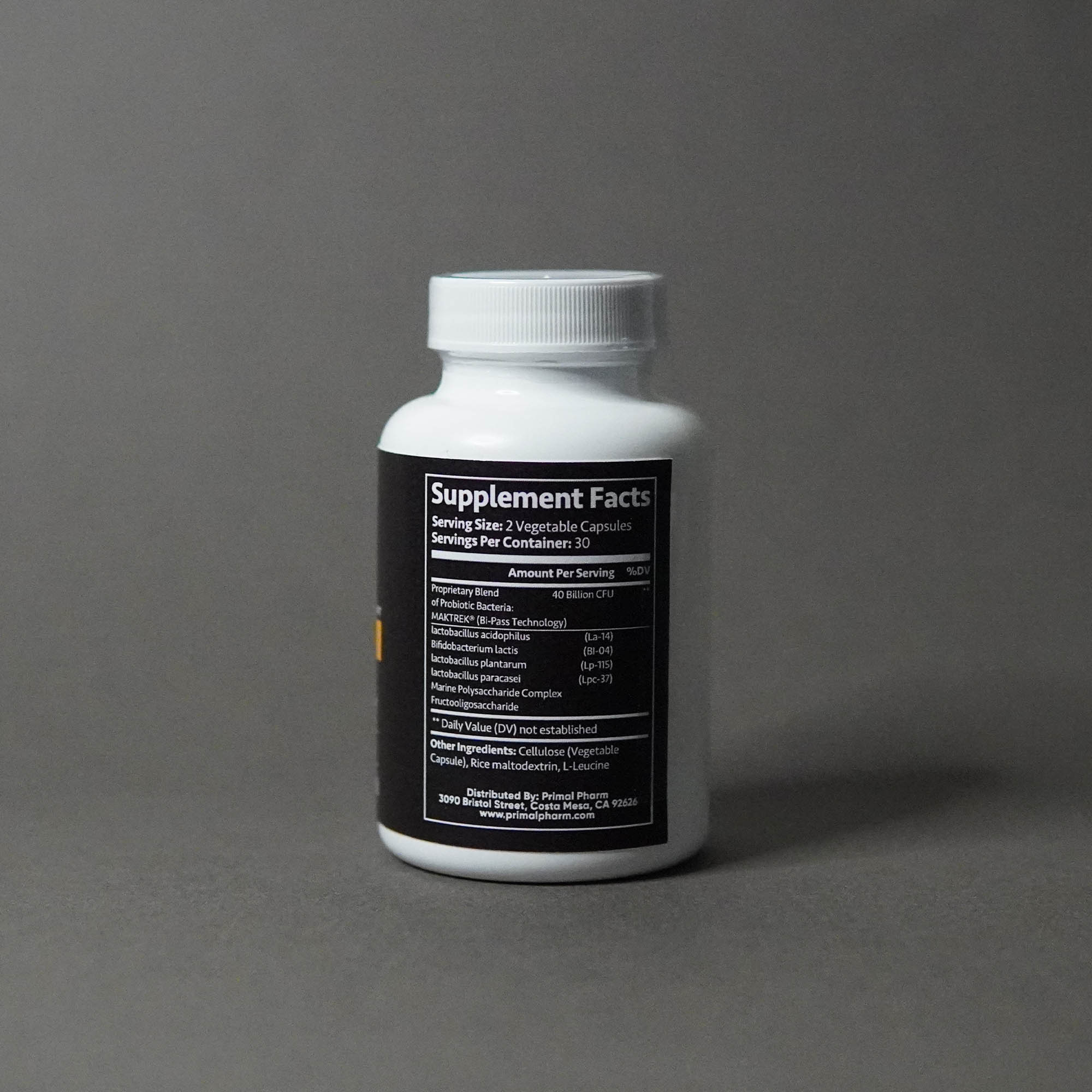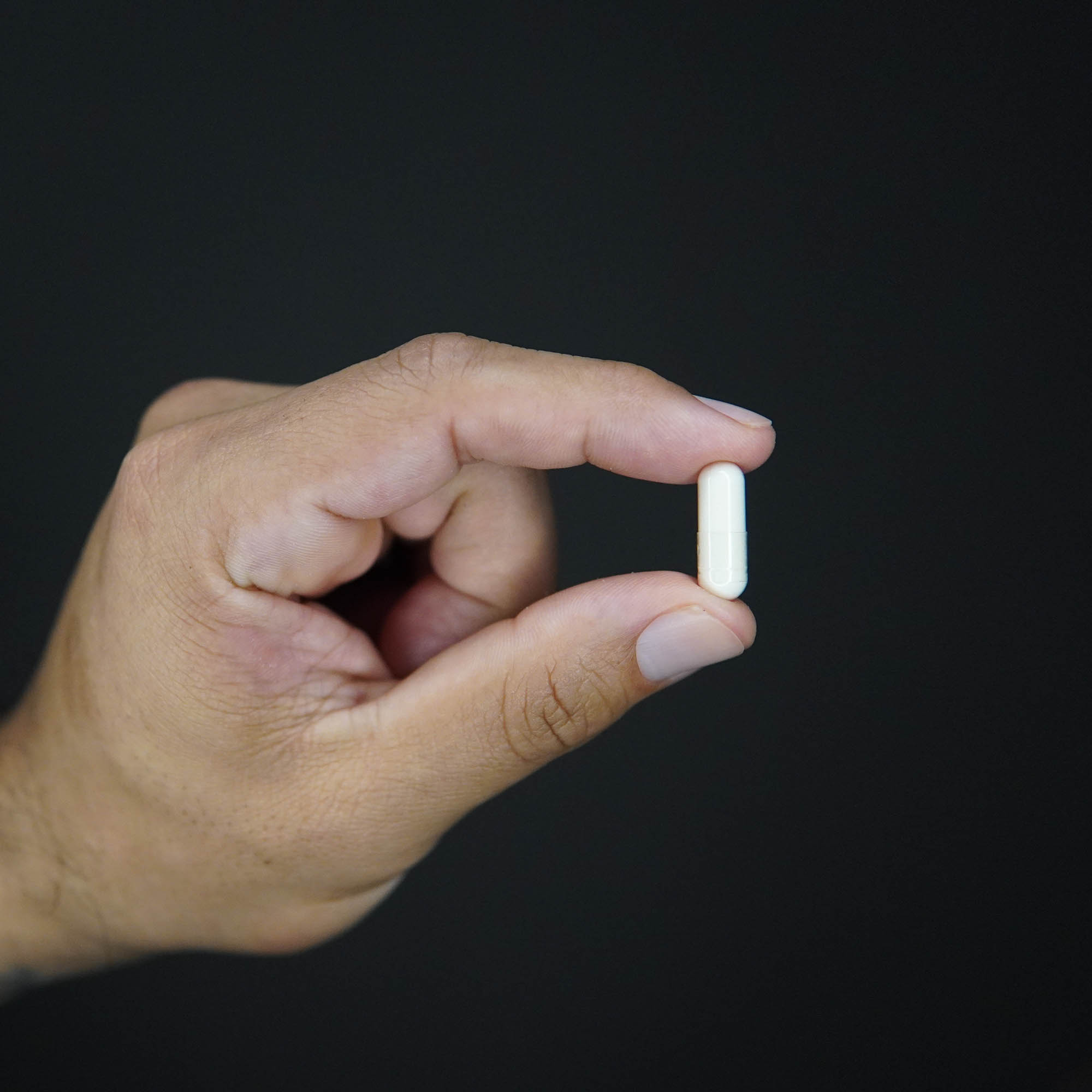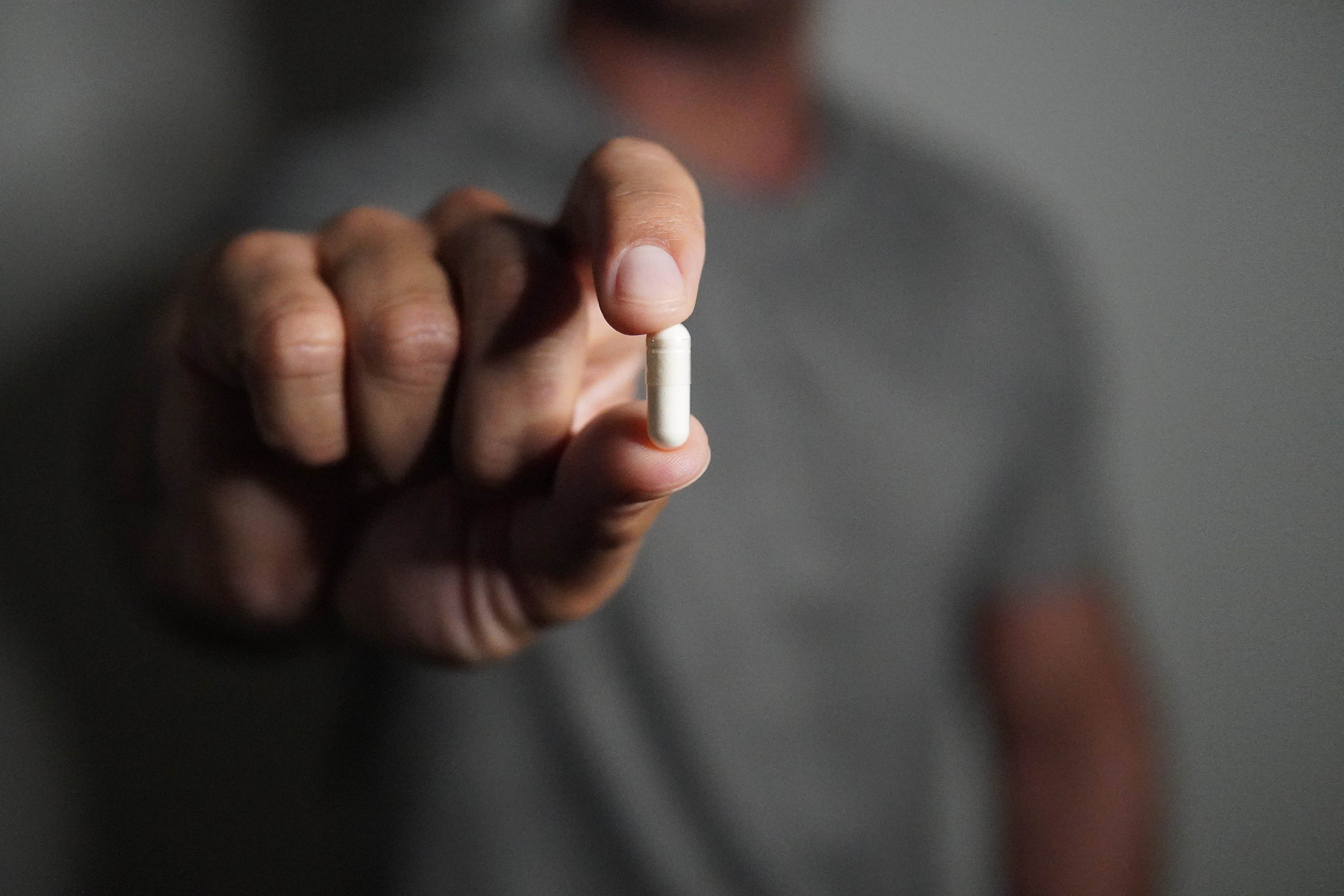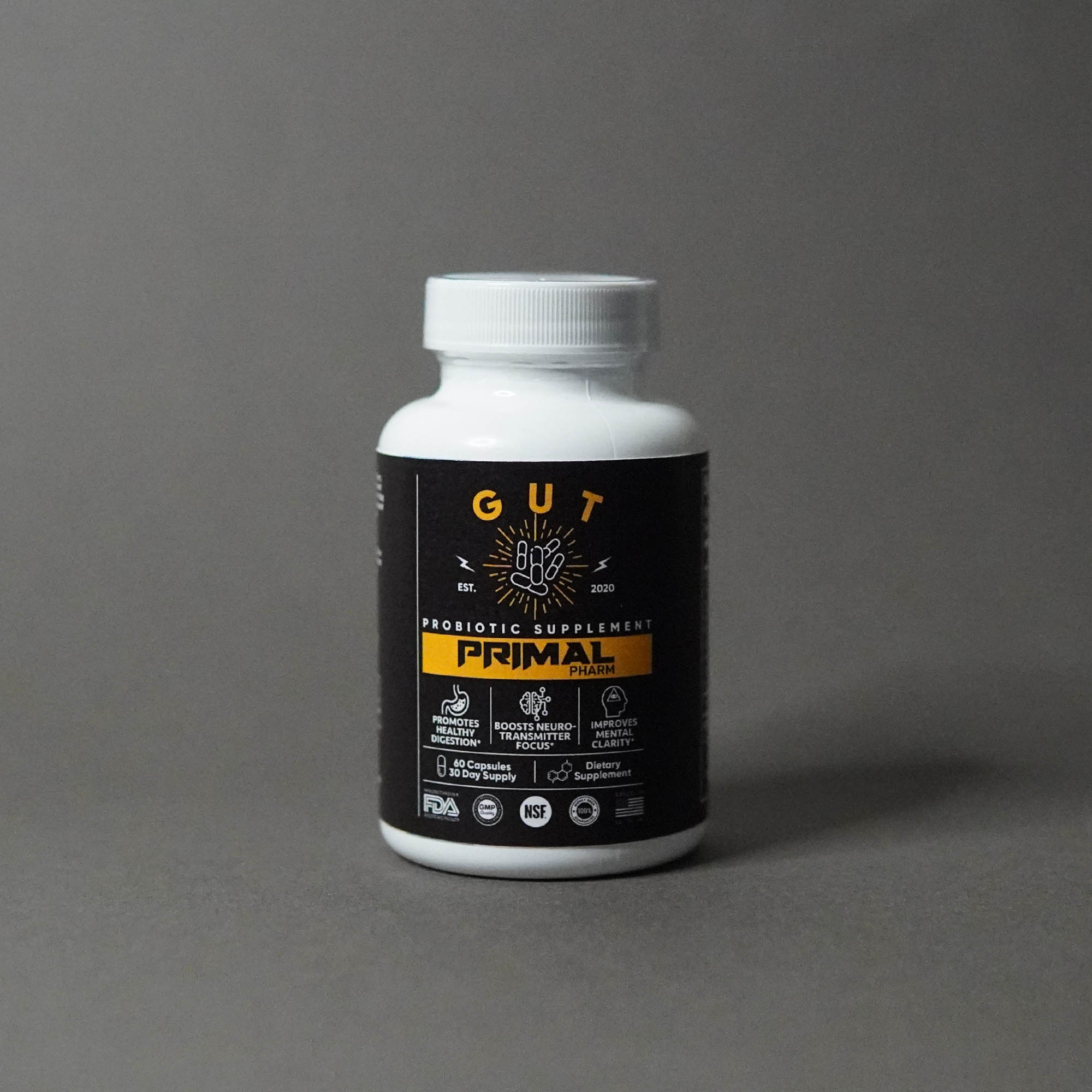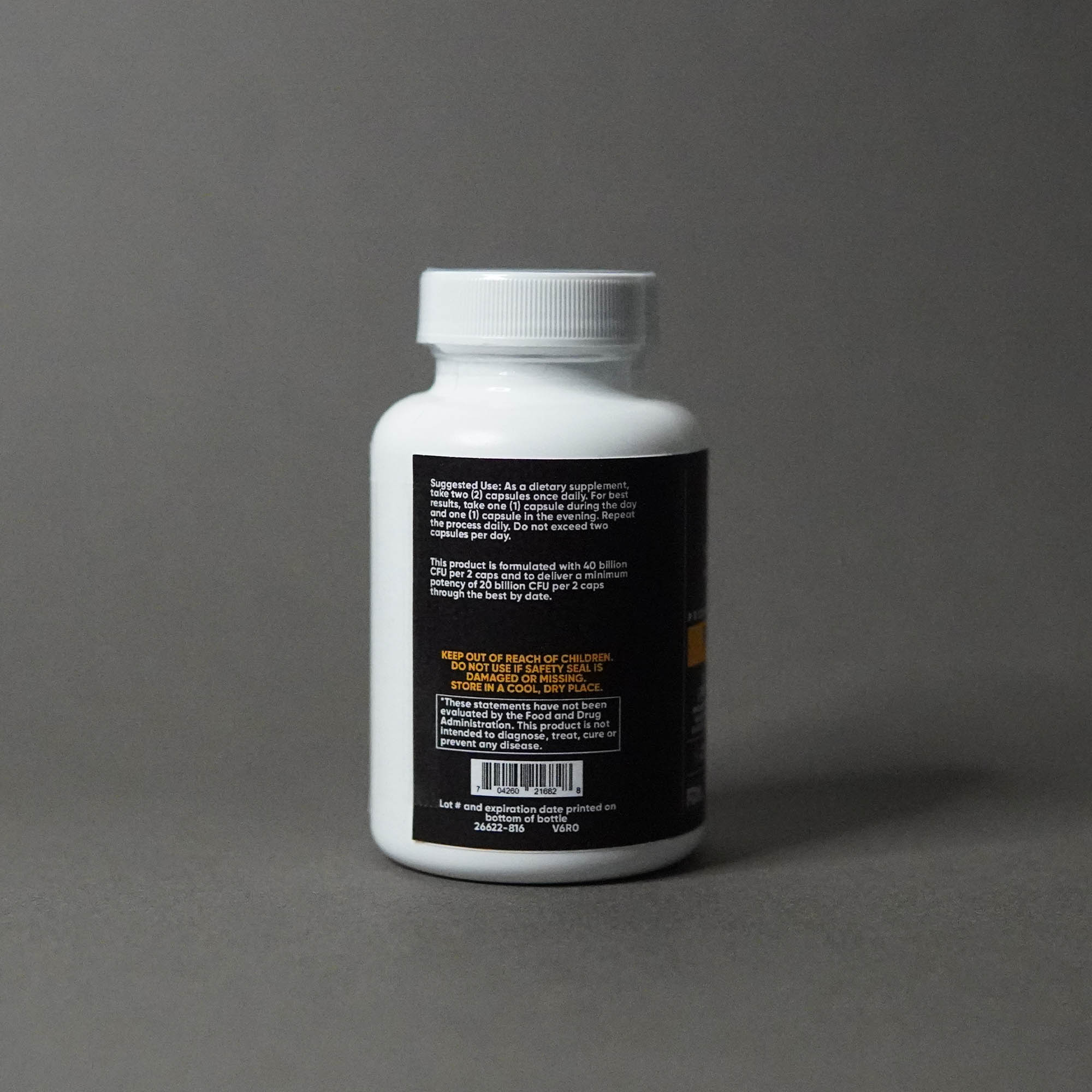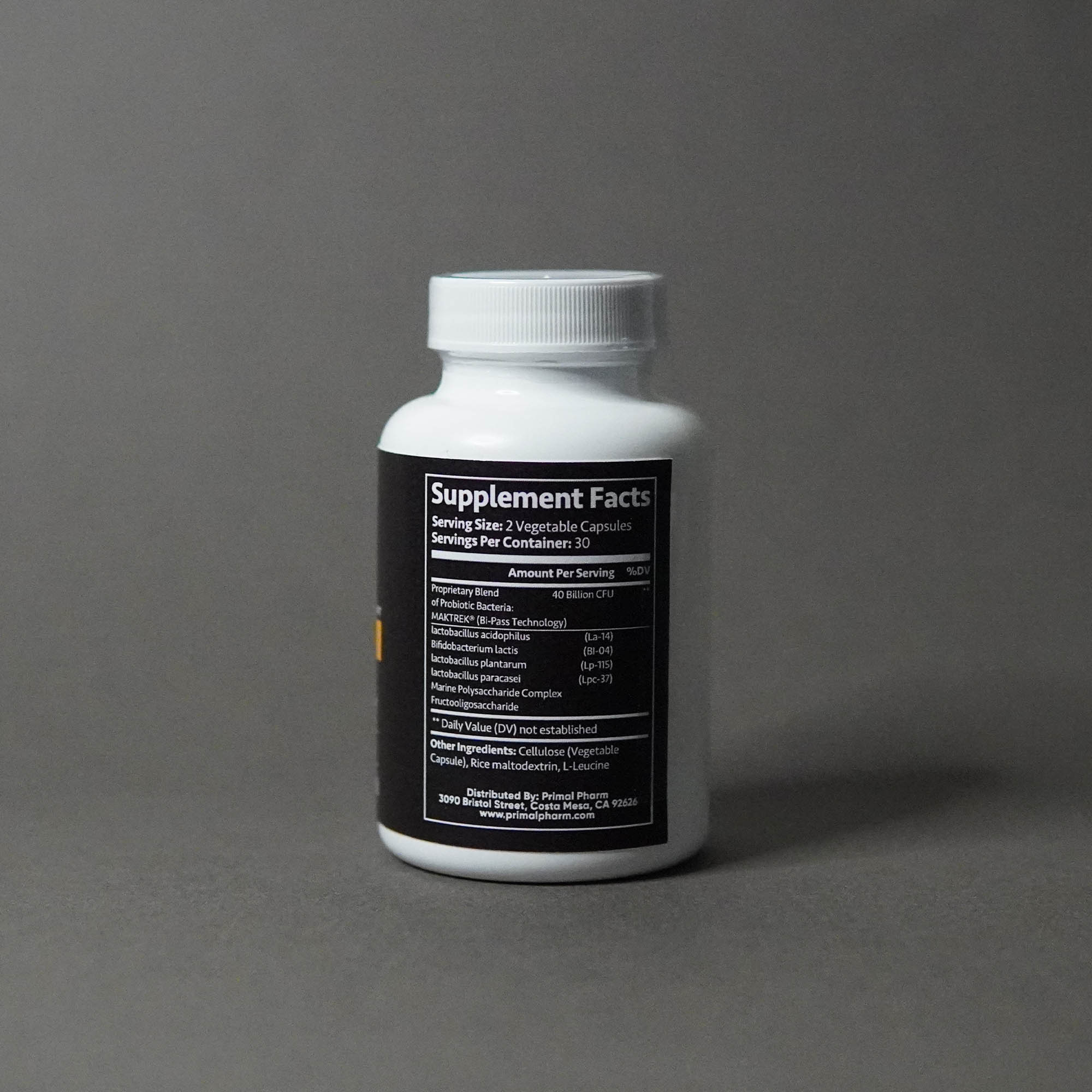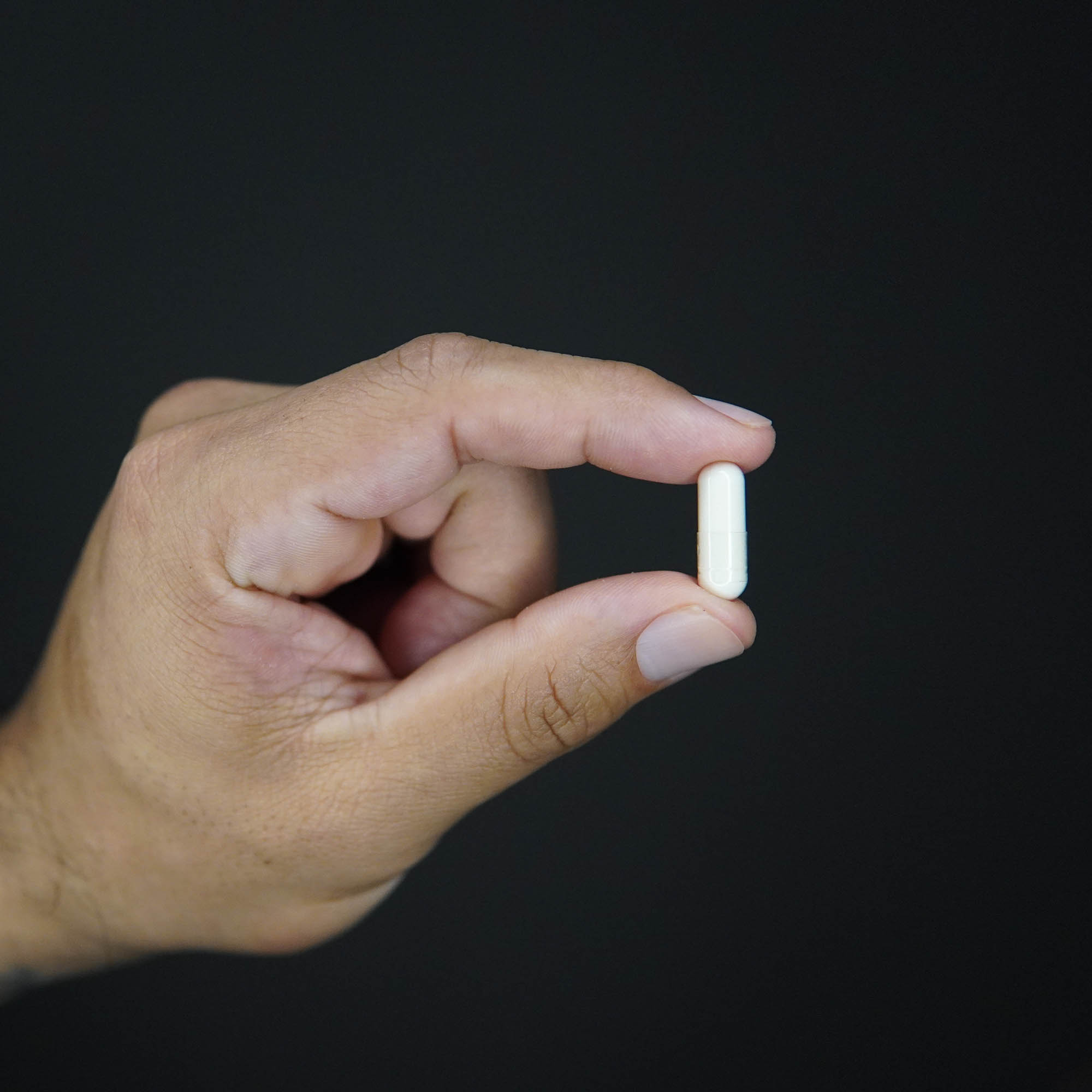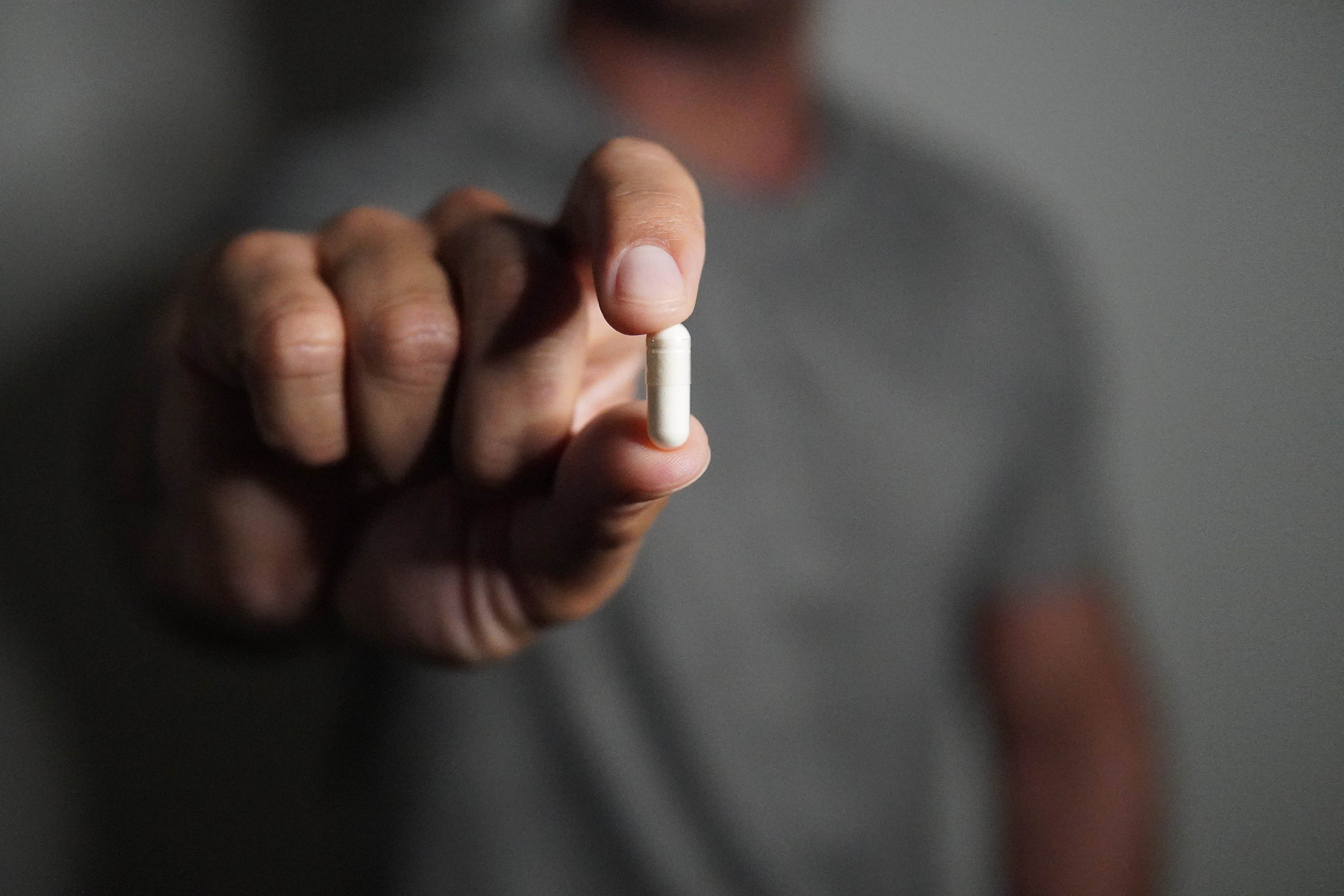 What is a Healthy Gut Biome?
A healthy gut biome, the balance of bacteria in your intestines, benefits far more than just your GI tract.
The right type and amount of probiotics support your body in several ways - from promoting a healthy immune system to successful weight management.
Research also suggests the gut microbiome is the foundation for optimal brain function, as well as aids in proper digestion of all the nutrients you need to be healthy, transform your body, and support athletic performance.
"I'm ready to go, I have better digestion, metabolism and I can get back to my grind a lot easier."
- Mike
Cannabis Expert
Level Up Your Healthy Gut
MAKTREK™ BYPASS TECHNOLOGY
MAKTREK® Bypass process creates a protective layer around the capsule keeping the probiotics usable while it is in the stomach. Once the supplement is released from the stomach to the digestive tract the capsule is able to break down and release the probiotic into the body providing significant safeguards that ensure better survival of the living beneficial probiotic bacteria.
PROMOTES HEALTHY DIGESTION
Research indicates a positive association between taking probiotics and healthy digestion in people of all ages. Healthy digestion also leads to improved mental and oral health, a healthy immune system, and possibly healthier skin.
GI SUPPORT
Rebalances the natural levels of good bacteria that live in your gut with powerhouse probiotics. These probiotics - or microorganisms - work with your vigorous exercise routine, healthy food choices, and proper sleep schedule to improve your cognitive abilities, to help convert consumed food into energy, and to fight off bad bacteria and viruses that could stop you from training at your very best.
MENTAL HEALTH
An increasing number of studies link gut health to mood and mental health. Research shows taking probiotics may help improve symptoms of mental health disorders such as depression, anxiety, stress and memory, among others.
Natural, Safe and Clinically-Backed Ingredients
LACTOBACILLUS ACIDOPHILUS - (LA-14)
Shown to reduce cholesterol, prevent and reduce diarrhea, reduce symptoms of IBS, prevent vaginal infections, promote weight loss, reduce cold & flu symptoms, reduce allergy symptoms, reduce symptoms of eczema, and improve gut health.
BIFIDOBACTERIUM LACTIS - (BI-04)
The main function of this probiotic is to help digest fiber and other complex carbs that may help reduce weight gain and the risk of diabetes, heart disease and other chronic disorders, improve gut health, help control hunger, and help prevent infections from other bacteria such as E. coli.
LACTOBACILLUS PLANTARUM - (LP-115)
Research indicates this probiotic helps suppress the growth of gas-producing bacteria, reduces symptoms of IBS, create microbe balance, stabilize digestive enzyme patterns, and may play a beneficial role in the treatment of depression.
LACTOBACILLUS PARACASEI - (LPC-37)
Very effective at breaking down proteins into amino acids, studies show this probiotic helps improve allergy symptoms, boosts the immune system, inhibits harmful pathogens, reduces inflammation, and improves digestion.
MARINE POLYSACCHARIDE COMPLEX
Complex marine polysaccharides form a secondary internal capsule around our capsule protecting the living probiotic cells from the stomach acid. This helps ensure it reaches your digestive tract.
FRUCTOOLIGOSACCHARIDE
Also known as FOS, a fiber our bodies cannot digest. Instead, FOS are a prebiotic that act as food for friendly bacteria in our gut, turning FOS into helpful short-chain fatty acids and vitamins.
Suggested Use: As a dietary supplement, take two (2) capsules once daily. For best results, take one (1) capsule during the day and one (1) capsule in the evening. Repeat the process daily. Do not exceed two capsules per day.
CAUTION: Do not exceed recommended dose. Pregnant or nursing mothers, children under the age of 18, and individuals with a known medical condition should consult a physician before using this or any dietary supplement.
Gut
This is a wonderful probiotic. It is the only one that I have found that works so I have rated it with five stars.
Magical pills!
I tried these in an effort to find a new probiotic that could help my consistent stomach discomfort after eating. These had such great reviews I decided to give them a shot. . After just one day I noticed that the discomfort I was experiencing after meals and at night while sleeping vanished! No more bloat, gas and bubbling tummy for me. I wasn't sure it was just a fluke but the results have continued for the last week! I will be reordering and activating auto subscribe so I'll never be without these!
Miracle for me!
I started taking these probiotics just over a month ago. My stomach had started getting upset over anything I ate. Cramps, bloating, and diarrhea were occurring nearly every day. It was horrible. I didn't want to go to the dr right away, so I thought I'd try probiotics. Within three days of starting these my stomach was at least 80% better. Within a week it was 100%. No more problems with eating. I used the pills everyday until they ran out when I had forgotten to order more. I thought I might be okay, so I didn't reorder right away. About a week later I was back to feeling crummy. Not quite to where I was before taking them, but getting there. I ordered another bottle and also made sure I'd have a new bottle every month. I will not be without these again!
New BFF
SHORT VERSION: holy moly this stuff is working for me after the first day, second day I got the most relief (AKA as I'm sitting on the toilet writing this. try it, try it, try it. LONG VERSION: I came down with a UTI a few days ago and immediately after starting the antibiotics I got constipated. I have IBS anyway and I'm very easily prone to constipation, fiber has helped but couldn't do anything for me right now. So I started these, still on antibiotics, and literally THE NEXT DAY I was able to go a little bit. Today, day 3, I just completely emptied my bowels, yo. I feel like a new person. If these continue to work I'll be a very loyal customer.
Awesome Stuff!
I ended up in the emergency room twice over a period of a year or so with severe left flank pain. I thought it was muscular, but both times, I was diagnosed with a kidney infection. Being that heating pads, pain meds, muscle relaxants didn't help at all and I'm not a baby when it comes to pain, I think it's likely the pain was kidney related rather than muscle related. Within 24 hours of antibiotics, I was feeling so much better - which is another reason I think it was pain due to the kidney infections. I began taking these probiotics well over a year ago and I haven't had a single issue since. Of course, I can't prove these are the reason I have been infection and pain free, but I'm not willing to stop taking them because I am convinced they are the reason!
Unbelievably Amazing!!!
I am in awe! I have struggled for years with constant bloating, intestinal issues, stomach cramps, take one bite of food and swell up like a balloon. I am blown away by this miracle probiotic! I have tried dozens and dozens of probiotics but this is the only one that actually worked for me,,,and only after 4 days. I just about finished my first bottle and immediately ordered my second bottle as this is something I don't ever want to live without! I haven't change my eating habits or anything else in my life. Every morning I wake up and got dressed, I noticed my shorts were sliding off of my hips a little more easily and I could actually button up my shorts instead of using an elastic hair tie as a waist expander. The greatest part is I have extraordinary energy and I am so happy every day! I was suffering with mild depression and struggling to get through the day with low energy. I don't know how or why but this stuff has changed my life! I could never thank the creators of this product enough. I was so inspired I decided to try two of their other products. I just started taking them yesterday and I can't wait to feel the effects:) Thank you thank you thank you for saving my life!
Huge difference for me
I was diagnosed with PCOS years ago. Doctors have never been much help. I no longer have the issues I had when I was younger (infertility, irregular cycles) but I was constantly coping with overwhelming sugar cravings, and hunger shortly after eating a meal so I suspect I have some sort of insulin resistance related to PCOS. I randomly read something about how a certain probiotic can help and decided to try this one. It worked immediately! No more sugar cravings or hunger. I honestly cannot believe it. I feel normal for the first time in my life and the solution was so simple.
THEY WORK I put them on auto delivery!
One a day keeps the doctor away. I'm 64 and for the past few years have noticed an issue. At first fiber seemed to do the trick but then about 6 months ago the fiber didn't seem to be consistent. So I decided to try probiotics. I had another brand in mind but my friend told me about this one and I checked the feedback on this brand so thought well, I'll try them. I am so glad I did! Easy to take (just one a day), anytime (if you forget), reasonable price, work great!!! Hmmm, that's only 4 stars, oh...auto delivery!!! :o)
WHEN I ALMOST LOST MY SANITY.... THIS PROBIOTIC REALLY WORKS!!!
This product helped me tremendously! No lie at all!!! I could barely sleep at night due to me thinking that I had hemorrhoids or parasites due to itching and burning. I started having bad abdominal cramping so I went to the hospital. They did a cat-scan on me, checked my behind and still could not find anything. My stomach had gotten so bloated and I started getting itchy rashes on my body! So it dawned on me that I needed some probiotics, because the cream that I was prescribed was not working. I remember going to a seminar talking about where most of our illnesses come from and that's the gut. I've been taking this probiotic for about a week now and I feel so much better. I still have minor itching on my skin, but my bottom is good now(praise God..hahaha)! I can testify through this ordeal that our healing starts from the inside out. Now I just need to change my diet...well that's another topic (lbvs)! Not to mention, I'm a VERY private person but I felt the need to at least try to be a help to someone else by sharing my experience!
Great to use while on antibiotics
I have been doing Jiu Jitsu for over 10 years and have gotten a staph infection in the past that needed antibiotics to fight off. Unfortunately, that left my stomach and digestive system completely ruined for 2-3 years until returning to normal. I am currently fighting off another staph infection and have been placed on antibiotics again, this time I have been taking these probiotics to help restore my natural gut biome and have been impressed. So far I have noticed no negative change in my regularity and continue to feel normal as I finish my antibiotic regimen. Very pleased so far.
*These statements have not been evaluated by the Food and Drug Administration. This product is not intended to diagnose, treat, cure or prevent any disease.