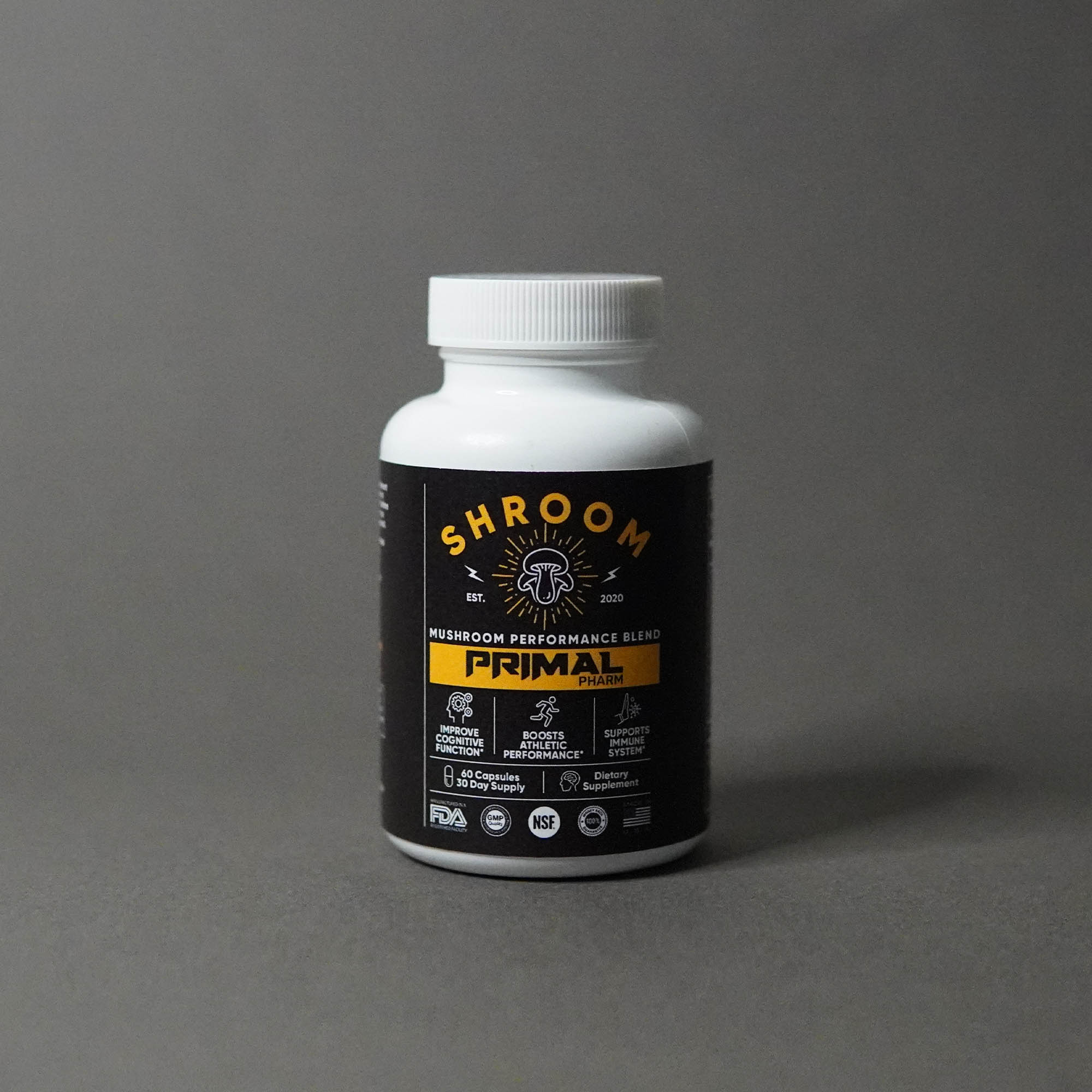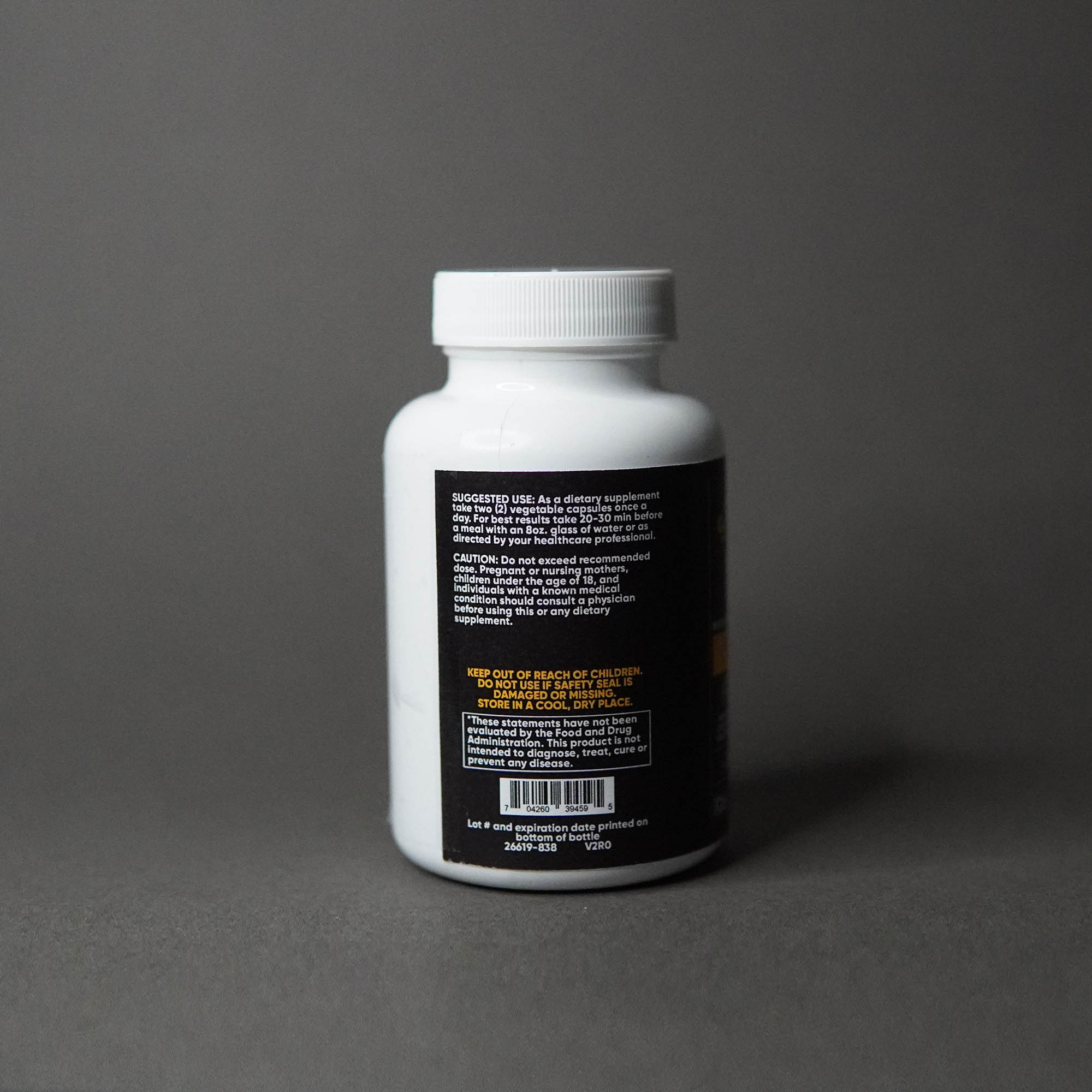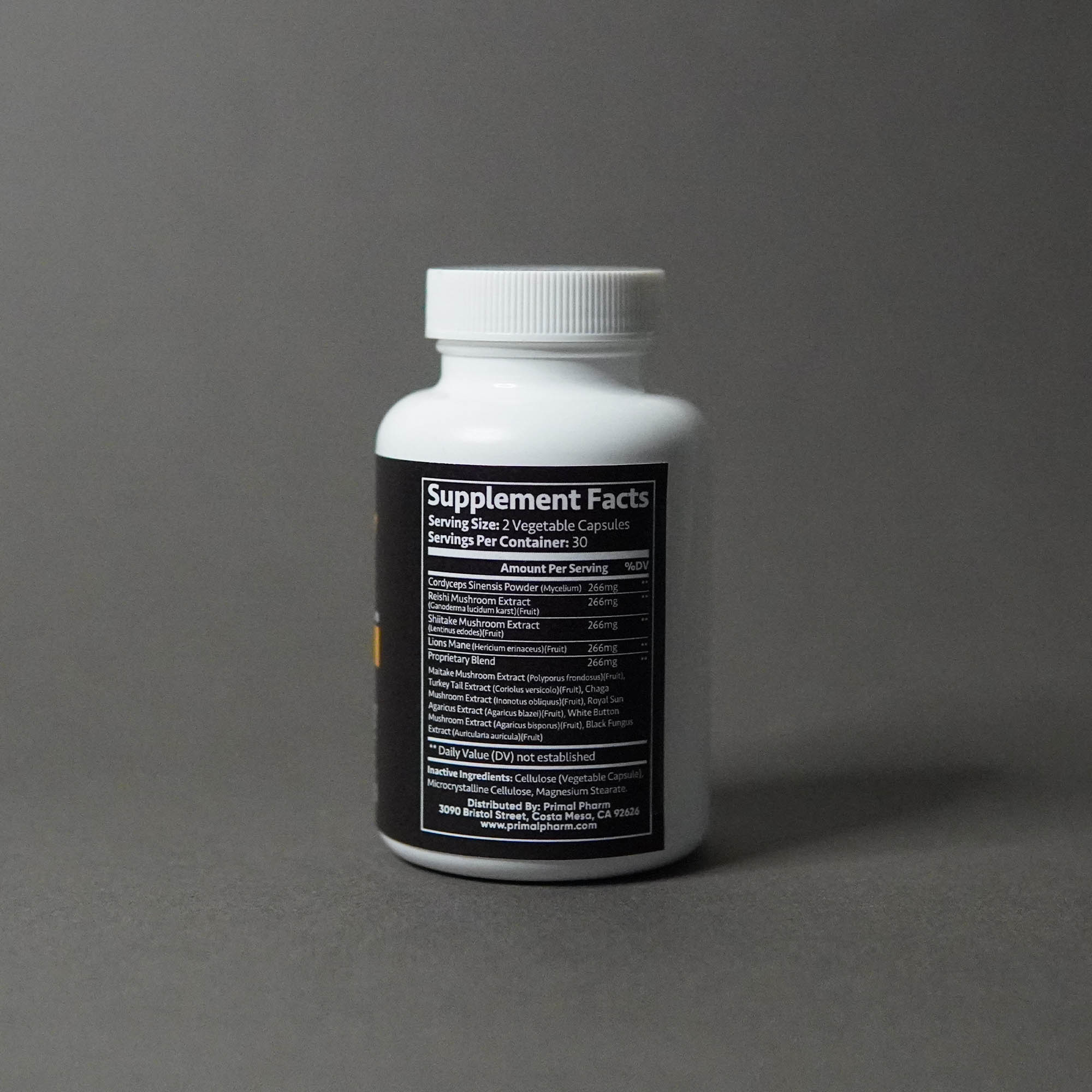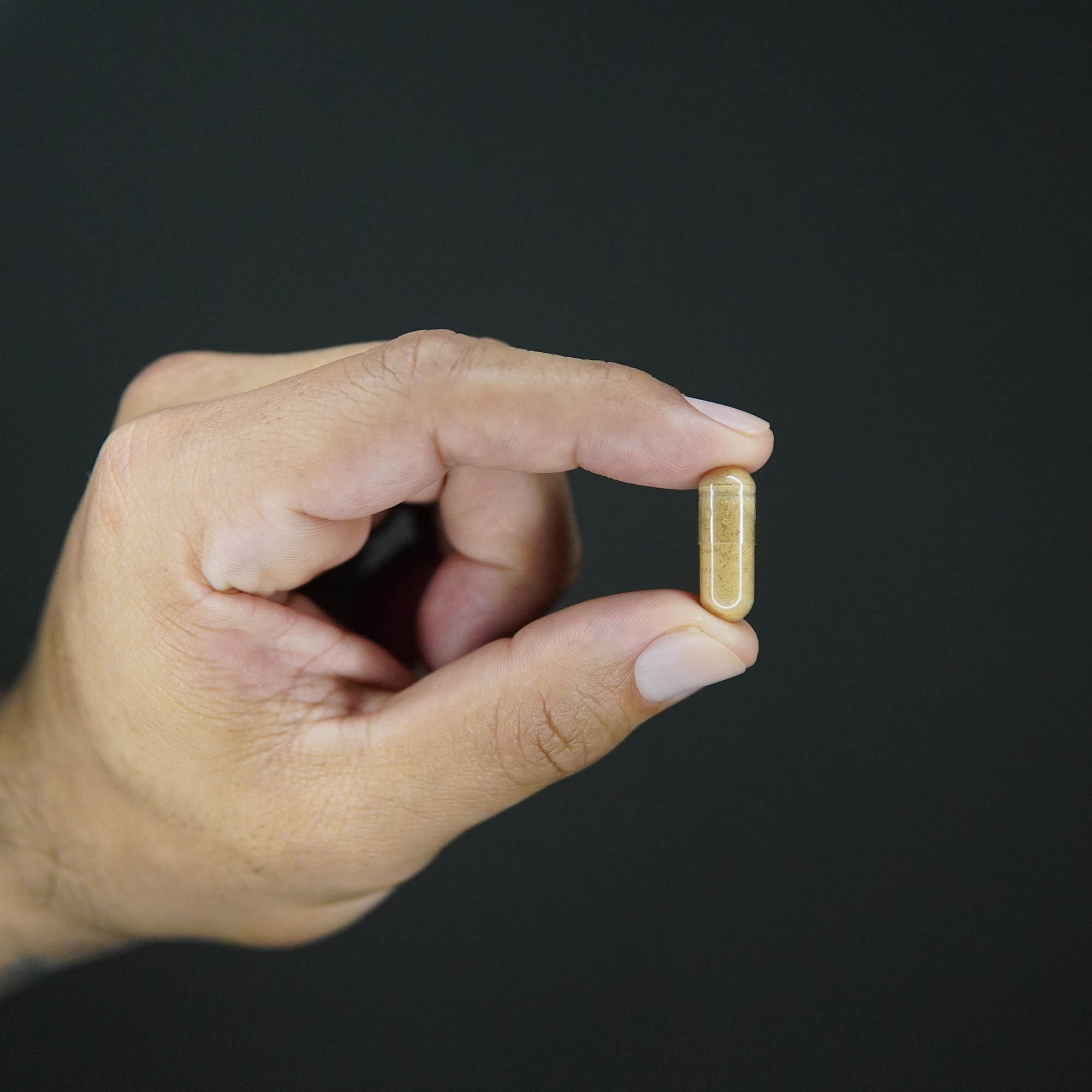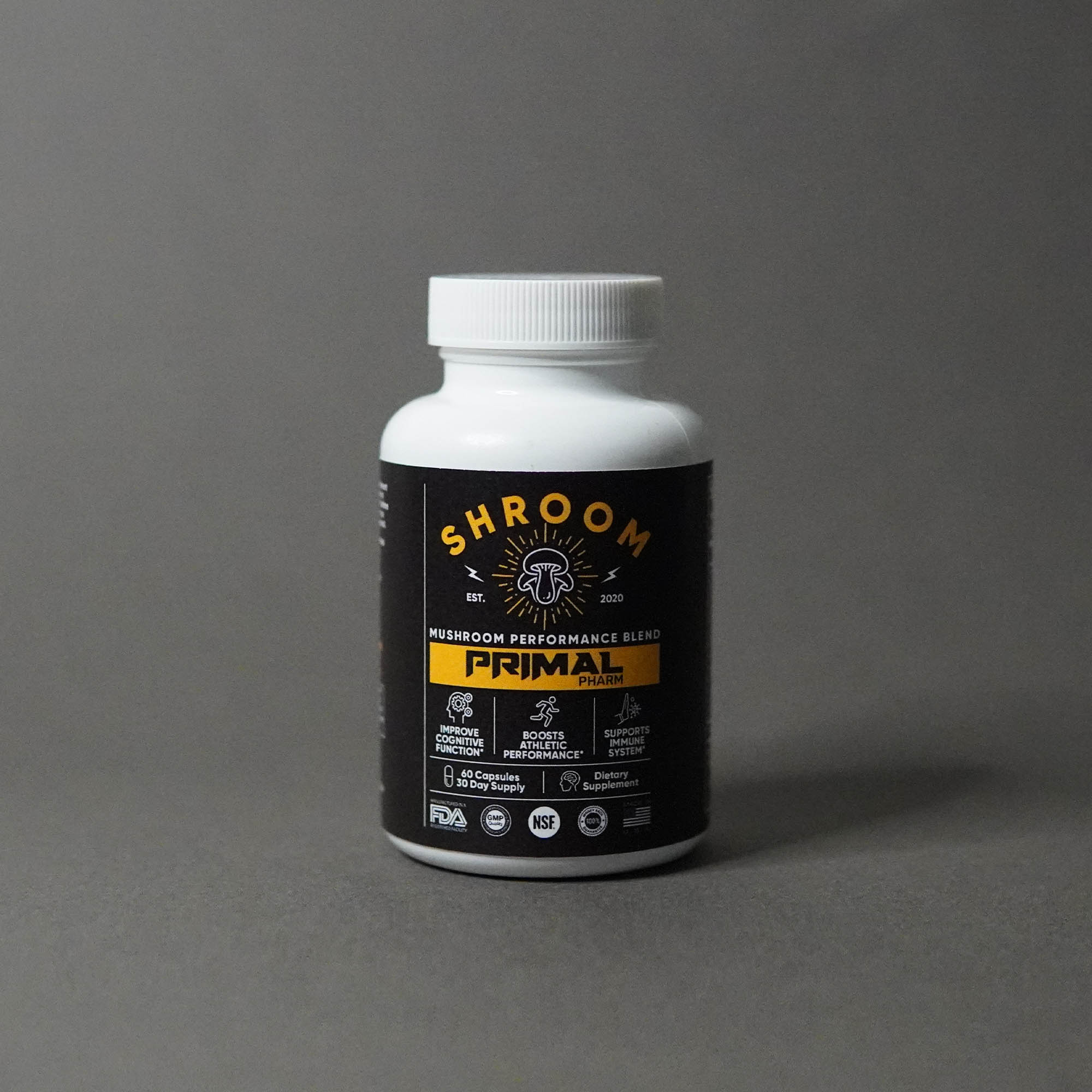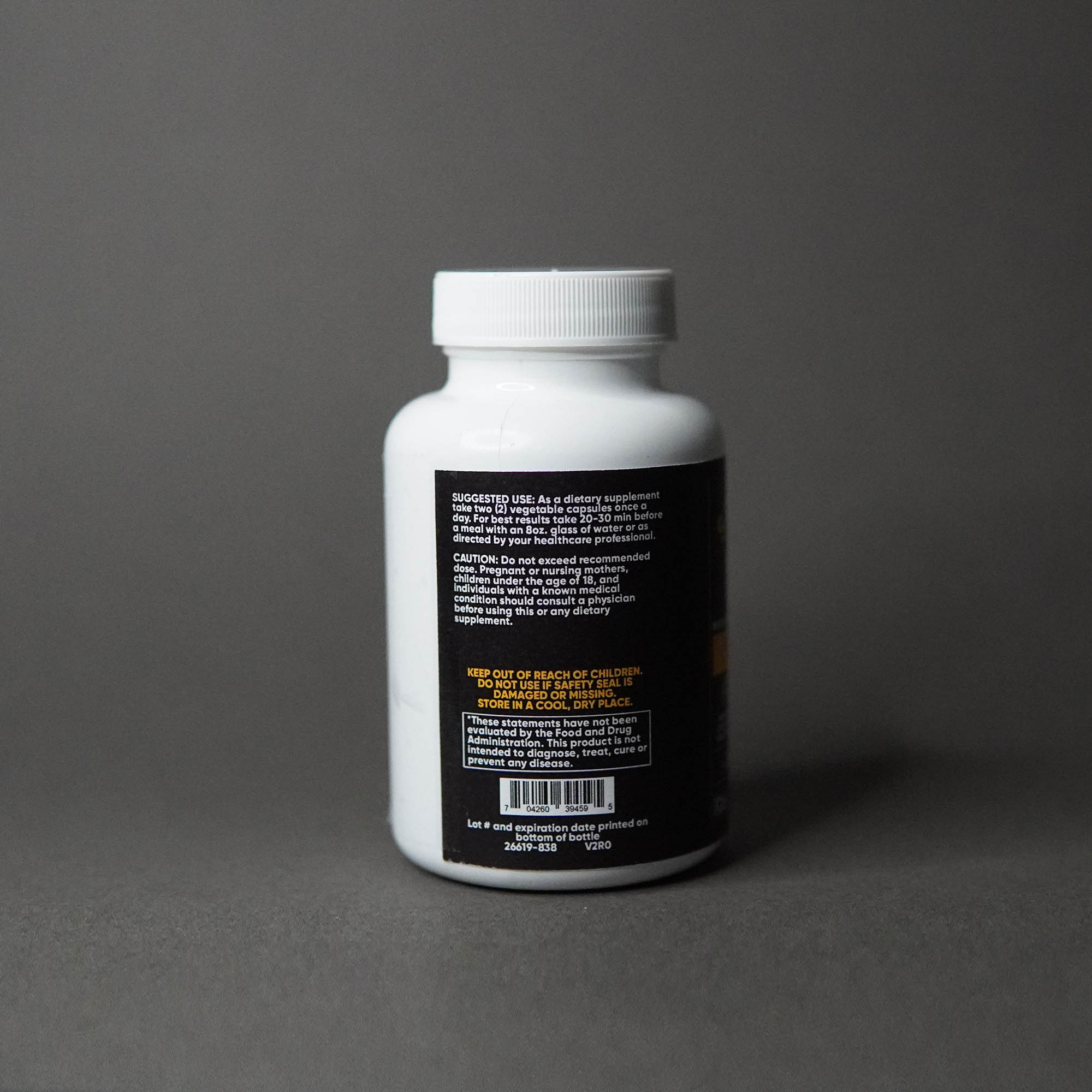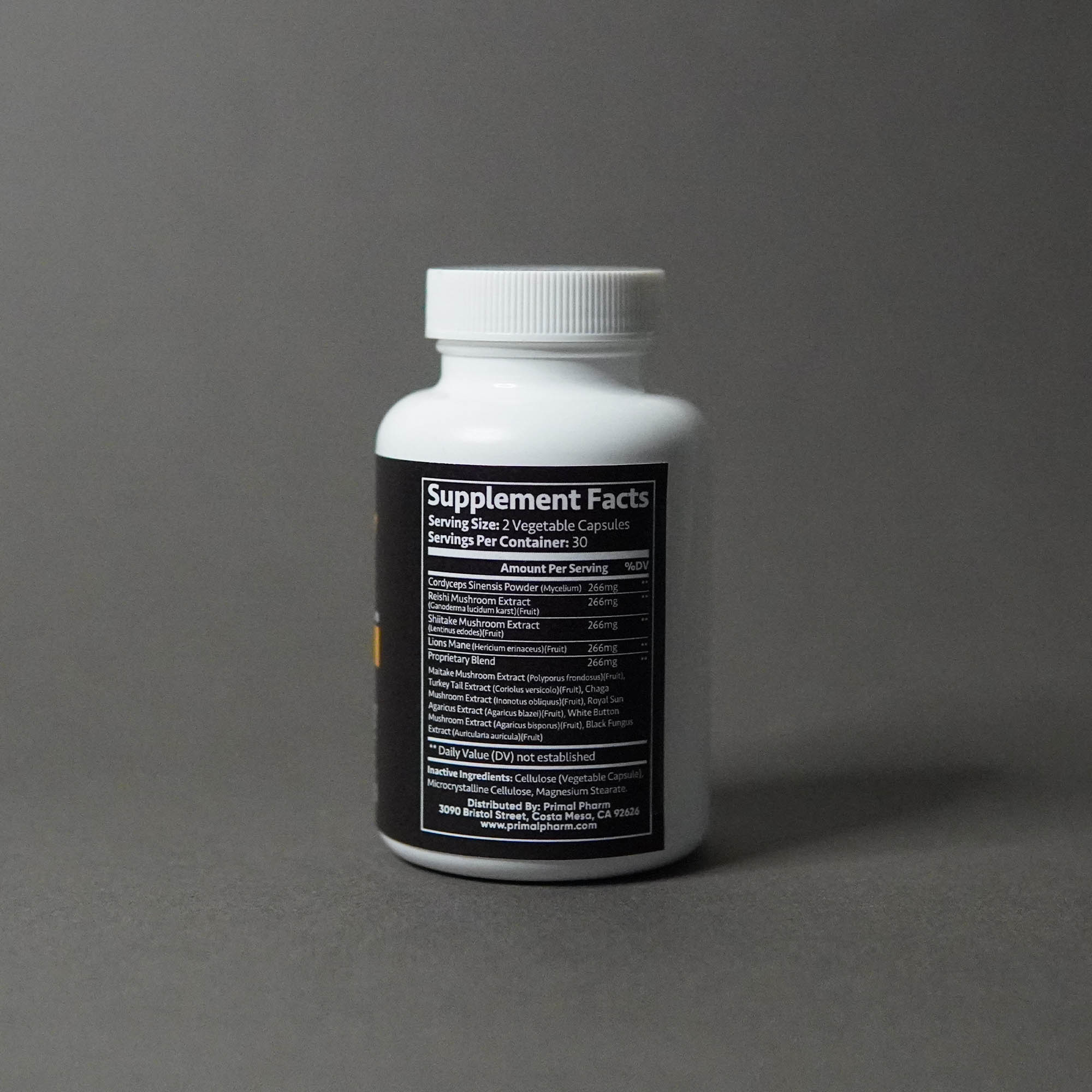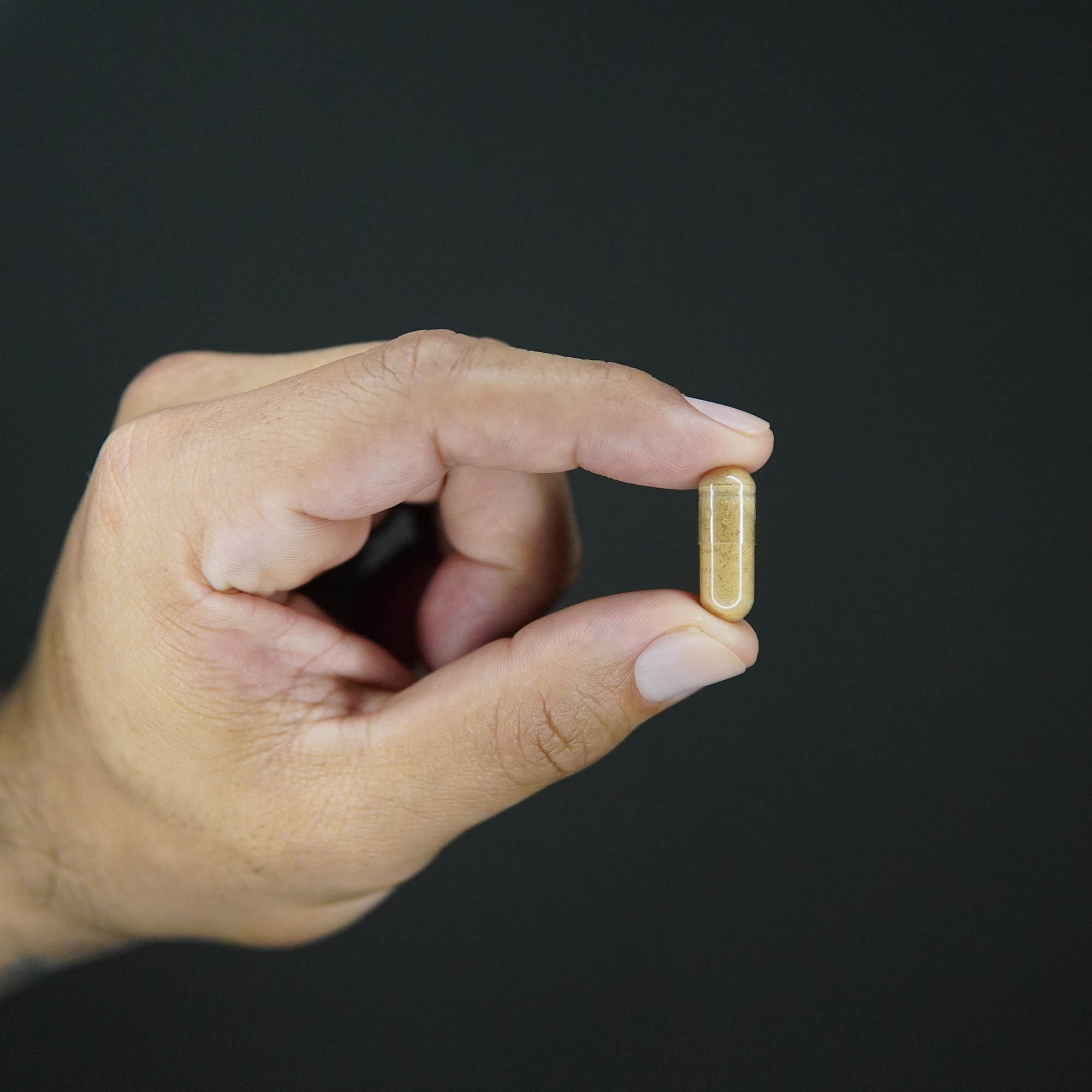 Adaptogenic Mushroom Supplement
The body's response to stress is complex, with the main response system being the hypothalamic-pituitary-adrenal (HPA axis).
Primal Pharm's adaptogenic mushroom supplement influences the HPA axis and helps support your body's resistance to physical, biological, and chemical stressors.
These mushroom supplements also help promote normal functioning during stress, and protect against stress-related damage.
Mental & Athletic Performance Boosting Mushroom Supplement
MAXIMIZE ATHLETIC PERFORMANCE
Research has shown Cordycep mushroom supplements help improve athleticism in the young and elderly by boosting max VO2 markers allowing you to exercise longer and harder than before.
IMPROVE CONCENTRATION & PRODUCTIVITY
Researchers believe Lion's mane mushroom supplements contain powerful compounds that help reverse the effects of aging, help with memory loss, reduce anxiety and depression, and rebuild neural pathways to help you be more alert and aware.
REDUCE INFLAMMATION AND CHOLESTEROL
Cordyceps, reishi and shiitake mushrooms all work in conjunction to help manage bad cholesterol, regulate insulin levels, control high blood pressure, and boost your overall heart health.
BOOST IMMUNE FUNCTION
Reishi mushrooms have been shown to accelerate the activity of a specific white blood cell called Natural Killer Cells whose main function it is to fight infections, while shiitake mushrooms help boost your immune system keeping you healthier longer.
Natural, Safe and Clinically-Backed Mushrooms
CORDYCEPS SINENSIS POWDER (MYCELIUM) - 266MG
These fungi can help the way your body uses oxygen and increase VO2 max by up to 11% for a significant boost in exercise performance in the young or elderly. Cordyceps are also showing promising results when it comes to anti-aging properties, effects on fat levels, insulin levels and overall heart health.
REISHI MUSHROOM EXTRACT (GANODERMA LUCIDUM KARST)(FRUIT) - 266MG
Reishi mushroom has been shown to increase the activity of white blood cells that help fight infections. They are also known to reduce stress, improve sleep, and lessen fatigue. People also take reishi mushroom for health conditions such as high blood pressure and high cholesterol.
SHIITAKE MUSHROOM EXTRACT (LENTINUS EDODES)(FRUIT) - 266MG
Studies have shown these fungi help reduce inflammation and strengthen your immune system. Secondly, shiitake contain eritadenine, sterols, and beta glucans which help lower cholesterol and improve heart health.
LIONS MANE (HERICIUM ERINACEUS)(FRUIT) - 266MG
Studies have found lion's mane can stimulate brain cell growth and reduce memory loss. Researchers believe improved functioning of the brain's hippocampus also reduces anxiety and depression. A good dietary source of antioxidants, lion's mane helps reduce markers of inflammation and oxidative stress.
PROPRIETARY MUSHROOM BLEND - 266MG
Our powerful blend of mushroom extracts helps boost performance, improve your immune system, reduce cholesterol levels, rebuild brain pathways and more. Our 266mg blend includes Maitake, Turkey Tail, Chaga, Royal Sun Agaricus, White Button, and Black Fungus mushrooms.
Suggested Use: As a dietary supplement take two (2) vegetable capsules once a day. For best results take 20-30 min before a meal with an 8oz. glass of water or as directed by your healthcare professional.
CAUTION: Do not exceed recommended dose. Pregnant or nursing mothers, children under the age of 18, and individuals with a known medical condition should consult a physician before using this or any dietary supplement.
Mental Clarity
This product helps with concentration and mental fatigue. It also gets you in a better mood to tackle the day.
Amazing for soccer
I've been using SHROOM for 2 years, and it's my all-time favorite supplement. Keeps me going through long rough game.
SHROOM
Absolutely love it . I take it before jiu jitsu to give me that extra gear , and I don't like the feeling pre workouts give me but SHROOM gives me the energy I need without the stimulant feeling . Wether it's jiu jitsu or I have a large job that needs to be done in one day ( I'm an electrician for a solar company ) I can count on SHROOM to give me that extra edge I need .I recommend it to everyone
SHROOOOOM!
Definitely a noticeable gain in workout volume. I use it in concert with another supplement that I take regularly, and it's a perfect match.
Better then expect
So far so good feel it only took a couple of days but we continue and see
Great Deal and WORKS
I saw these on sale and got them for my husband who has been interested in Mushroom supplementation for clarity, focus, energy, mood, and immunity.
Well, after his first bottle these seem to have checked all the boxes. He says he stays focused at work; even if it's a tedious and boring task he stays in good spirits and gives it his full attention.
I've noticed a difference in his mood when he's home. He seems to enjoy days off more than before he started taking these. In other words: he seems able to balance home and work life better than before, and I hope this trend continues.
Overall, I think this Primal Pharm SHROOM is the best supplement he's tried so far. It's a great value for the money (as long as it stays on sale!). There's no flavor to comment on since they're capsules, which are not too large, so they're easy to swallow. Bonus- he hasn't noticed any negative effects from taking these! Good stuff all around!
These are amazing!
Excellent Mushroom supplement! I have definitely felt a difference in my energy and mental clarity. Helps to lift your mood as well.
It is only 2 tablets a day and I notice a huge difference
They are all natural and help me so much with clarity.
Great substitute for coffee
I like to start the day with one capsule and I noticed that when I take one in the morning I have less of a need to run for a cup of coffee to feel alert. I would definitely recommend giving these a try if you're looking to eliminate caffeine from your diet.
Great product
I used SHROOM for lap swimming in the pool. I had more endurance than normal. Great product.
*These statements have not been evaluated by the Food and Drug Administration. This product is not intended to diagnose, treat, cure or prevent any disease.