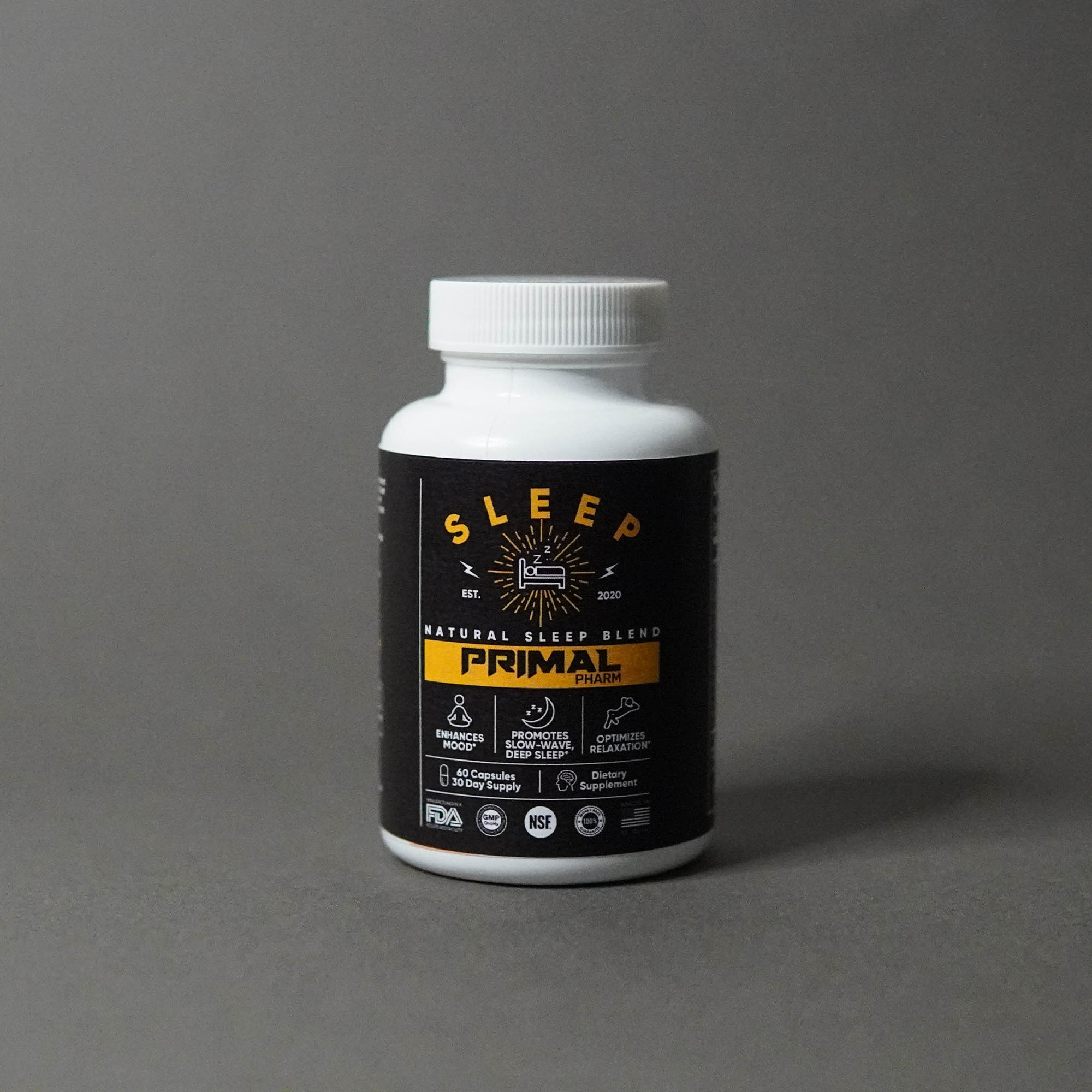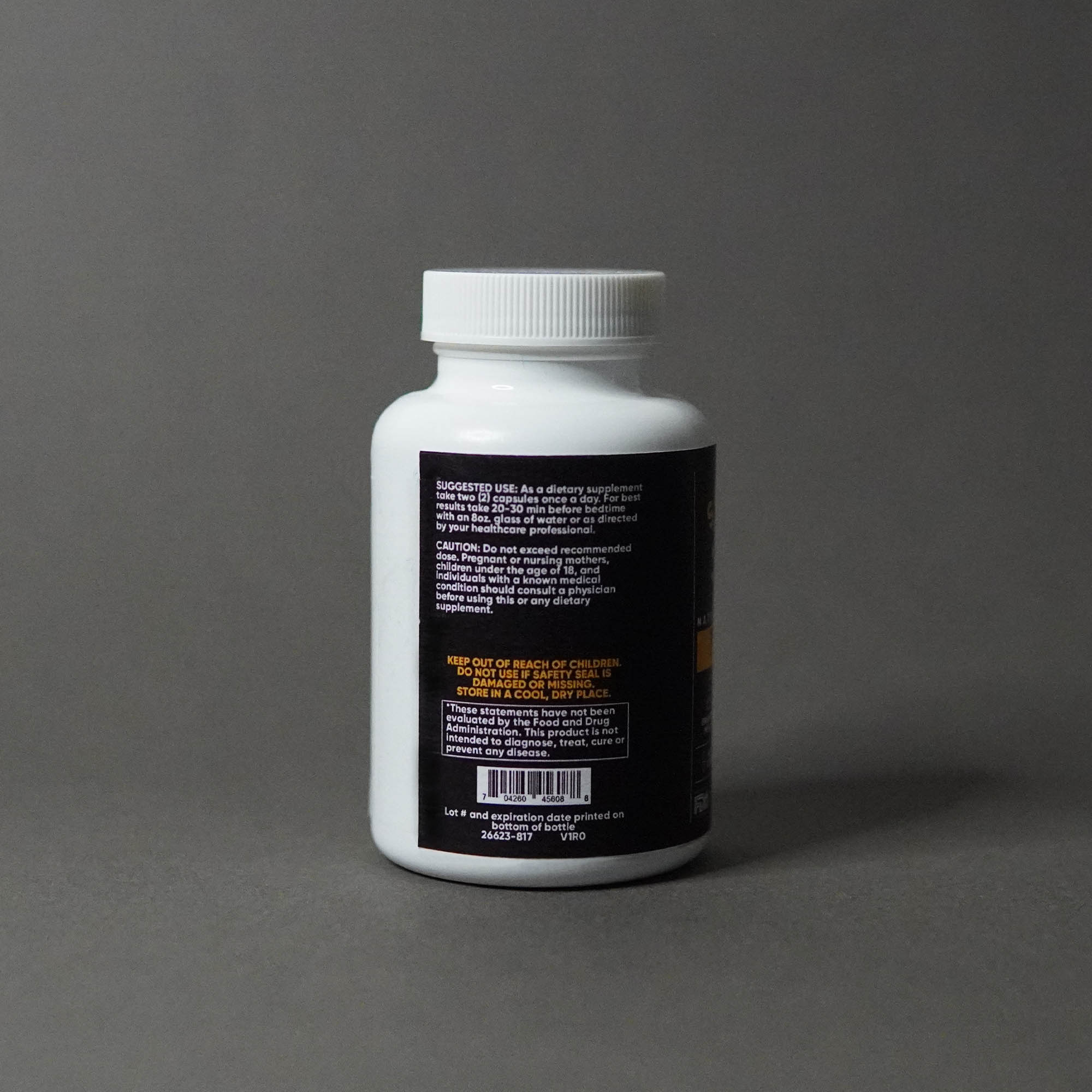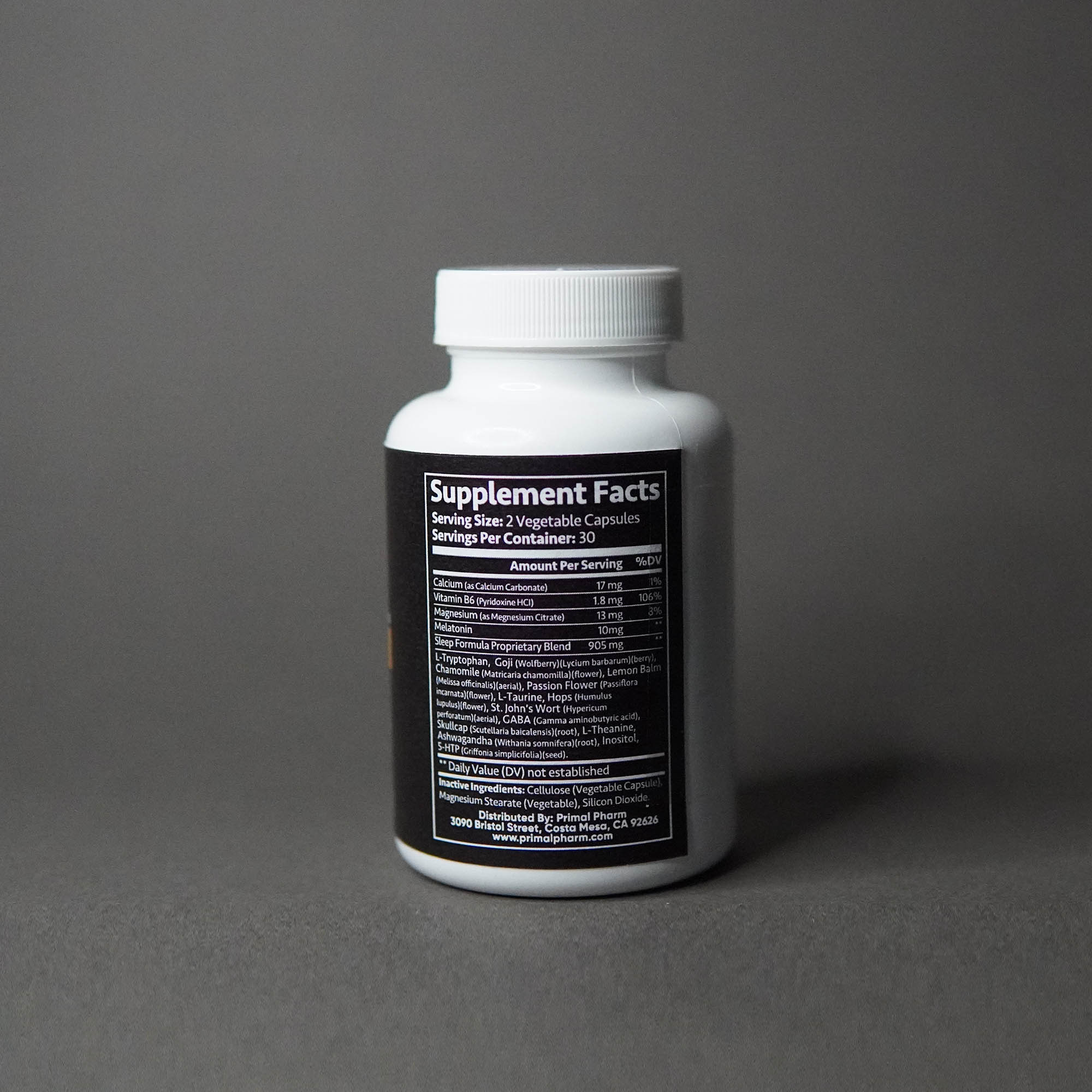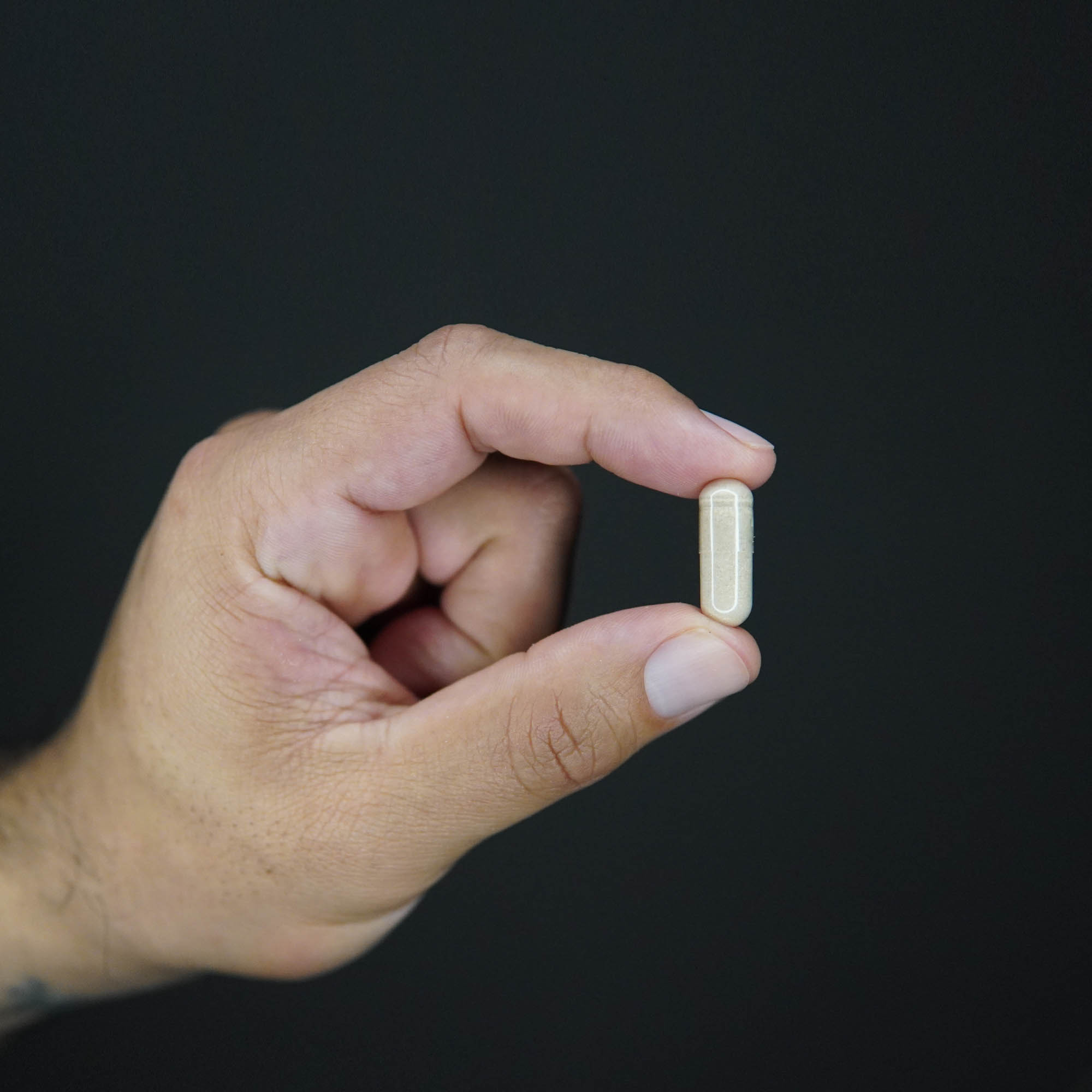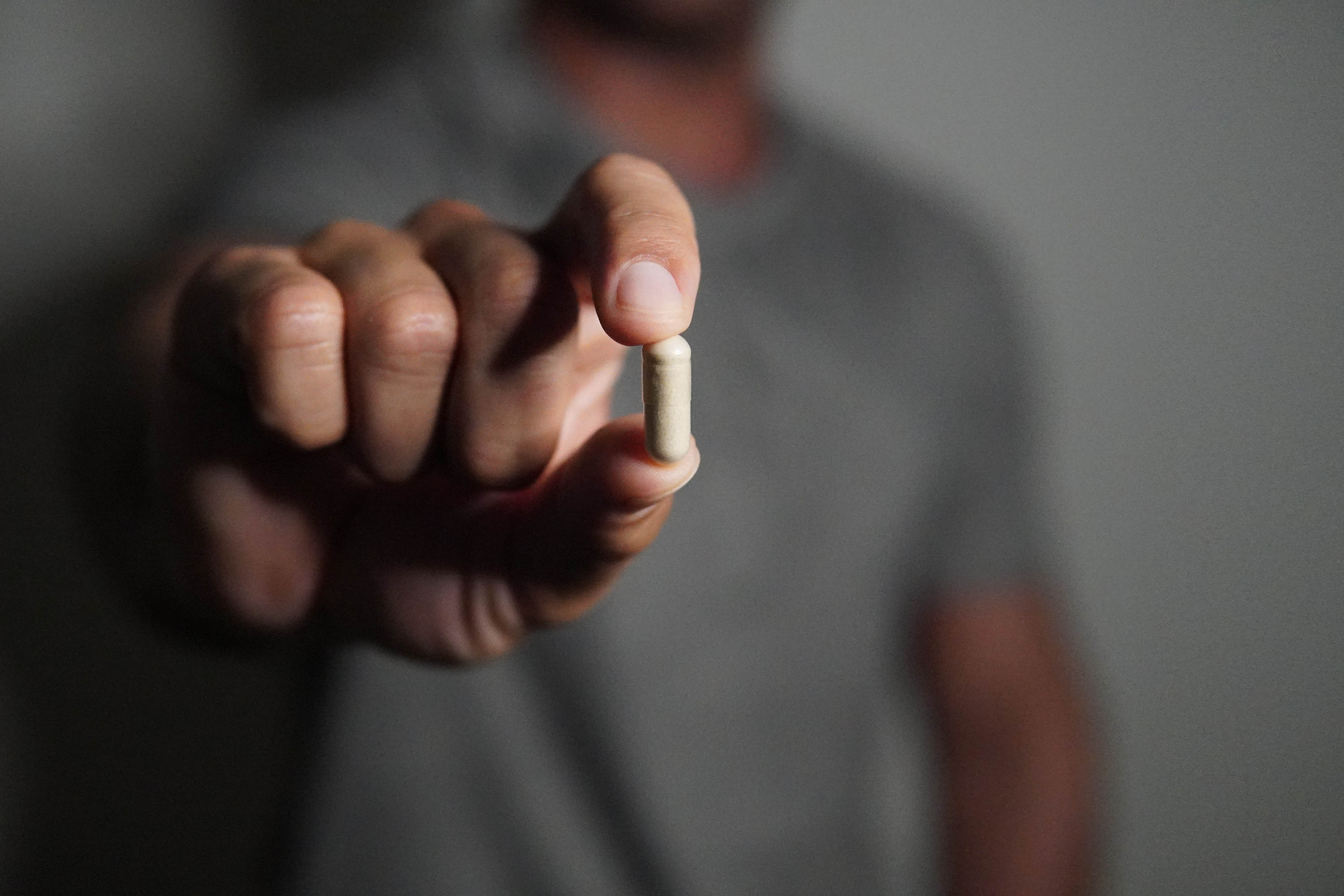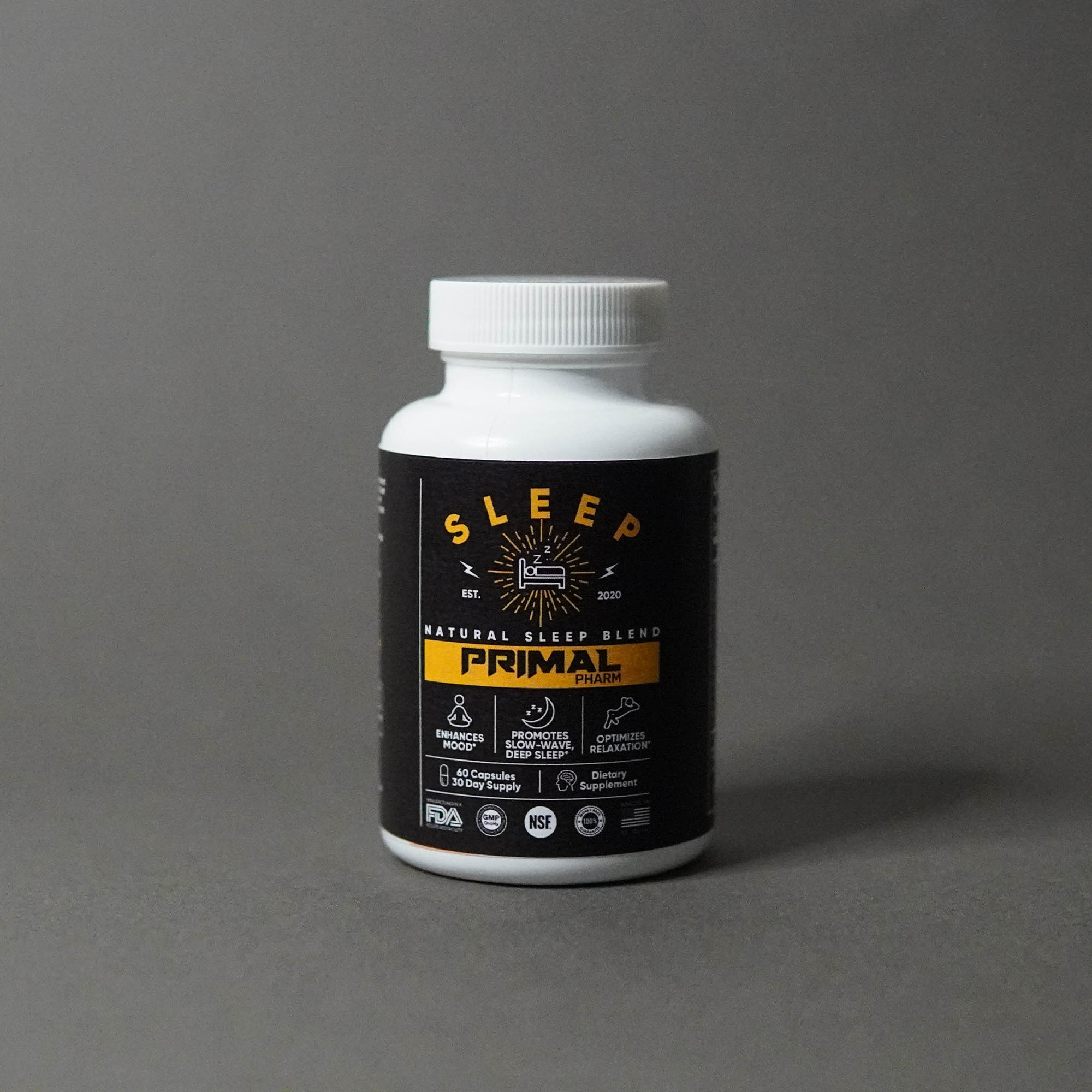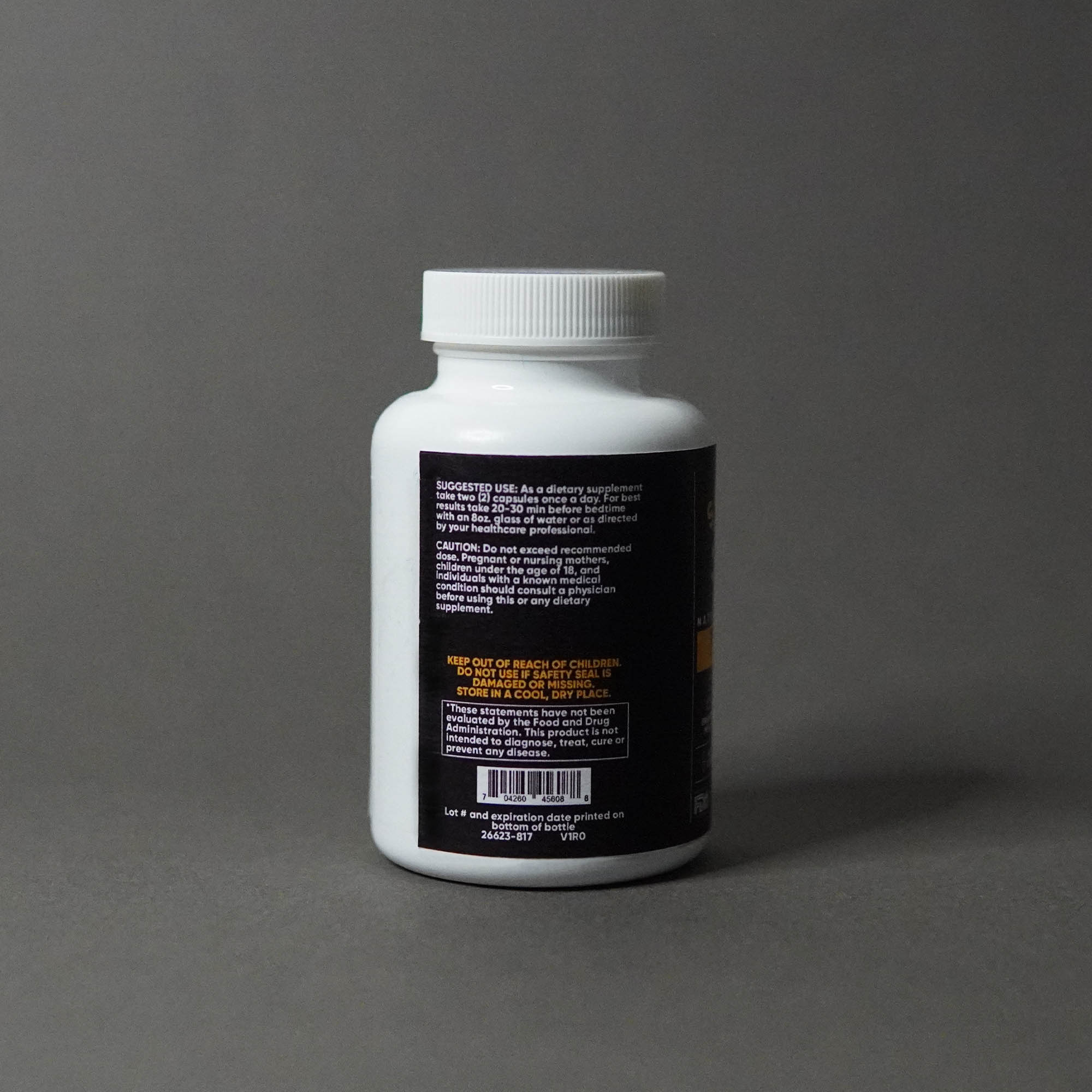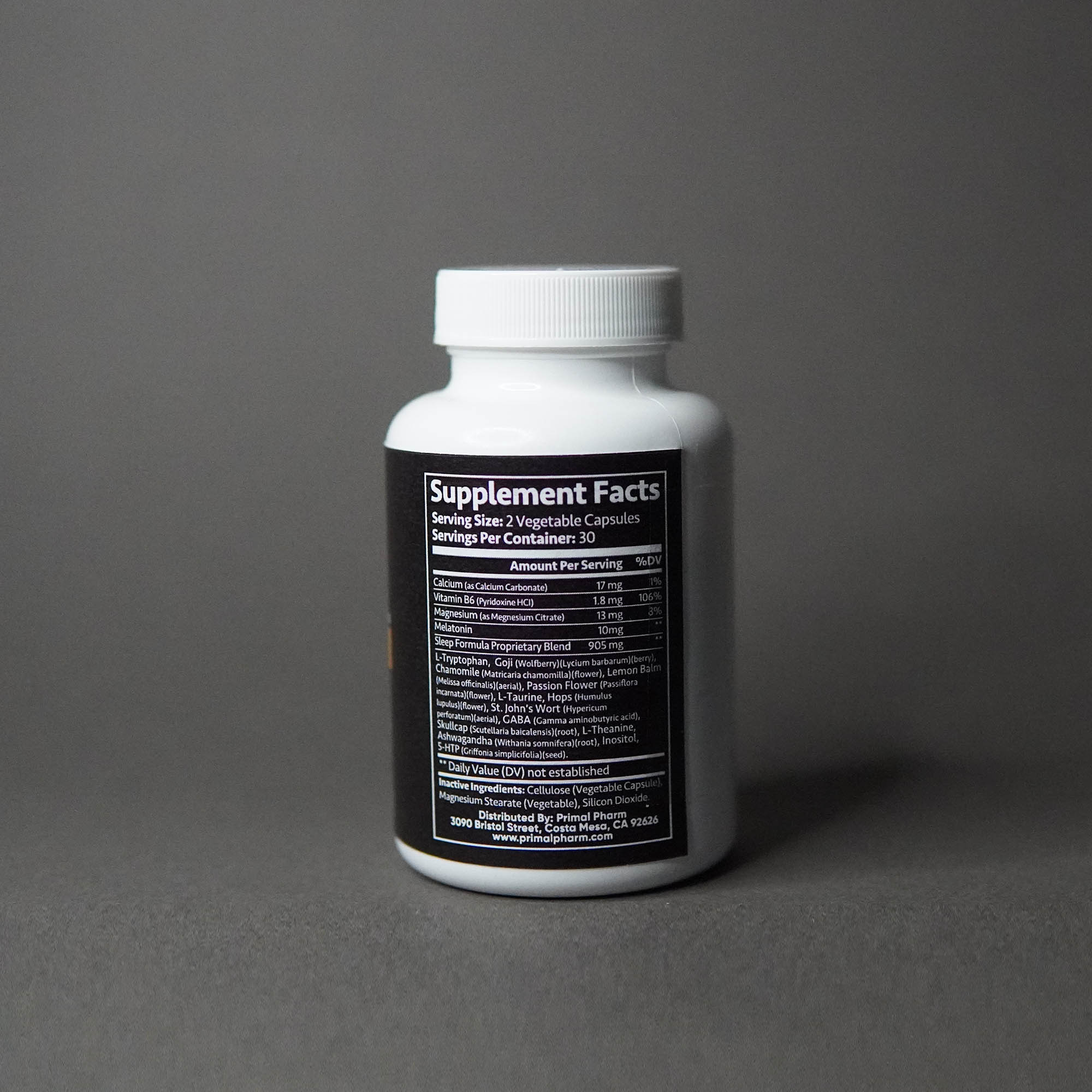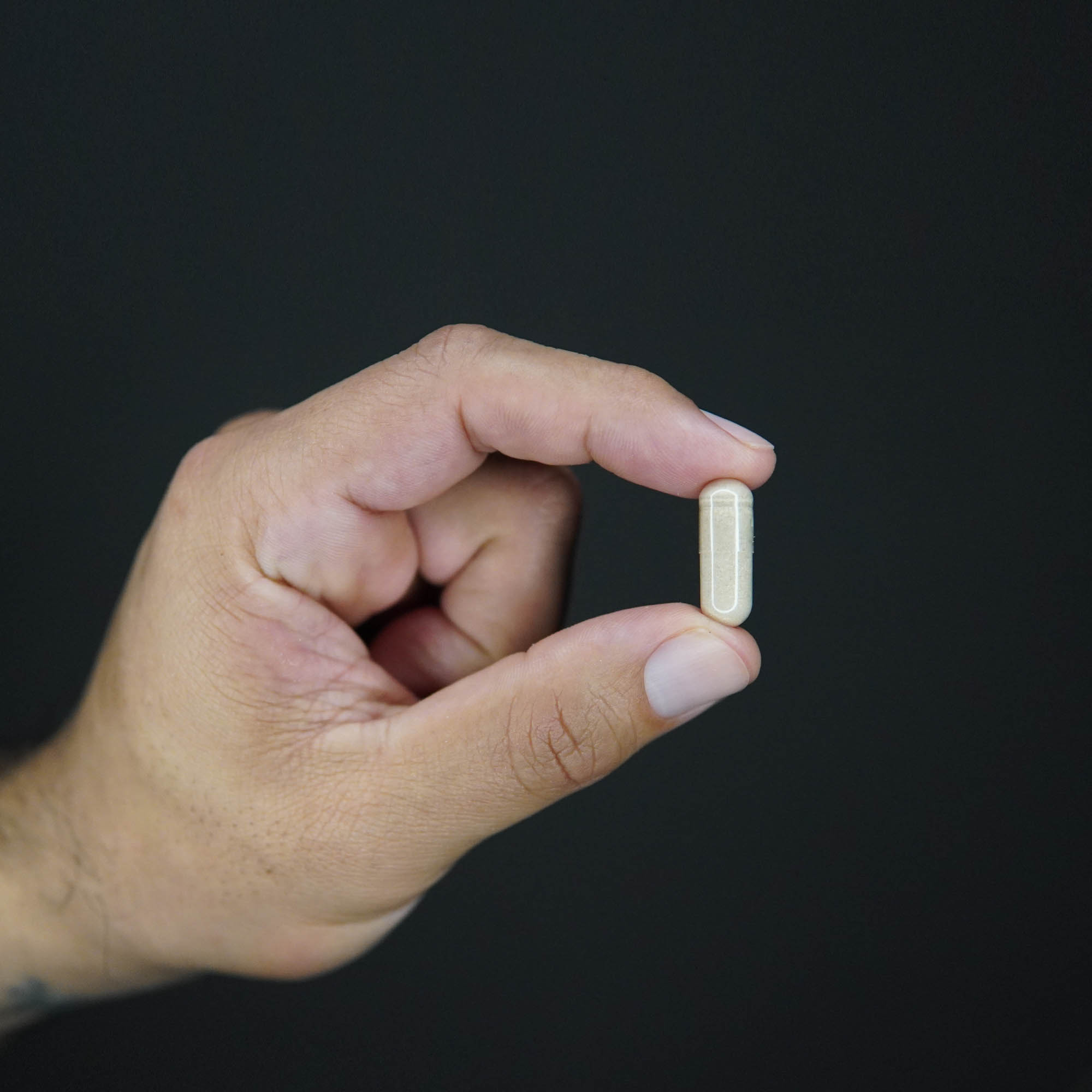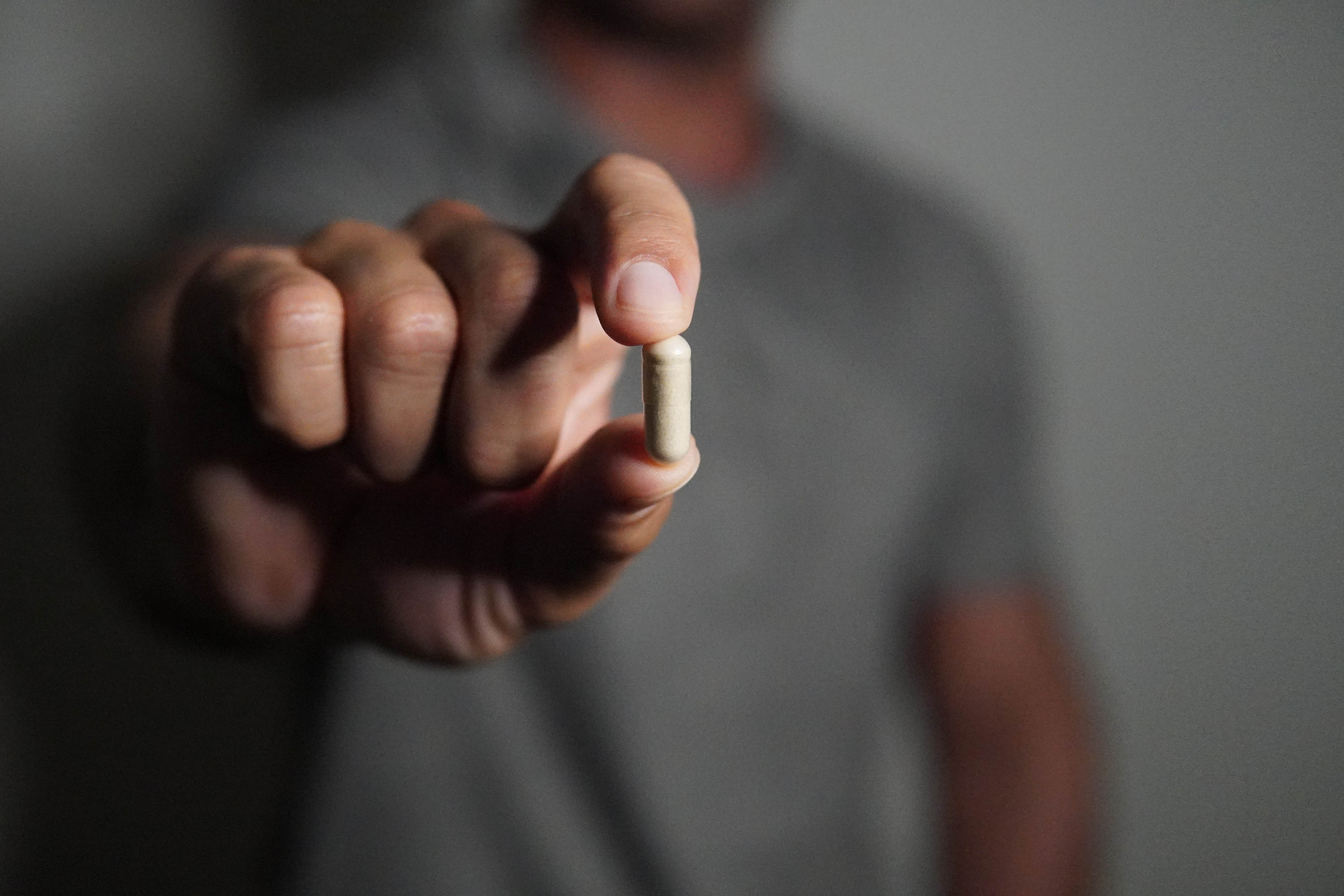 Deep, Restorative & Rejuvenating Sleep
Poor sleep has been shown to impair brain function. Good sleep is important for cognition, concentration, productivity, and performance.
The ingredients in SLEEP® help those struggling with poor sleep health (falling asleep, disrupted sleep cycles and/or feeling rested upon waking.
17mg of Calcium

1.8mg of Vitamin B6

13mg of Magnesium

10mg of Melatonin

905mg of Ashwaganda, Chamomile, Lemon Balm, St. John's Wort, GABA, Skullcap, 5-HTP and more...
"...it's the best sleep I've had in over three years, and I wake up feeling so rejuvenated, energized and a lot happier throughout my day!"
- Jenn
Sales Assistant
Fight Tiredness & Low Energy
IMPROVE CONCENTRATION & PRODUCTIVITY
Sleep deprivation can negatively impact cognition, concentration, productivity, and performance. A specific study on overworked physicians found that doctors with moderate, high, and very high sleep-related impairment were 54%, 96%, and 97% more likely to report clinically significant medical errors. Getting enough sleep can improve academic performance and has been shown to improve problem-solving skills and enhance memory performance in both children and adults.
MAINTAIN OR LOSE WEIGHT
Sleep deprivation disrupts your appetite hormones and is believed to cause poor appetite regulation. Studies show sleep-deprived individuals have a bigger appetite and tend to eat more calories, as opposed to individuals who get adequate sleep tend to eat fewer calories.
MAXIMIZE ATHLETIC PERFORMANCE
Longer sleep has been shown to improve many aspects of athletic and physical performance. In one study of over 2,800 women found that poor sleep was linked to slower walking, lower grip strength, and greater difficulty performing independent activities
IMPROVED IMMUNE FUNCTION
Getting at least 8 hours of sleep can improve your immune function and help fight the common cold. One large 2-week study monitored the development of the common cold after giving people nasal drops with the cold virus. They found that those who slept less than 7 hours were almost 3 times more likely to develop a cold than those who slept 8 hours or more.
Safe, All-Natural & Clinically-Researched
CALCIUM (AS CALCIUM CARBONATE) - 17 MG - 1% DV
Researchers found that calcium levels in the body are higher during some of the deepest levels of sleep, concluding disturbances in sleep are related to a calcium deficiency. Restoration to the normal course of sleep was achieved following the normalization of the blood calcium level.
VITAMIN B6 (PYRIDOXINE HCI) - 1.8 MG - 106% DV
There's a strong correlation between depression and sleep problems. Vitamin B6 aids in the production of the hormones serotonin and melatonin, both of which are important to mood as well as sound and restful sleep.
MAGNESIUM (AS MEGNESIUM CITRATE) - 13 MG - 3% DV
Low magnesium has also been correlated with anxiety, depression and insomnia. Magnesium has been shown to help improve sleep quality. Further, with magnesium supplementation, sleep efficiency for those with Restless Leg Syndrone increased significantly from 75 to 85%.
MELATONIN - 10MG
Melatonin is a natural hormone made by your pineal gland. When darkness occurs, the pineal gland produces melatonin and sleep becomes very inviting. Supplementing with melatonin has been shown to help you fall asleep faster and reduce the number of sleep disruptions.
L-TRYPTOPHAN
L-Tyrptophan helps normalize levels of serotonin reducing irritability, mood disorders, anxiety, and stress, which are all correlated with improving sleep quality.
GOJI (WOLFBERRY)(LYCIUM BARBARUM)(BERRY)
A "superfood" high in antioxidants that offers a range of health benefits, including reduced anxiety, which can affect sleep.
CHAMOMILE (MATRICARIA CHAMOMILLA)(FLOWER)
Chamomile is commonly used to reduce anxiety and acts as a sedative, which can help you fall asleep faster and longer.
LEMON BALM (MELISSA OFFICINALIS)(AERIAL)
Lemon Balm is mostly known for its calming effects on the mind which help with anxiety, sleep problems, and restlessness.
L-TAURINE, HOPS (HUMULUS LUPULUS)(FLOWER)
L-taurine regulates the release of GABA and melatonin which are vital in the induction of sleep, regulating mood and reducing anxiety.
ST. JOHN'S WORT (HYPERICUM PERFORATUM)(AERIAL)
Helps the brain use neurotransmitters more effectively leading to feelings of overall wellbeing and happiness, and may reduce symptoms of anxiety.
GABA (GAMMA AMINOBUTYRIC ACID)
GABA regulates many of the depressive and sedative actions in the brain tissue that triggers the relaxation hormone allowing you to relax and fall asleep faster.
SKULLCAP (SCUTELLARIA BAICALENSIS)(ROOT)
Used in traditional medicine as a sedative and treatment for insomnia and anxiety, American skullcap positively impacts mood and reduces anxiety by stimulating GABA and calming nerves.
L-THEANINE
Theanine is an amino acid analogue of the proteinogenic amino acids L-glutamate and L-glutamine. It has been used as a dietary supplement as a way to promote relaxation, ease stress, and unwind.
ASHWAGANDHA (WITHANIA SOMNIFERA)(ROOT)
Some researchers suggest triethylene glycol found in ashwaganda may bring on sleepiness while others propose ashwagandha acts on the GABA receptors. Either way, ashwagandha has been shown to feature powerful sleep-inducing effects.
5-HTP (GRIFFONIA SIMPLICIFOLIA)(SEED)
Studies have shown taking 5-HTP with GABA significantly reduced the time it took to fall asleep, increased sleep duration and improved sleep quality.
INOSITOL
Inositol is believed to improve depression, anxiety, and other mental disorders by stimulating the production of serotonin and dopamine, allowing you to fall asleep more easily.
PASSION FLOWER (PASSIFLORA INCARNATA)(FLOWER)
Passion Flower's sedative properties provides a calming sensation helping relax the body allowing for more restful sleep.
Suggested Use: As a dietary supplement take two (2) capsules once a day. For best results take 20-30 min before bedtime with an 8oz. glass of water or as directed by your healthcare professional.
CAUTION: Do not exceed recommended dose. Pregnant or nursing mothers, children under the age of 18, and individuals with a known medical condition should consult a physician before using this or any dietary supplement.
Sleep at last!
This is the best natural sleep aid Ive ever tried. It works well and Im not groggy in the morning.
A Godsend
I have had insomnia for weeks now- sleeping 3-4 hours a night, waking up at 130 and staying awake the rest of the day. I just couldnt turn my brain off. It was becoming like postpartum level sleep deprivation and I was desperate. I ordered these at 2 in the morning , hoping they would work and holy moly do they work!! Since taking them I have slept through the night or fallen back to sleep after waking up for three nights in a row. I feel like a functional human again! Hopefully they keep working - but I would suggest them to anyone struggling with sleep and falling back to sleep after middle of the night wake ups.
They Work
I have insomnia due to Complex PTSD. I have tried many sleeping meds none work. But these right here work wonders. Cant sleep without them!
Actually Works!
I did not expect much from this product but based on the reviews, I purchased it. I was very surprised that I definitely noticed it helped with my sleep. I fall asleep with no problem, but wake up in the middle of the night and cant go back to sleep because my brain starts working and cant turn it off. Primal Pharm did help me go back to sleep and kept me in a very relaxed state. I highly recommend.
They work!
I have been taking these on and off for a year now sometimes I test fate and try something else but end up proving to myself these work better. They also help with my crappy mood thru the winter months. I usually take 2 about an hour to an hour and a half before I go to bed. If I wake up in the middle of the night for a bathroom visit, I go back to sleep quickly and do not lay, there thinking of all kinds of things I can do nothing about anyway.
No grogginess or sleep hangover
Ive been taking this every night which is a testament to how much I like this sleep aid. My nightstand is full of unfinished sleep aid products because they seem to not be a right fit for me. What I like about this product is that it eases you gradually into a deep sleep and Im able to continue sleeping after waking up to feed my 7 month old at night. I will continue to buy this product in the future. Highly recommend.
I love these. Havent had a bad experience with these in a month.
Originally started taking these because I could sleep but it was not a restful sleep. My mind never shut off when I was stressed, Id get anxiety from my bad dreams making it harder to stay asleep. The bottle says take two, but i only took one to see the effects and one is enough for me. I havent had any weird side affects, or changes since I started using this. Good price for what they give.
Goodnight!
I have had problems sleeping for the past few years since I went through menopause. Ive tried melatonin, OTC sleep aids, Other herbal remedies, and even prescriptions (which worked but had some side effects). I decided to give Primal Pharm a shot based on the ingredients. I have been sleeping incredibly well since starting this product. I wake feeling refreshed and without any grogginess. I recommend Primal Pharm for anyone who needs a little help falling and staying asleep.
Amazing
This works better than ANYTHING Ive tried. That includes melatonin in its own as well as over the counter sleep aids. I actually sleep all the way through the night. I dont even wake up to use the bathroom in the night!!
This worked great for me.
This product worked great for me. I am not good at falling asleep. Primal Pharm worked for me on a couple of diffrent levels. It allowed me to fall asleep without feeling druged. I can lay my head head on my pillow, my eyes would shut and I would simply falls asleep. Seems obvious, but I havent had that experience in along time. Normally for me falling asleep feels like work or I have to drug myself with Zquil and wake up in a fog. This suppliment allows me to simply fall asleep and wake up with effort or sid effect. Another added bonus of Primal Pharm is the muscle relaxation effect from the Magnesium. I do Jiu Jitsu 3 time a week mostly at night. This ofcourse makes it even harder for me to sleep, but I have found easier to calm down and sleep after training. I highly recommend to anyone who finds sleep hard to do.
*These statements have not been evaluated by the Food and Drug Administration. This product is not intended to diagnose, treat, cure or prevent any disease.