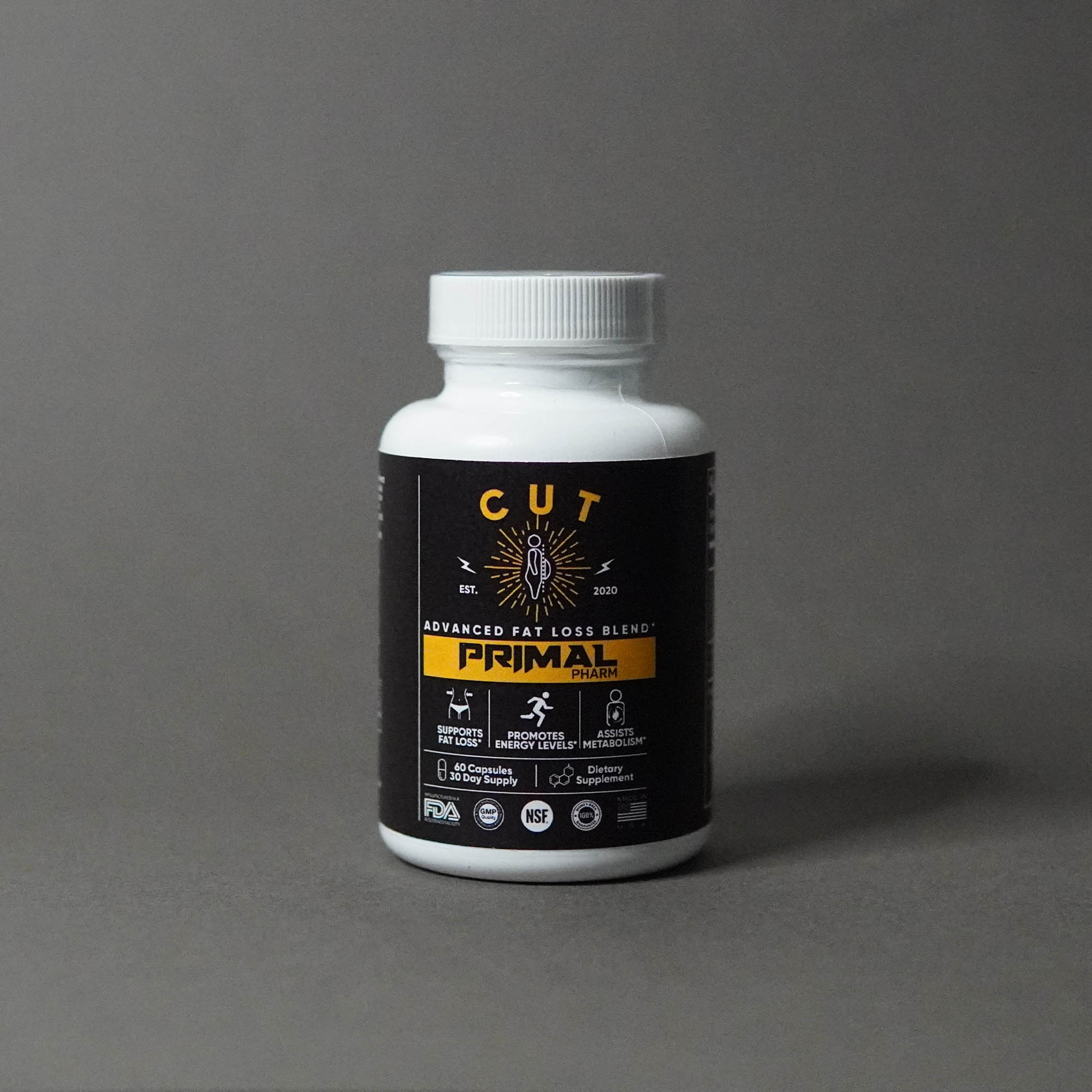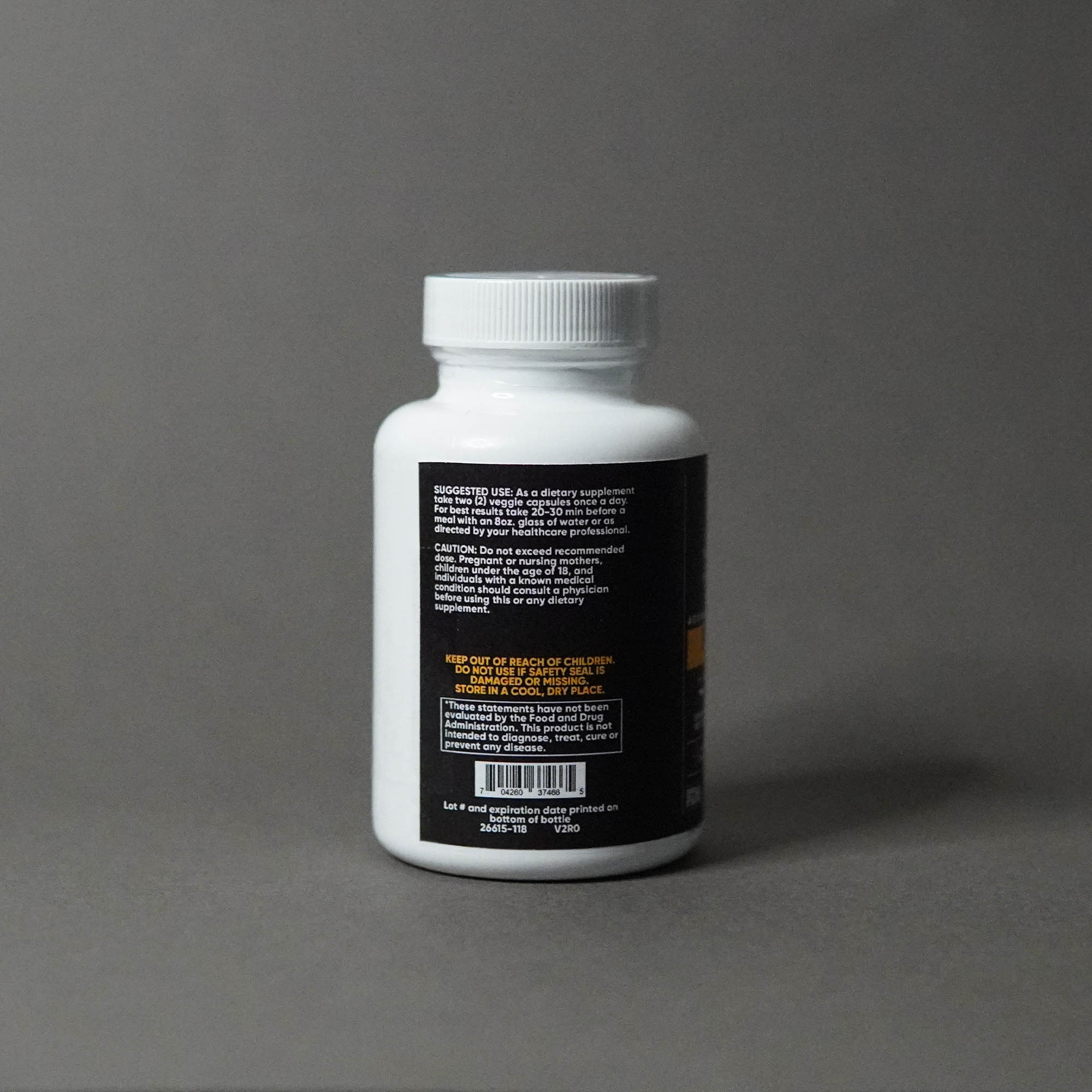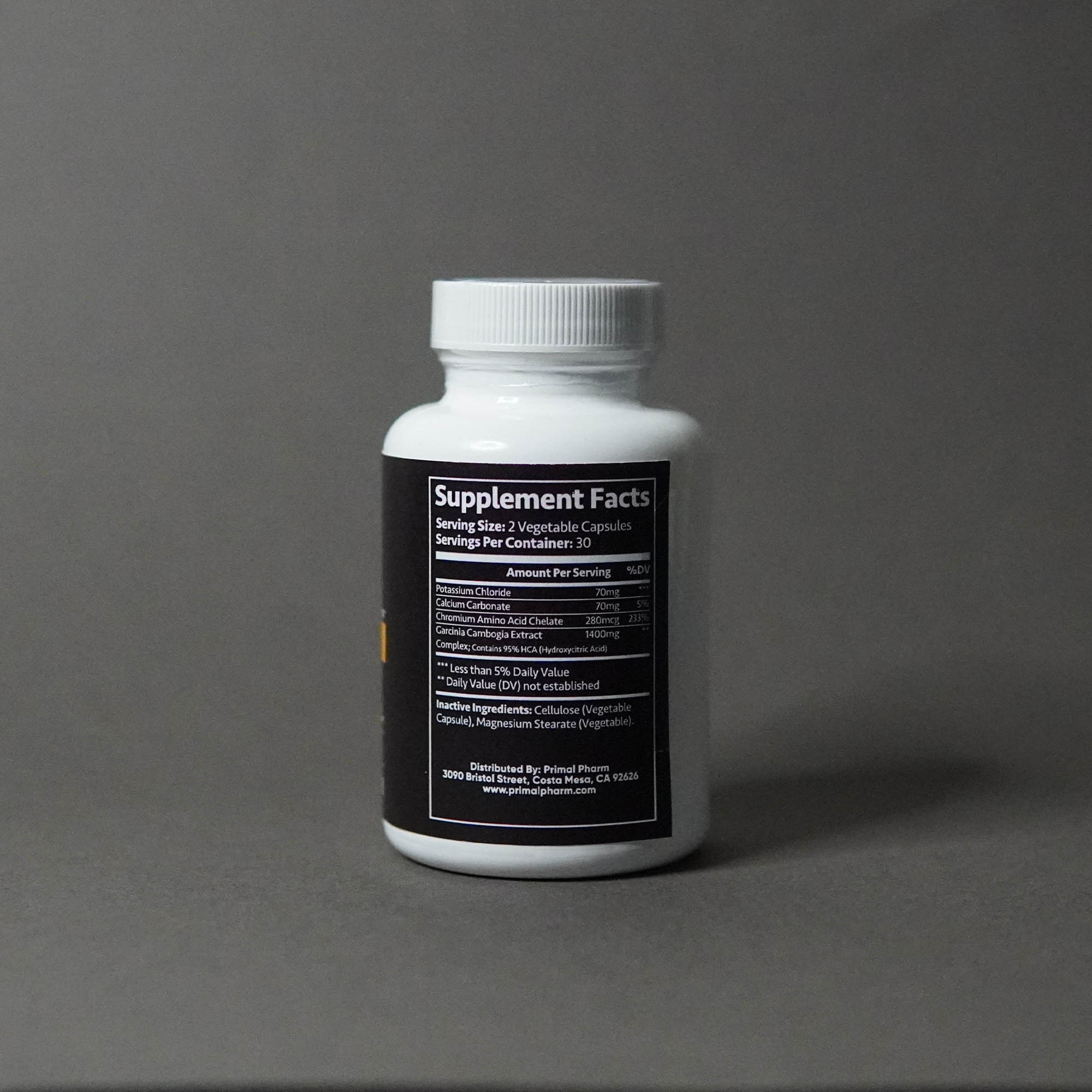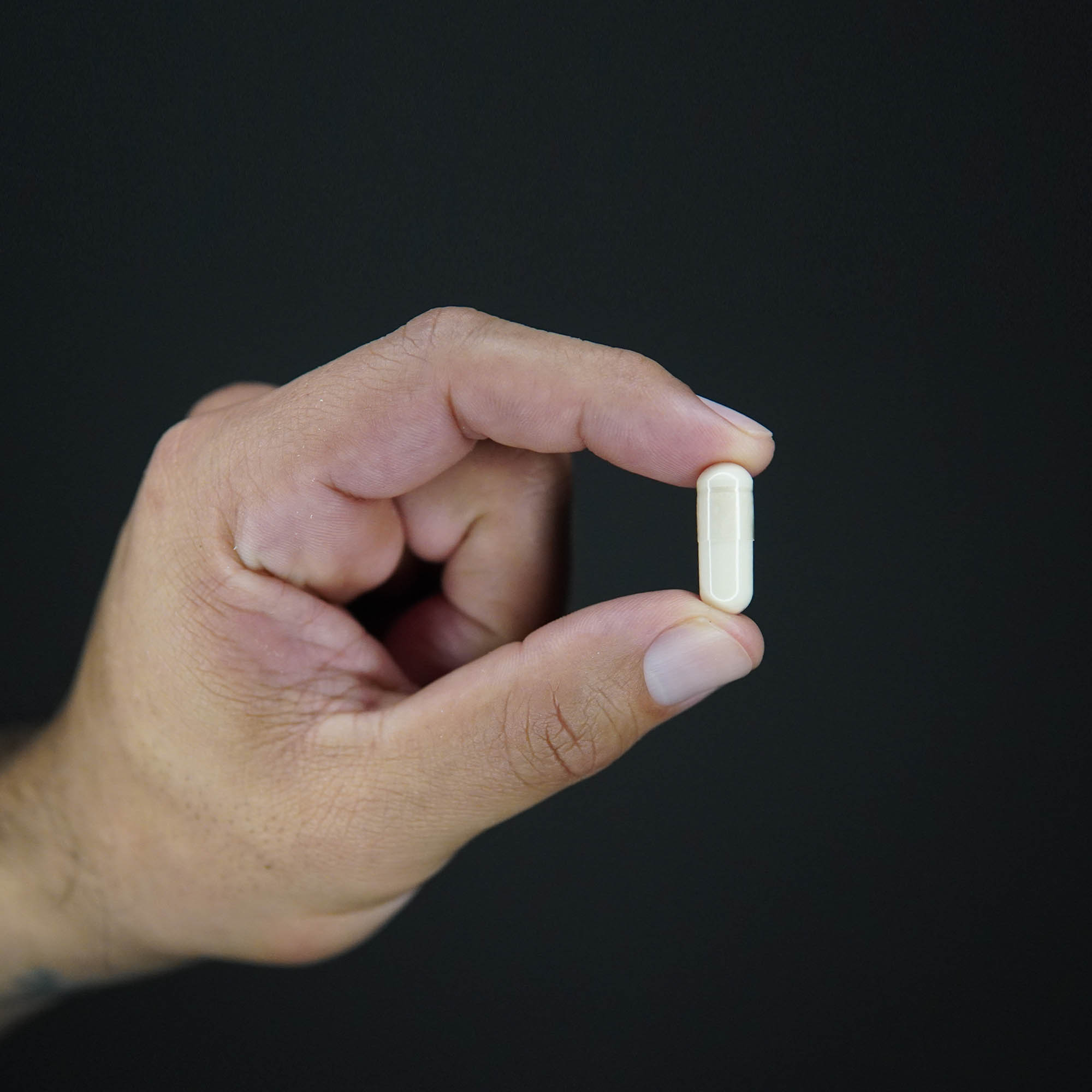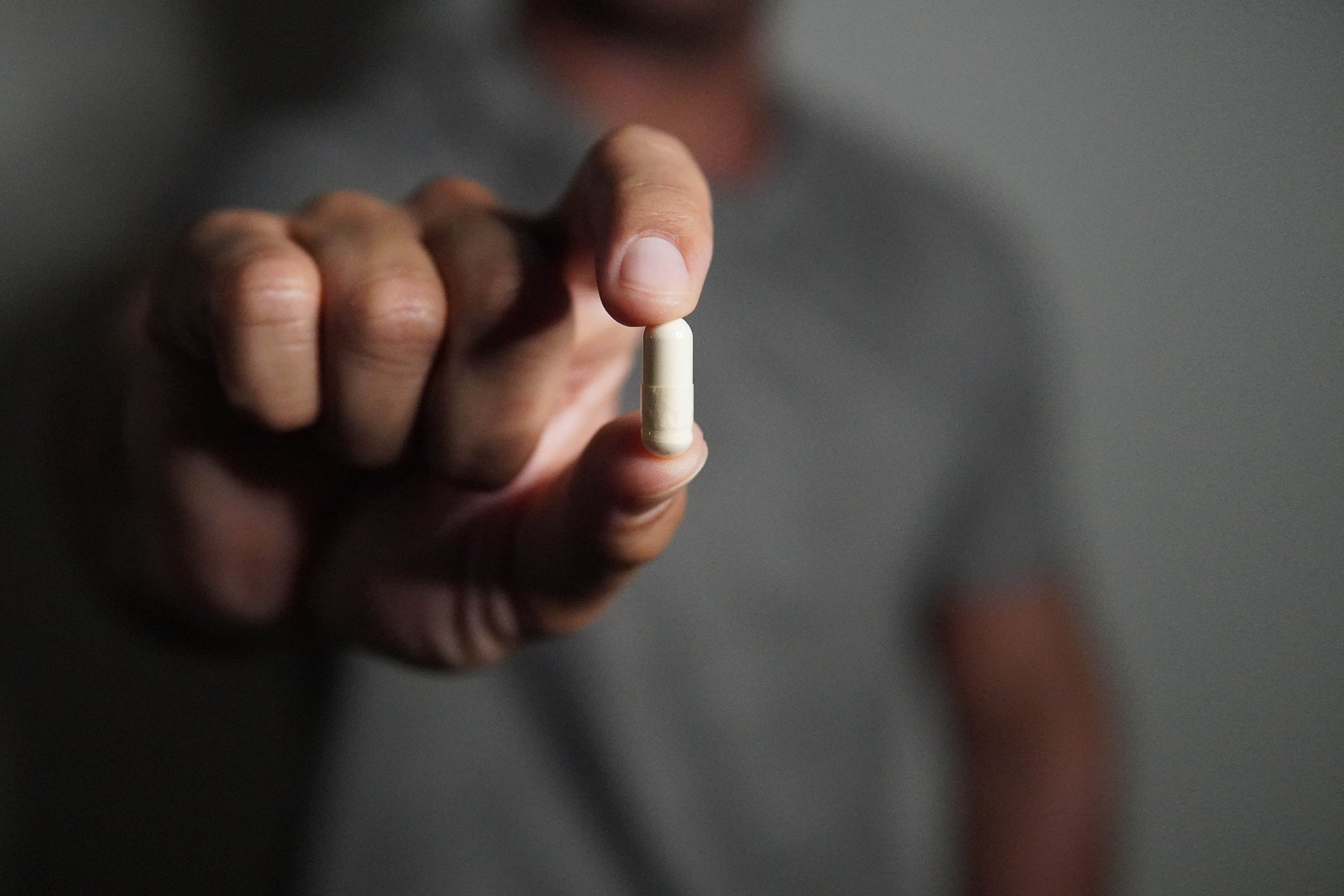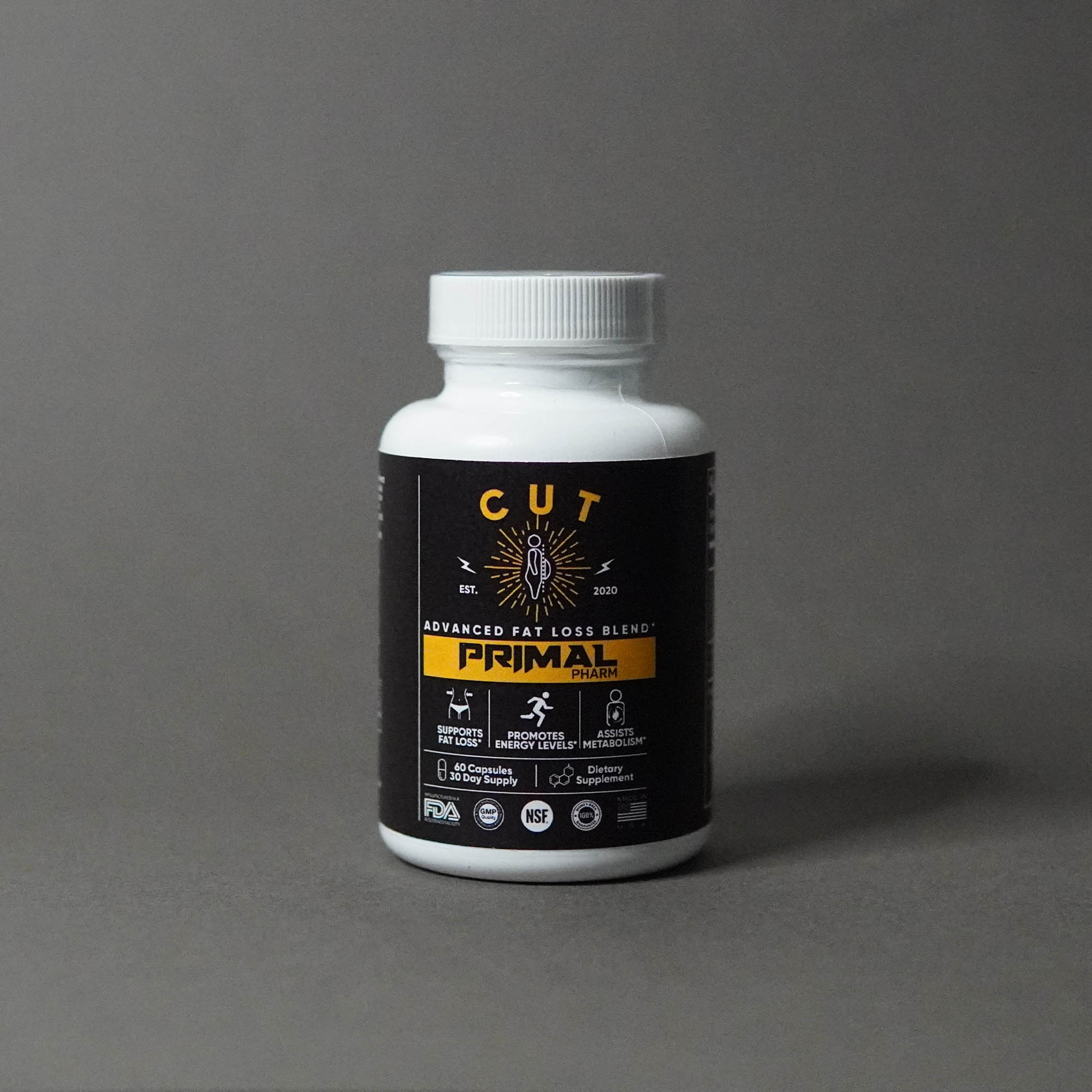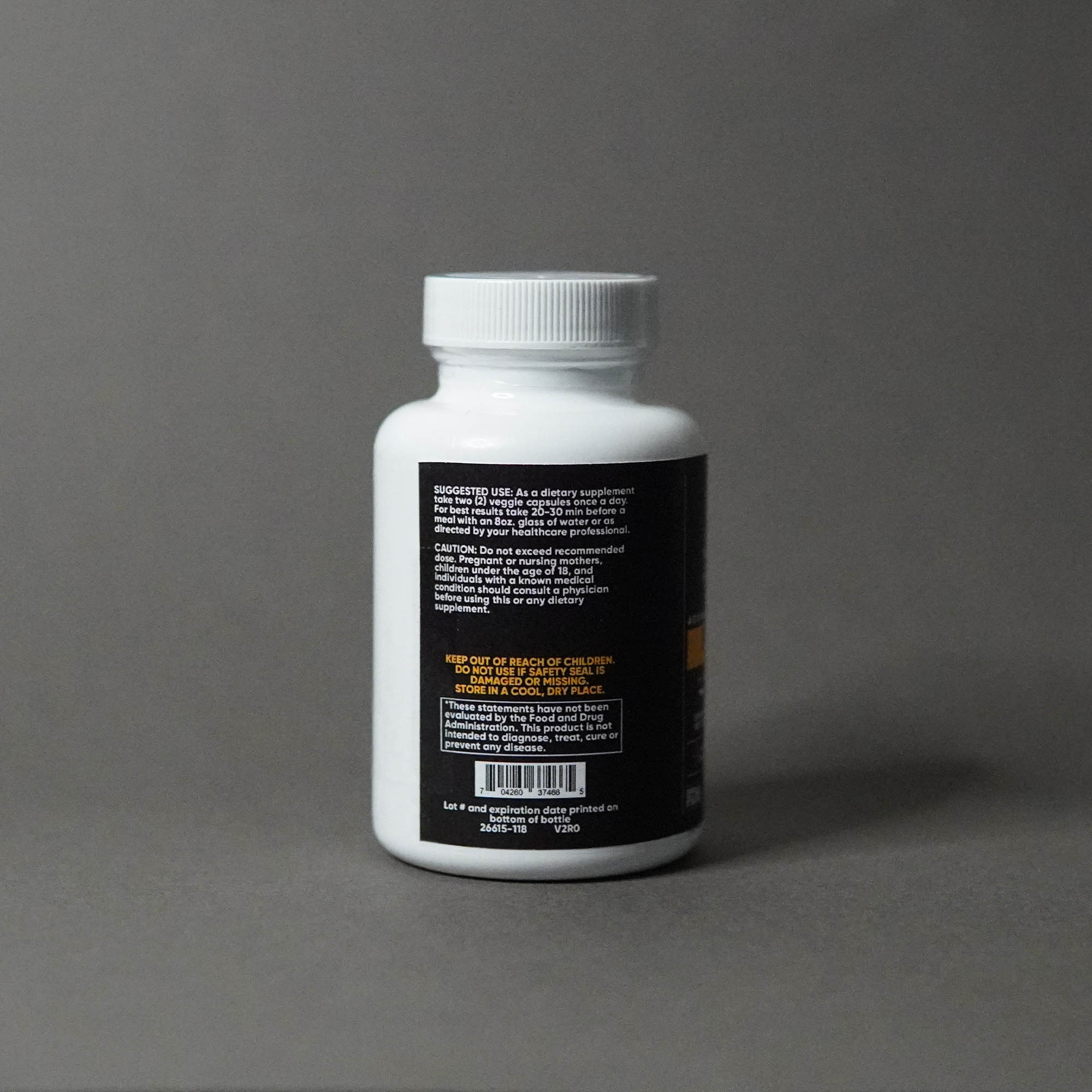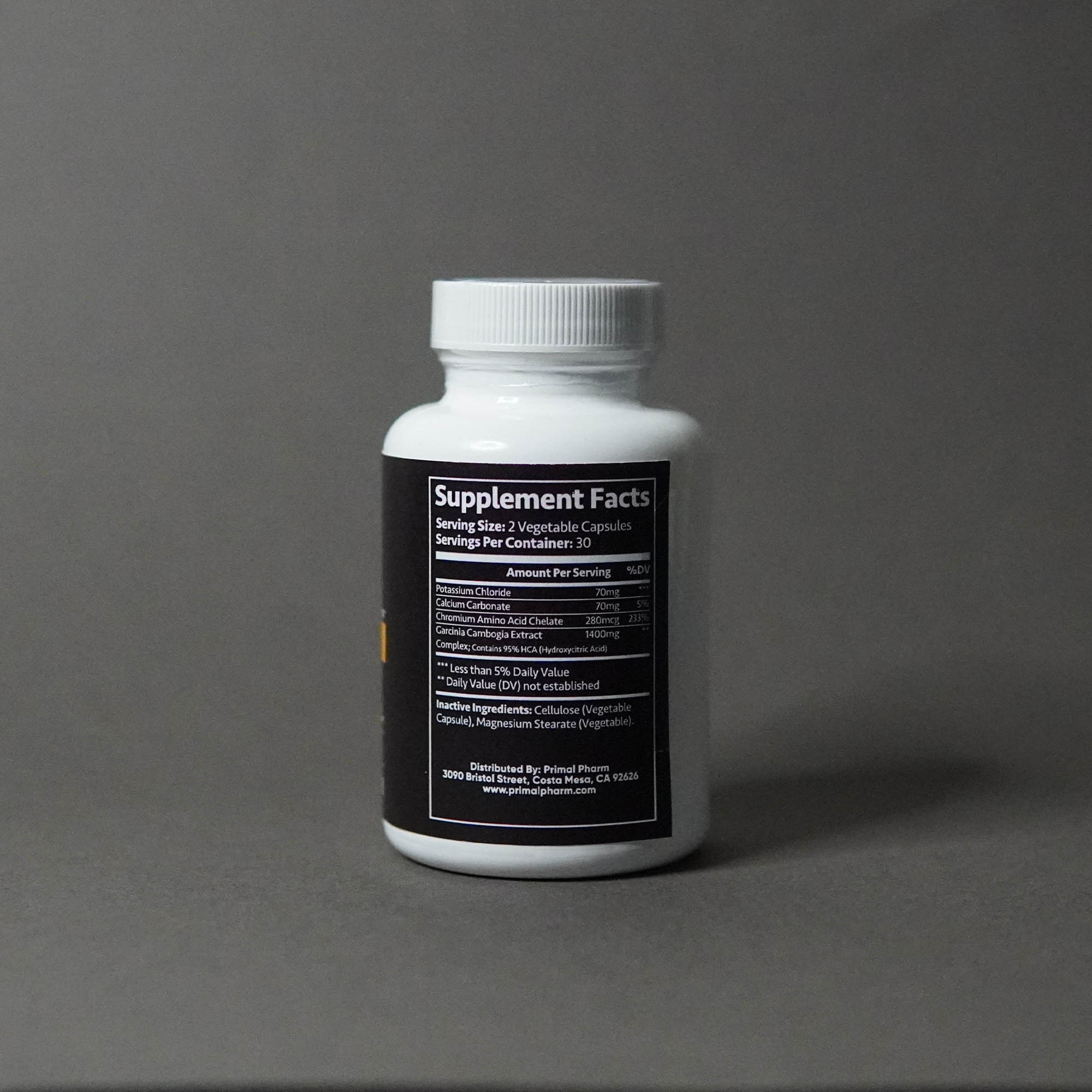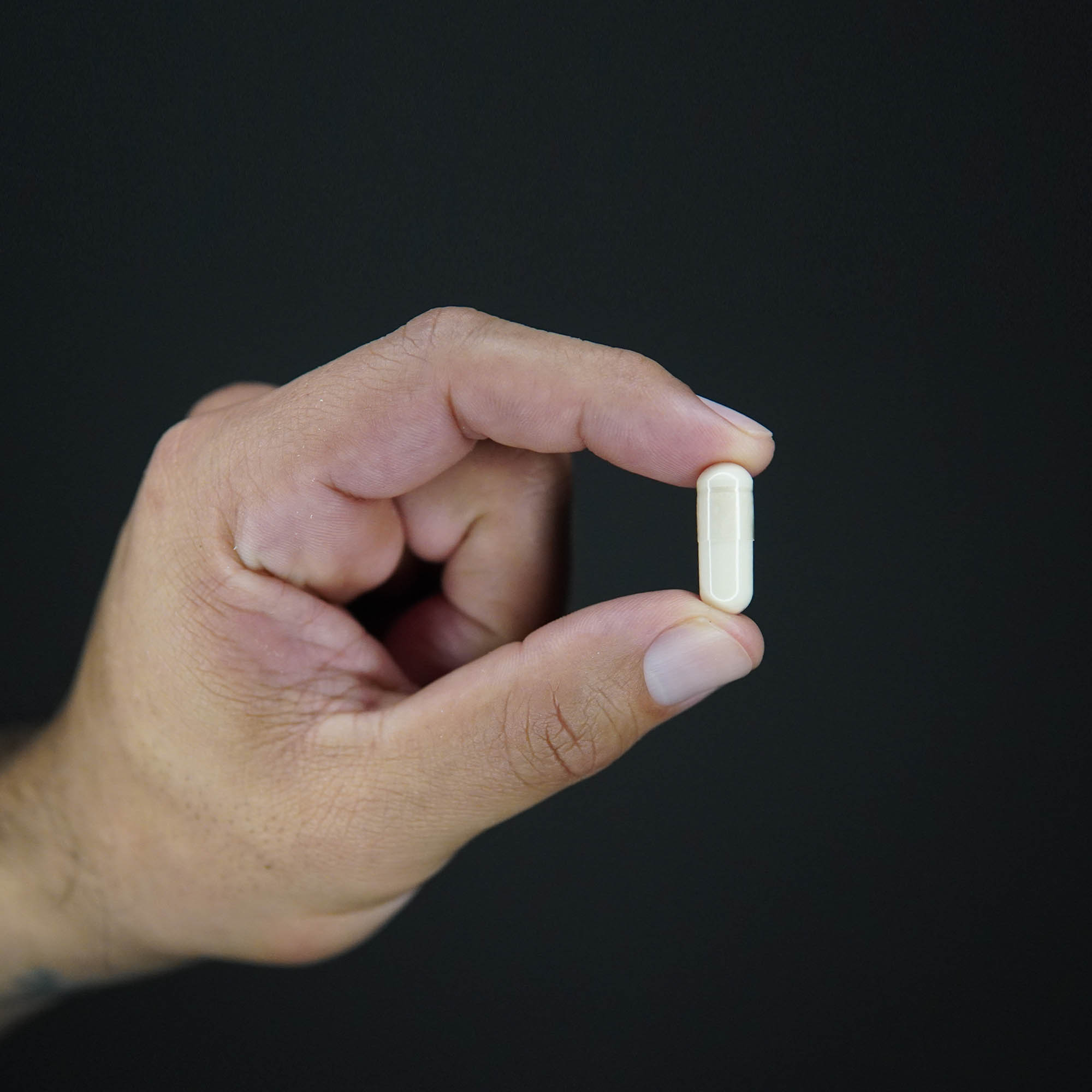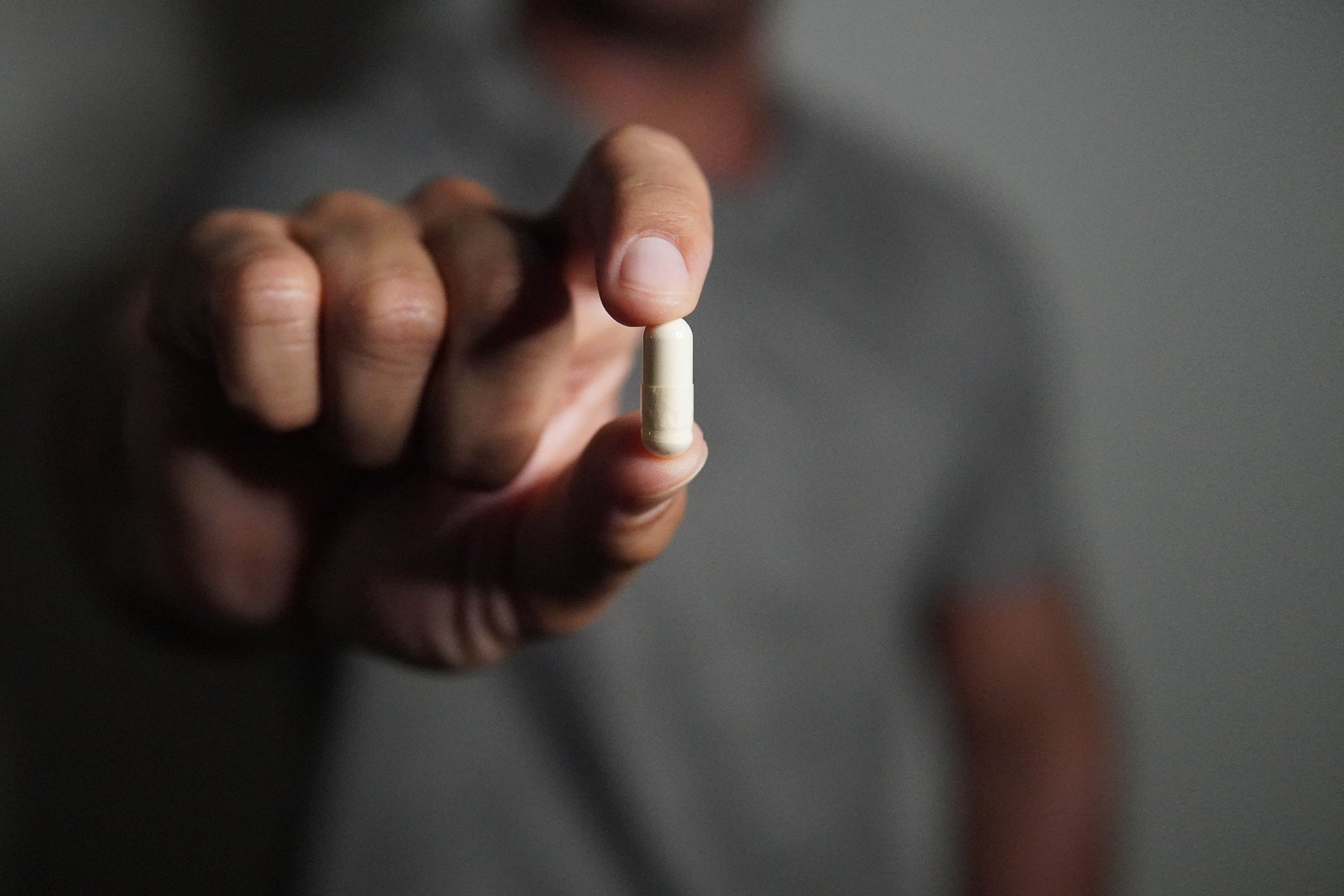 What is Garcinia Cambogia?
The primary ingredient in CUT® is Garcinia Cambogia, a tropical fruit, which contains an organic acid called hydroxycitric acid (HCA).
Research has shown HCA has helped people reduce overall body weight, decrease the amount of calories consumed, as well as increase the number of calories you burn.
HCA has also been shown to accelerate fat oxidation and decrease fat production in the body making CUT® an effective addition for your weight loss goals.
"...it has helped me maintain my weight, I feel more confident and anyone that's interested should definitely try it out!"
- Maria
Student
Fat Loss & Appetite Control
CONTROLS APPETITE
Garcinia cambogia contains hydroxycitric acid (HCA). HCA has been shown to help increase serotonin levels, which may improve fullness levels
AIDS IN FAT LOSS
Garcinia Cambogia inhibits an enzyme called citrate lyase, which plays an important role in the production of fat. By inhibiting citrate lyase, garcinia cambogia is thought to slow or block fat production in your body. This may reduce blood fats and lower your risk of weight gain — two major disease risk factors
Natural, Safe and Clinically-Backed Ingredients
GARCINIA CAMBOGIA EXTRACT COMPLEX; CONTAINS 95% HCA (HYDROXYCITRIC ACID) - 1400MG
Garcinia Cambogia, a tropical fruit, contains the active ingredient HCA which has been shown to block fat production, control appetite and also help keep blood sugar and cholesterol levels in check.
Calcium Carbonate - 70mg - 5% DV
Extra calcium in your diet suppresses calcitriol, a hormone that triggers increased production of fat cells. This breaks down more fat, making fat cells leaner and trimmer. When your body is deprived of calcium, your body produces higher levels of calcitriol.
Chromium Amino Acid Chelate - 280mcg - 233% DV
In addition to its effects on glucose, insulin, and lipid metabolism, chromium has been reported to increase lean body mass and decrease percentage body fat, which may lead to weight loss in humans.
POTASSIUM CHLORIDE - 70MG - LESS THAN 5% DV
Potassium is an essential component for weight loss, as well as numerous other health benefits. A potassium-rich diet not just helps in shedding unwanted weight, but it can also improve your heart and kidney health as well.
Suggested Use: As a dietary supplement take two (2) veggie capsules once a day. For best results take 20-30 min before a meal with an 8oz. glass of water or as directed by your healthcare professional.
CAUTION: Do not exceed recommended dose. Pregnant or nursing mothers, children under the age of 18, and individuals with a known medical condition should consult a physician before using this or any dietary supplement.
Great brand to buy!!
I love this ...especially being that Ive tried another brand before and had nausea and headaches. But with Primal Pharm CUT I had no side effects instead I feel energized without that jittery feeling some products give you and I love how it generally make me feel . I also take this with forskolin and by day 19 Ive lost 6 pounds with a 30min workout 3x week.
Steady wt loss
Average 1/2 pound of fat a week. At 68 that is much healthier with a wonderful outcome.
I love this garcinia cambogia
I love Primal Pharms garcinia cambogia! It helps so much with controlling my appetite! I was skeptical when I started taking it but thought I would try it. I have been taking it 3_ a day with the apple cider vinegar and I have lost a solid 10 pounds in 2 weeks!! Very pleased with CUT!
One of the good ones!
I normally use a different brand of GC, but Amazon was out, so I researched other trusted sources of Garcian Cambogia and came across Primal Pharm. Im actually quite glad I did! I really like these and can actually feel like the effect on my body when I take these. Without any side effects - I just lose cravings, have more will power and energy. I will continue using this brand!
Love this product
This product works very well. Best if taken 30 minutes prior to eating that way it will reduce the amount of food you eat, which helped me a lot because when I get hungry I have trouble controlling myself, then I over eat. A very worthwhile purchase!
I am very satisfied with my experience
At first, I was taking this product as directed but I also took apple cider vinegar. I did not notice a change in my appetite but noticed less water weight. When I stopped taking the ACV and continued to take the Garcinia as directed, I began to notice a dramatic decrease in my appetite. I can now drink a shake for lunch and have to force myself to eat dinner. Overall, I am very satisfied with my experience.
Over all I am very satisfied and I am pretty sure that I will lose ...
It is obviously that this product helps losing appetite whichs the key of losing weight. When I do not want to eat just anything I see, I can plan for my meal and add more fruit and veggies in my diet. Over all I am very satisfied and I am pretty sure that I will lose weight in the next few months as I wish. I recommend drinking lots water with it.
Help to improve your health
Im really enjoying this product! Its definitely working, ...
Im really enjoying Primal Pharm CUT! Its definitely working, it does what it says it will. It has curved my appetite and Im already seeing a difference in my weight and body composition in just two weeks of taking this product!! I havent changed anything in my diet or exercise program, but now Im getting the results I was looking for! I have had no negative side affects. I will definitely continue to use CUT and be recommending it to ALL my friends and family. Thank you!!!
So far, so good...
This product has helped me curtail my appetite and lose weight...I use it 3 times daily as recommended, and things are going well for me. Coupled with exercising 4 to 5 times per week, I have been able to lose around 6 pounds in the 3 weeks of using this product. Highly recommended Primal Pharm and will purchase again.
*These statements have not been evaluated by the Food and Drug Administration. This product is not intended to diagnose, treat, cure or prevent any disease.